Middle Tennessee State University (MTSU) is a public university in Murfreesboro, Tennessee. Founded in 1911 as a normal school, the university is composed of eight undergraduate colleges as well as a college of graduate studies, together offering more than 80 majors/degree programs through more than 35 departments. MTSU is most prominently known for its Recording Industry, Aerospace, Music and Concrete Industry Management programs. The university has partnered in research endeavors with the Oak Ridge National Laboratory, the United States Army, and the United States Marine Corps. In 2009, Middle Tennessee State University was ranked among the nation's top 100 public universities by Forbes magazine.

Academics
Middle Tennessee State University employs about 900 full-time faculty members, with a student-to-faculty ratio of 20:1. MTSU is organized into nine colleges:

College of Basic and Applied Sciences
College of Behavioral and Health Sciences
College of EducationCollege of Graduate Studies
College of Liberal Arts
College of Media and Entertainment
Jennings A. Jones College of Business
University College
University Honors College

The College of Graduate Studies offers master's degrees in nearly 40 areas, the Specialist in Education degree (Administration and Supervision, Curriculum and Instruction in Educational Leadership, Elementary School Education, and School Psychology), and the Doctor of Philosophy (Ph.D.) degree. MTSU's first Ph.D. was awarded in May 2003, though the university had awarded many Doctor of Arts (D.A.) degrees in the past.

Accreditation & Statistics

Prior to 2017, MTSU was part of the Tennessee Board of Regents and the State University and Community College System of Tennessee. In 2017 governance was transferred to an institutional board of trustees. MTSU is accredited by the Southern Association of Colleges and Schools Commission on Colleges. MTSU athletics programs compete intercollegiately in Conference USA.


Overview
Murfreesboro is a city in, and the county seat of, Rutherford County, Tennessee, United States. In 2018, census estimates showed a population of 141,344. Murfreesboro is located in the Nashville metropolitan area of Middle Tennessee, 34 miles (55 km) southeast of downtown Nashville, and is the largest suburb of Nashville and the sixth largest city in Tennessee. Since the 1990s, Murfreesboro has been Tennessee's fastest growing major city and one of the fastest growing cities in the country.

Economy
In 2006, Murfreesboro was ranked by Money as the 84th best place to live in the United States, out of 745 cities with a population over 50,000. In 2018, Murfreesboro was ranked by Money as the 19th best place to live in the United States. The single largest employer is Nissan.



| | |
| --- | --- |
| Total Avg cost tuition Per Year | $ 15815 |
| Total Avg cost of living per year | $ 12000 |
| Application Fee | $ 30 |
| Total Cost | $ 27845 |
Murfreesboro hosts several music-oriented events annually, such as the Main Street Jazzfest presented by MTSU's School of Music and the Main Street Association each May. Murfreesboro also hosts an annual DIY not-for-profit music festival called Boro Fondo, which is also a bike tour and local artist feature. Because of MTSU's large music program, the city has fostered a number of bands and songwriters. The Murfreesboro Center for the Arts, close to the Square, entertains with a variety of exhibits, theatre arts, concerts, dances, and magic shows. Murfreesboro Little Theatre has provided the community with popular and alternative forms of theatre arts since 1962. Murfreesboro's International FolkFest began in 1982 and is held annually during the second week in June. Groups from countries spanning the globe participate in the festival, performing traditional songs and dances while attired in regional apparel. The MTSU Student Film Festival showcases student-submitted films annually during the second week in April. The Discovery Center at Murfree Spring is a nature center and interactive museum focusing on children and families. The facility includes 20 acres (8 ha) of wetlands with a variety of animals.
Being in the Sun Belt, Murfreesboro's climate is humid subtropical, with mild winters and hot, humid summers. 



Housing & Dining

Campus Housing provides you with opportunities for growth, development, and learning outside of the classroom. We are so much more than a roof over your head! We invite you to become a part of campus life by joining one of our many Living Learning Communities, participating in your hall's Programming Council, or simply attending one of your RA's programming events. There are so many ways to contribute to this vibrant community!

Work Study
MTSU only offers federal work study. Only students who are citizens can receive this funding. 

Extracurricular Activities
As a student, you should always take full advantage of the opportunities afforded you throughout your college career. One of which is to join or create a student organization, attend a leadership conference, or volunteer at a local agency. Becoming involved in Student Life will provide you with many opportunities for learning outside of the classroom, meeting people from other cultures, challenging yourself with new programs, and meeting people with similar interests. Being involved can help you meet career goals, develop organizational skills and personal interests, and enrich your sense of self-worth. 

Sports, Recreation & Healthcare

Whether you've never stepped into a gym or you're training for a triathlon (or find yourself somewhere in the middle), we're here to help you get where you want to be. There's no one-size-fits-all game plan, so you'll find a range of activities and resources everywhere you turn. Your basic Rec membership is included with your MTSU tuition or employment each semester! Student Health Services provides MTSU students with a wide variety of services including health education, outpatient services, treatment, travel and allergy clinic and women's health. Any currently enrolled student will generally have access to a same-day meeting with a licensed mental health professional. During this 30-minute appointment, the counselor will listen to the student's concerns and then offer recommendations of helpful resources available both on and off campus. The counselor will assist with connecting the student to these resources The greater Nashville area is served by multiple, world-class hospital systems.
Tuition & Fees 

Tuition and Fees vary by program and year. To access the most current data click here.

Additional Expenses
International students should expect the following expenses, which are not reflected in this budget: travel to and from home, transportation around the city and region, books and supplies, computer, phone and telecommunications, supplemental clothing, and entertainment. 

Scholarships
International students are eligible for scholarships. A full listing is here. 



Courses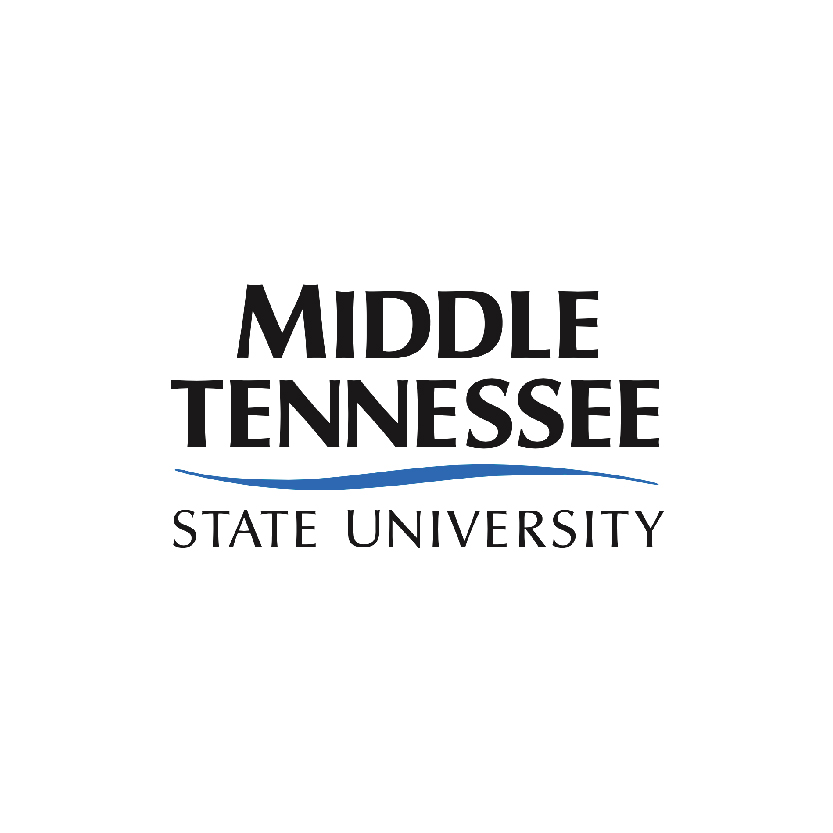 Middle Tennessee State University
Accounting -Undergraduate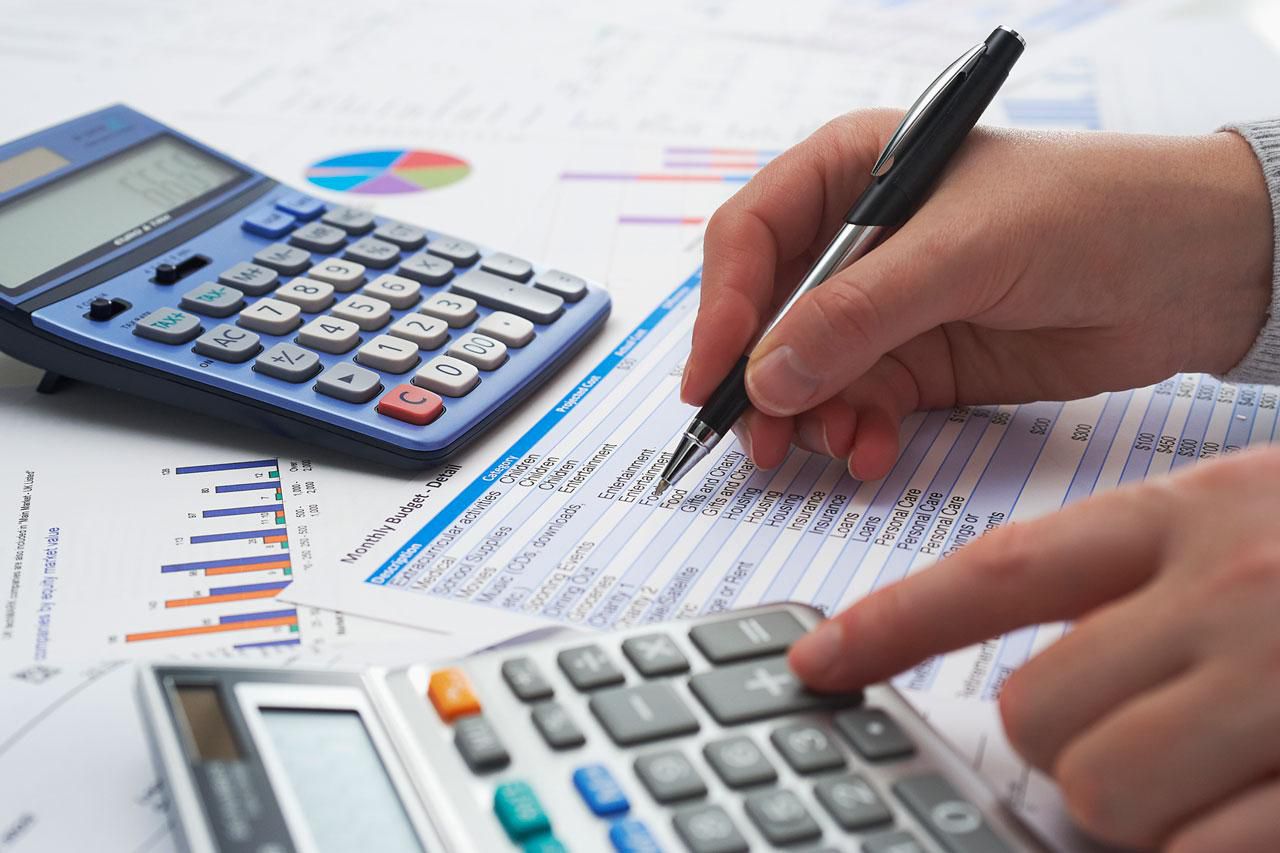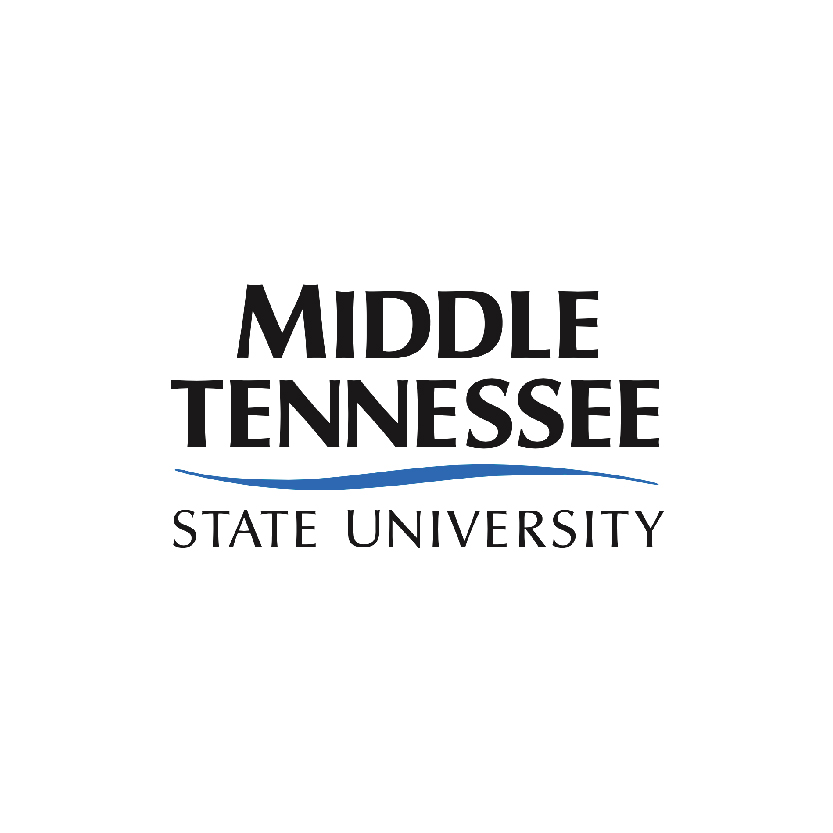 Middle Tennessee State University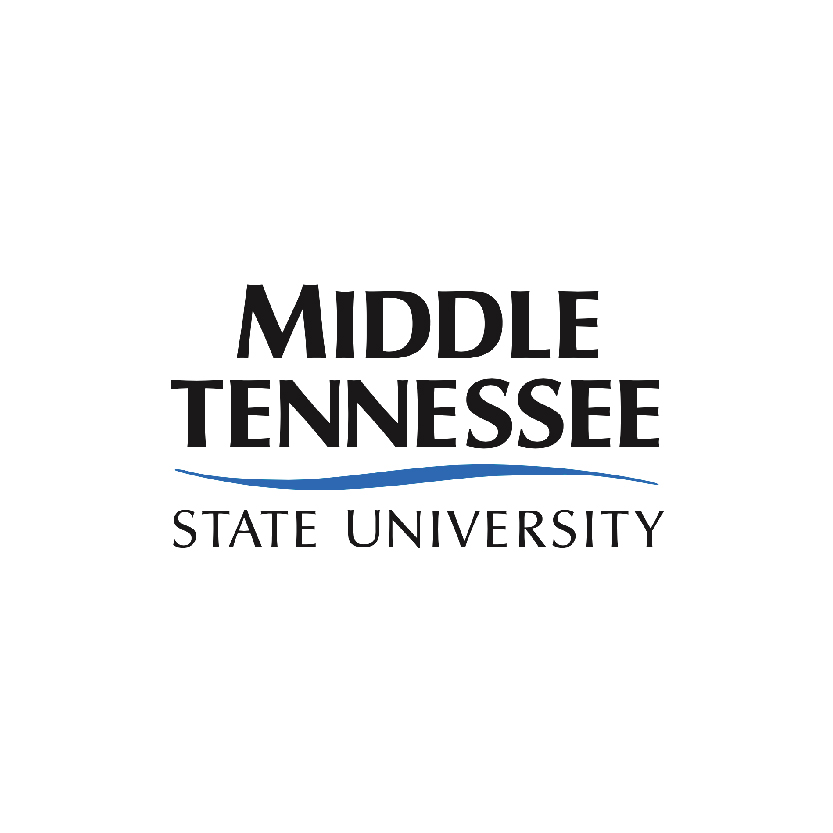 Middle Tennessee State University
Aerospace Engineering -Undergraduate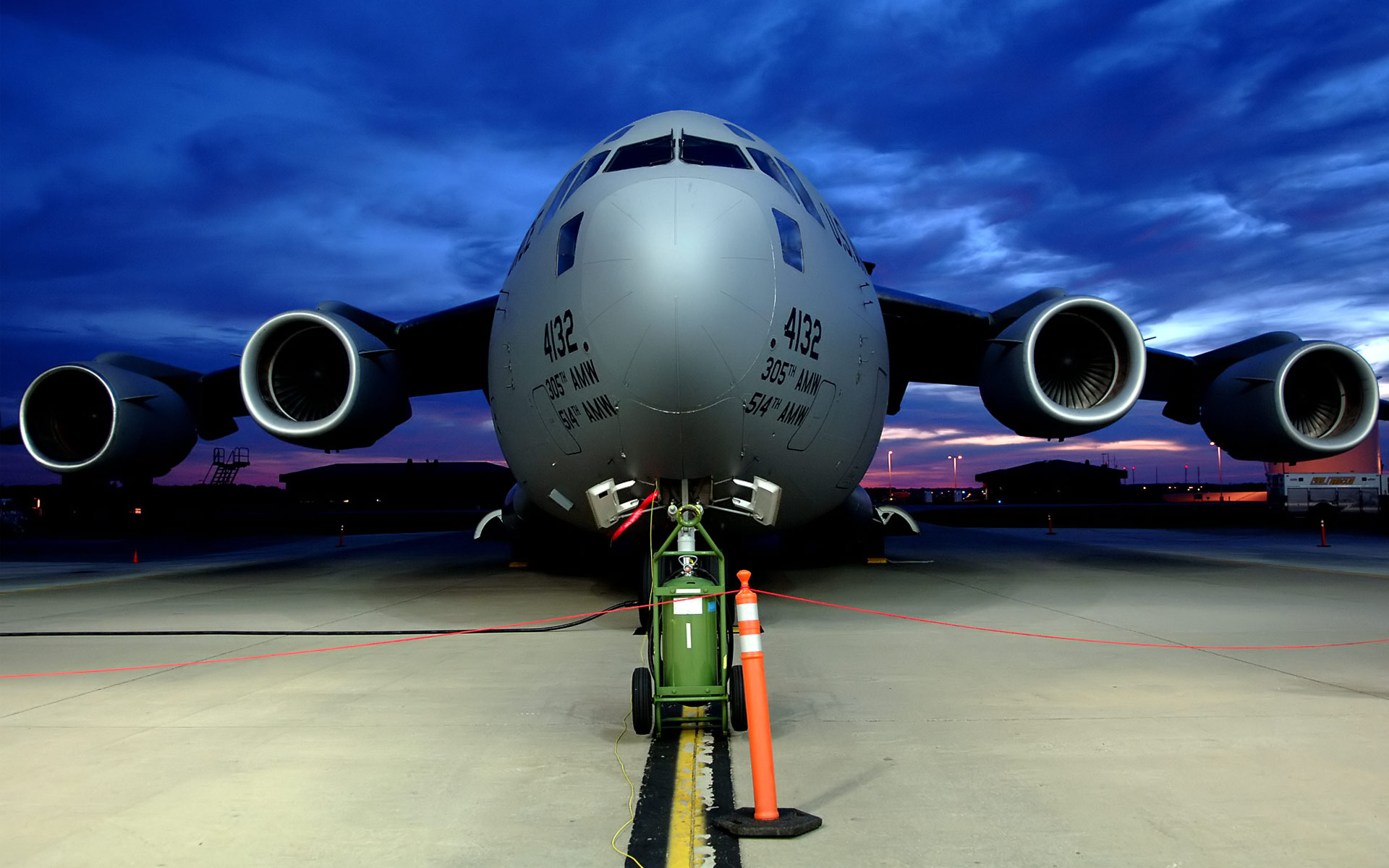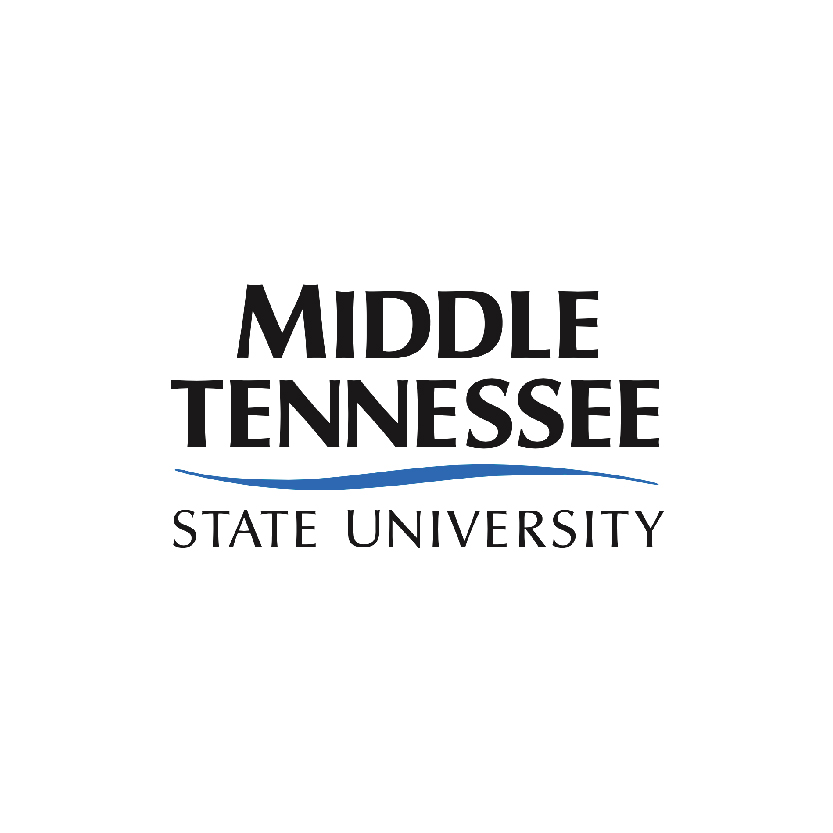 Middle Tennessee State University
Agribusiness/Agricultural Business Operations -Undergraduate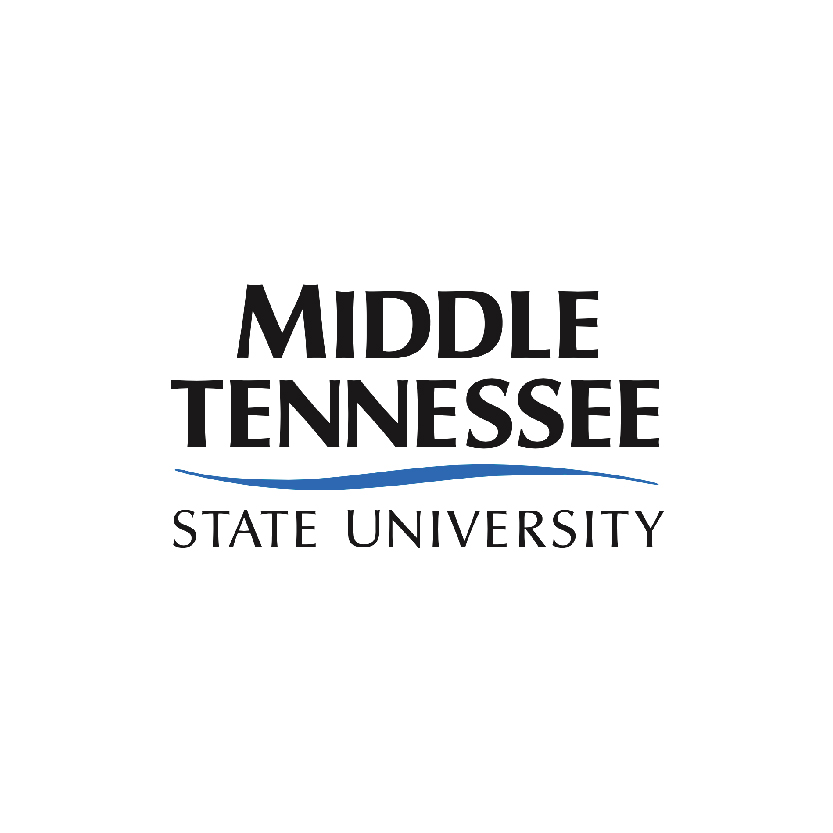 Middle Tennessee State University
Agricultural Communication/Journalism -Undergraduate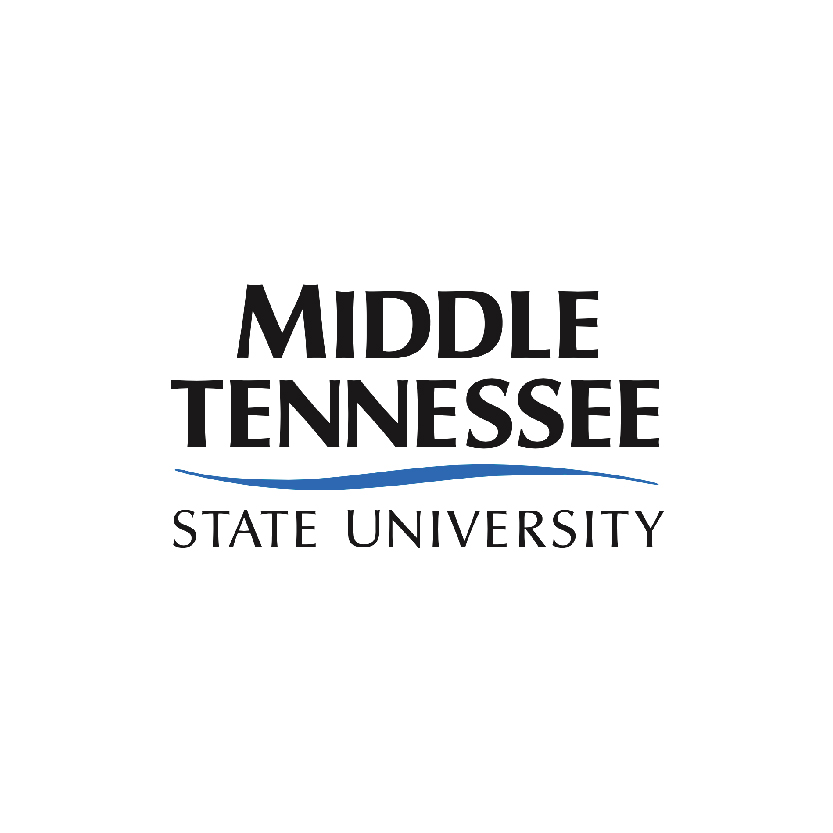 Middle Tennessee State University
Animal Sciences -Undergraduate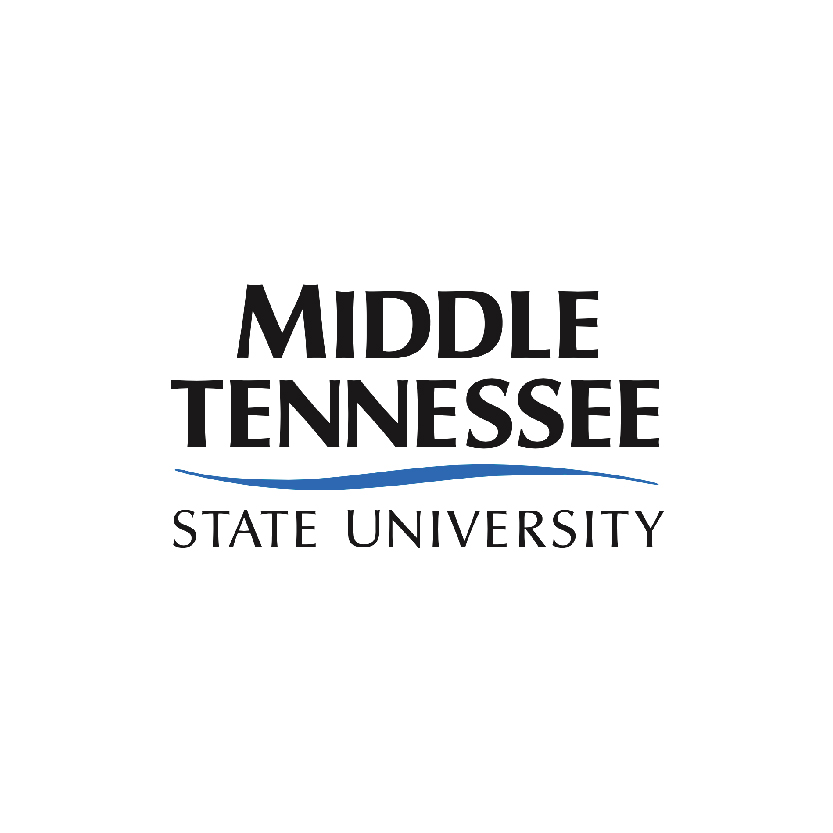 Middle Tennessee State University
Anthropology -Undergraduate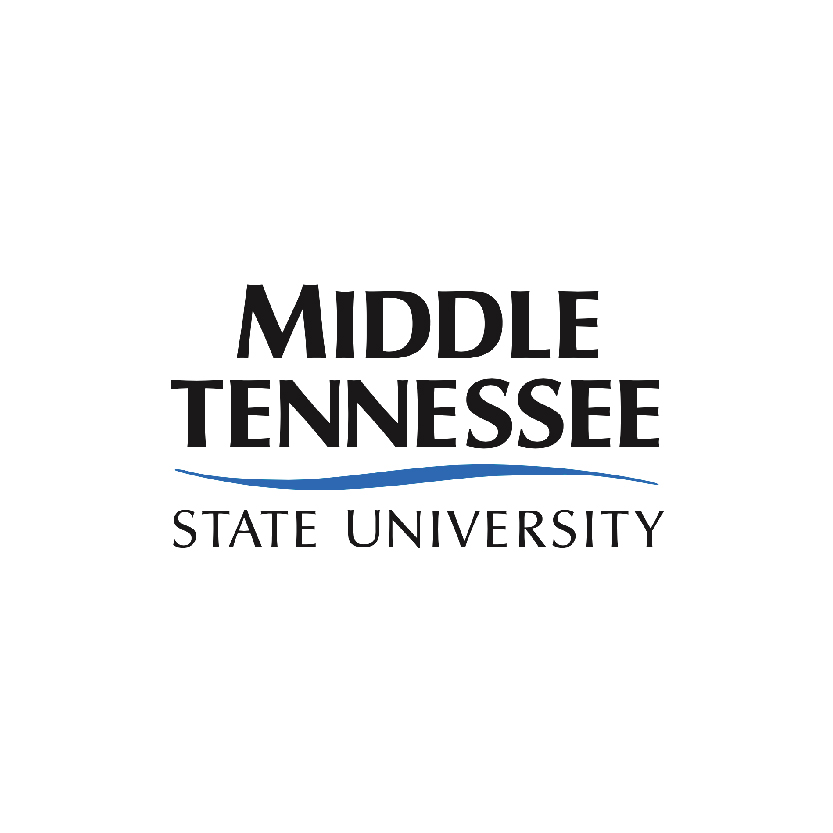 Middle Tennessee State University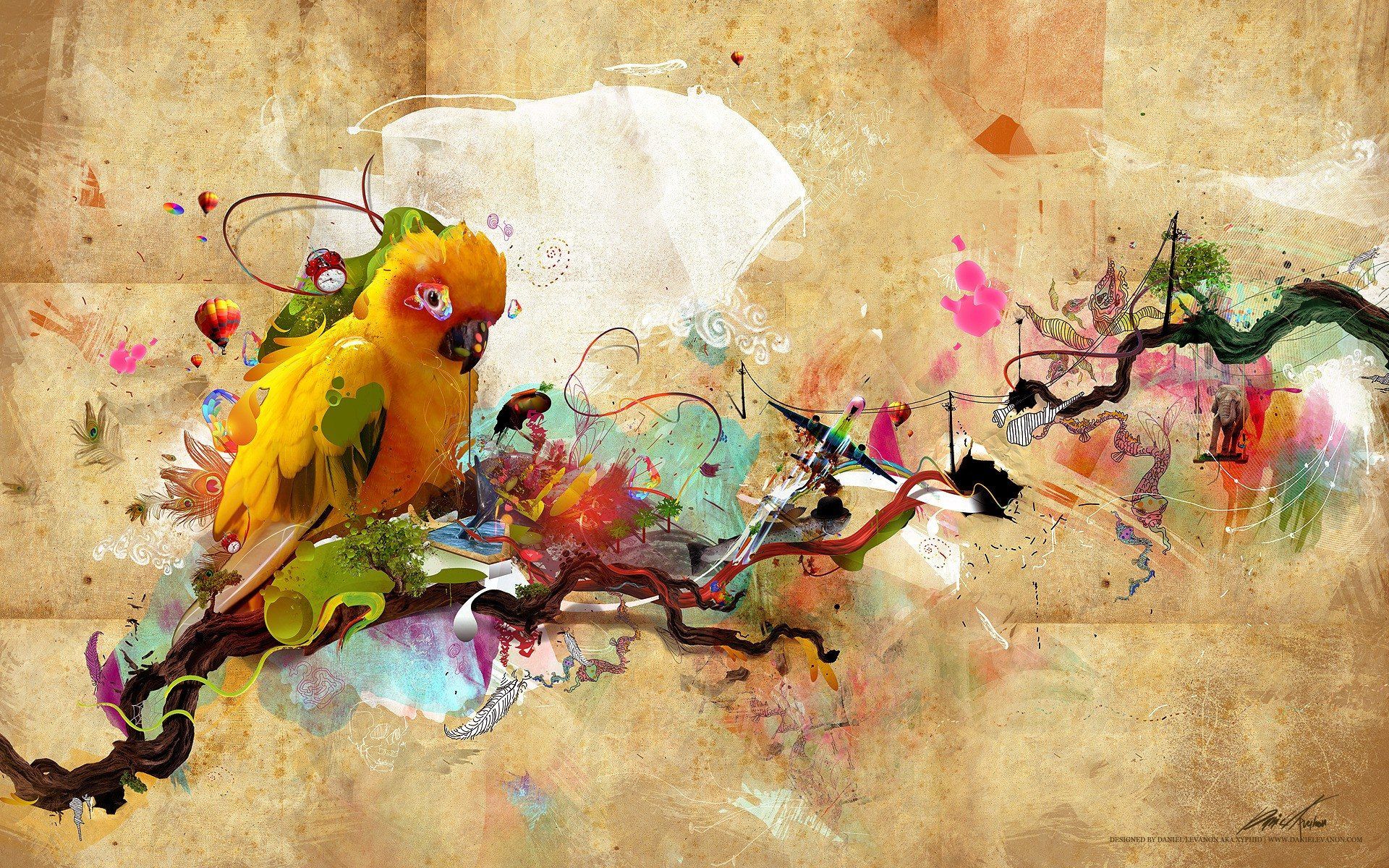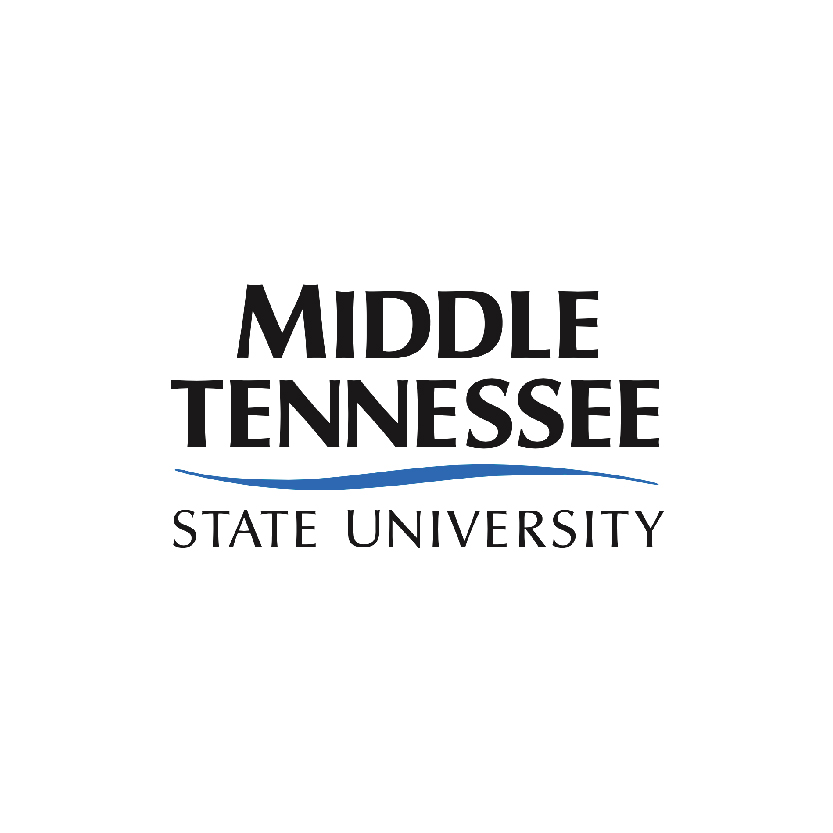 Middle Tennessee State University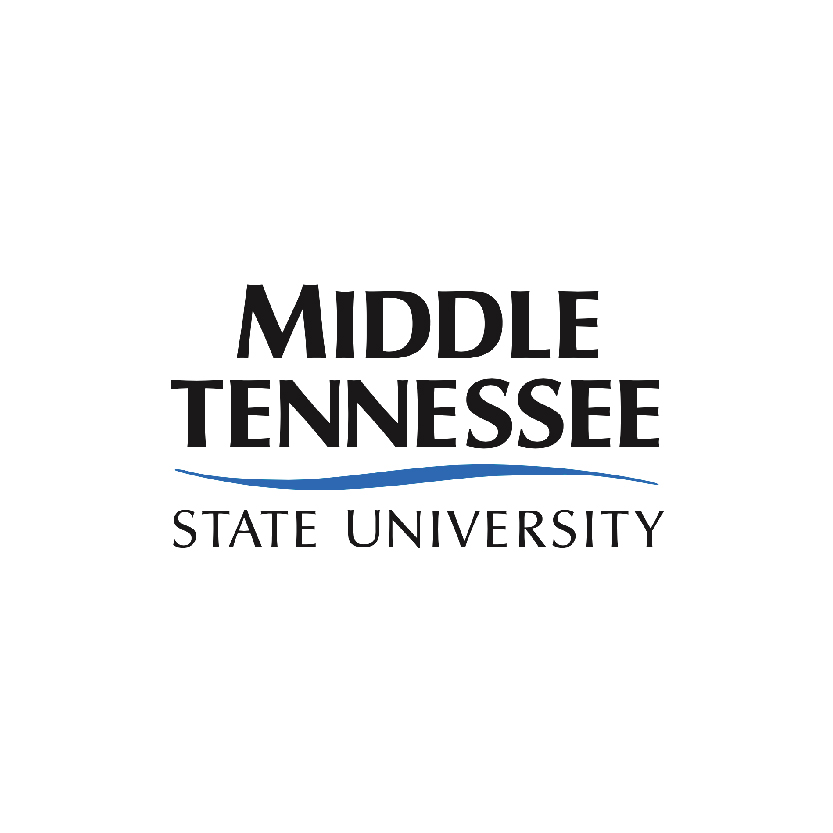 Middle Tennessee State University
Athletic Training/Trainer -Undergraduate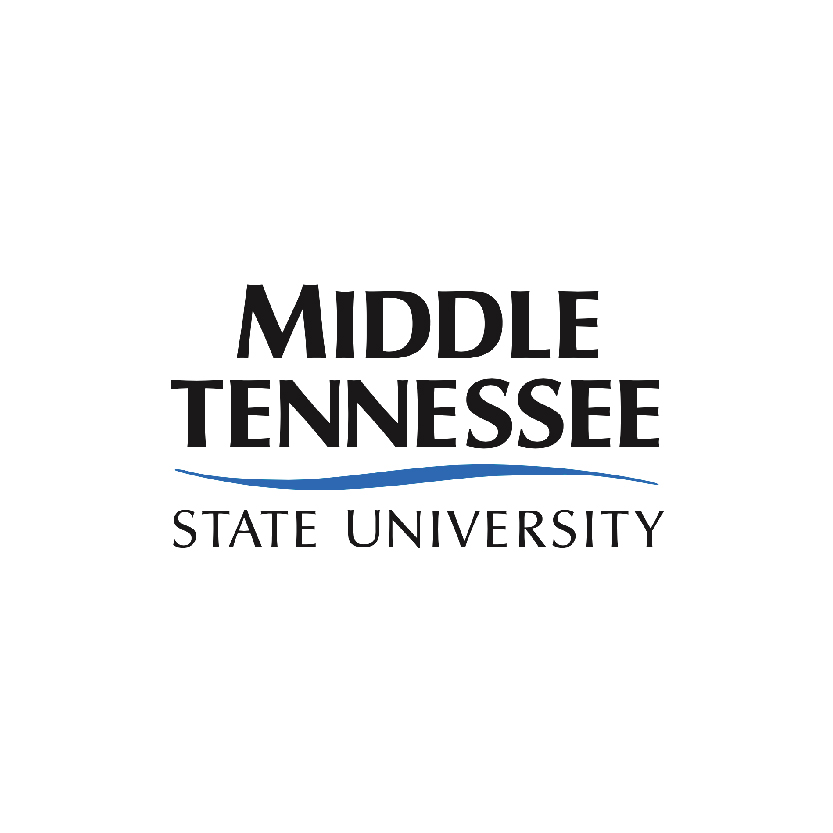 Middle Tennessee State University
Biochemical Engineering -Undergraduate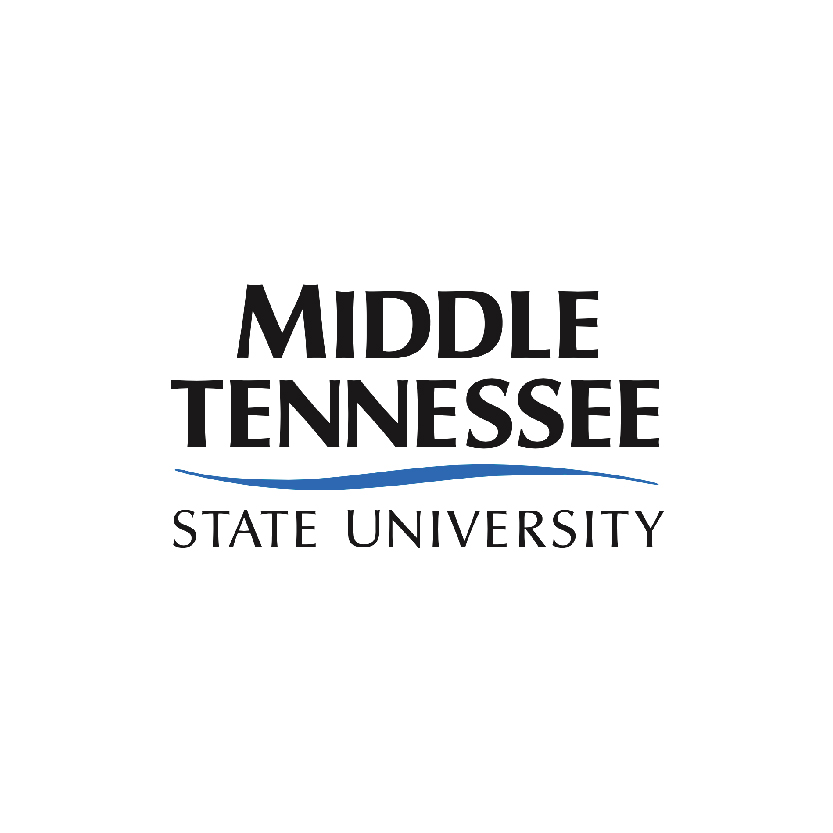 Middle Tennessee State University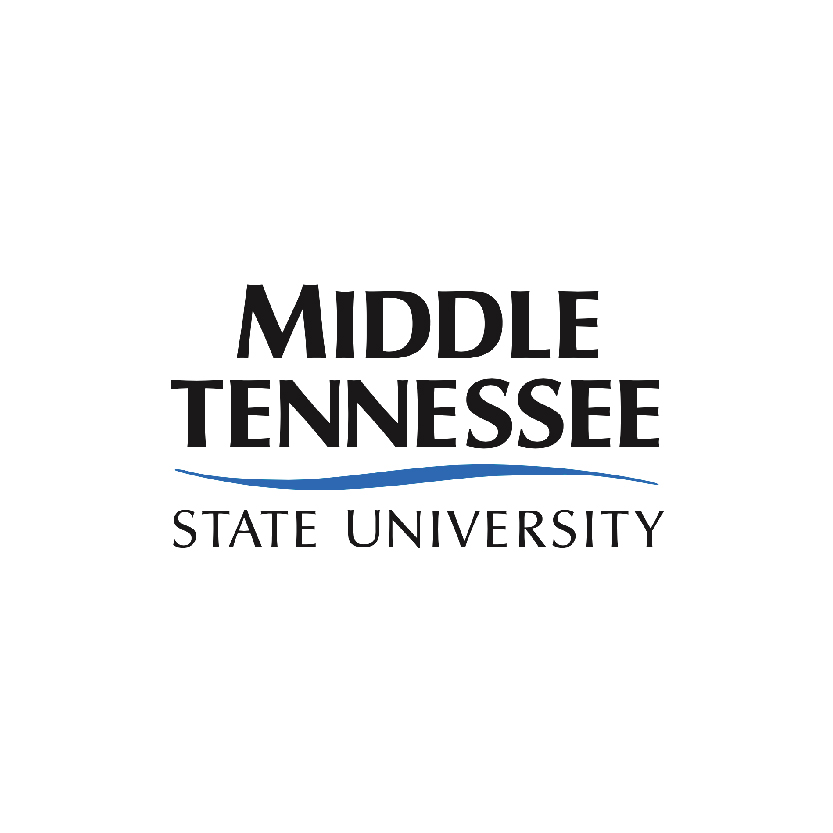 Middle Tennessee State University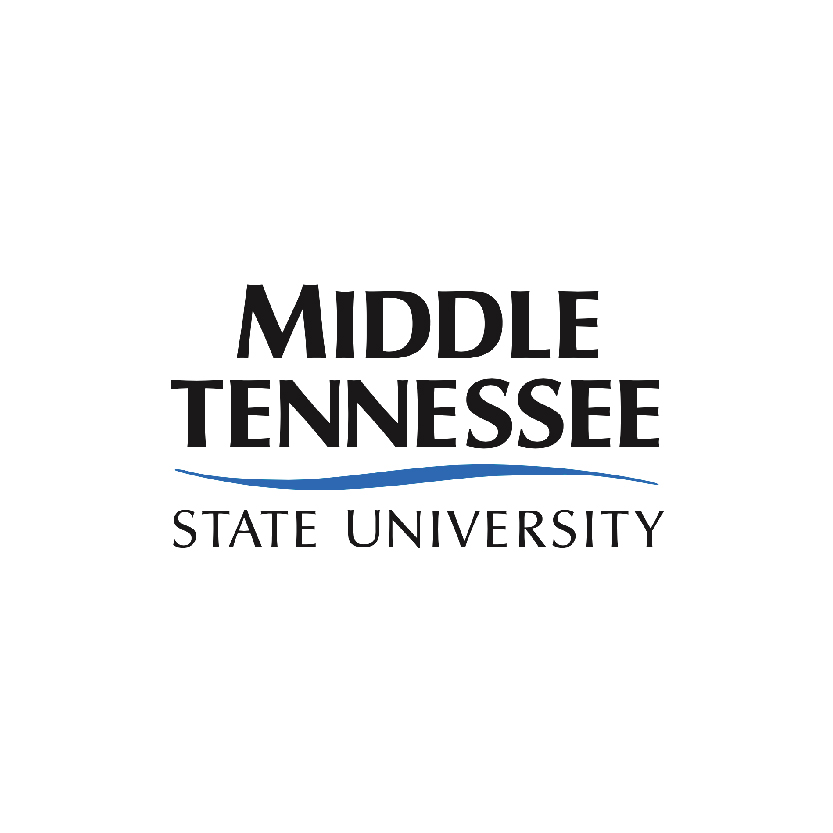 Middle Tennessee State University
Business Teacher Education -Undergraduate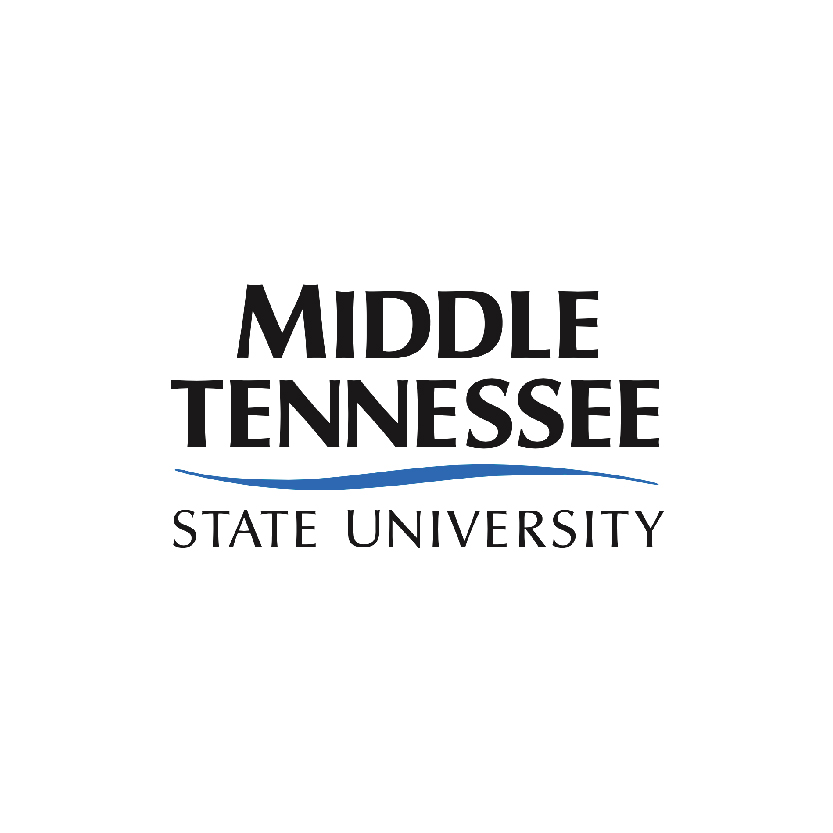 Middle Tennessee State University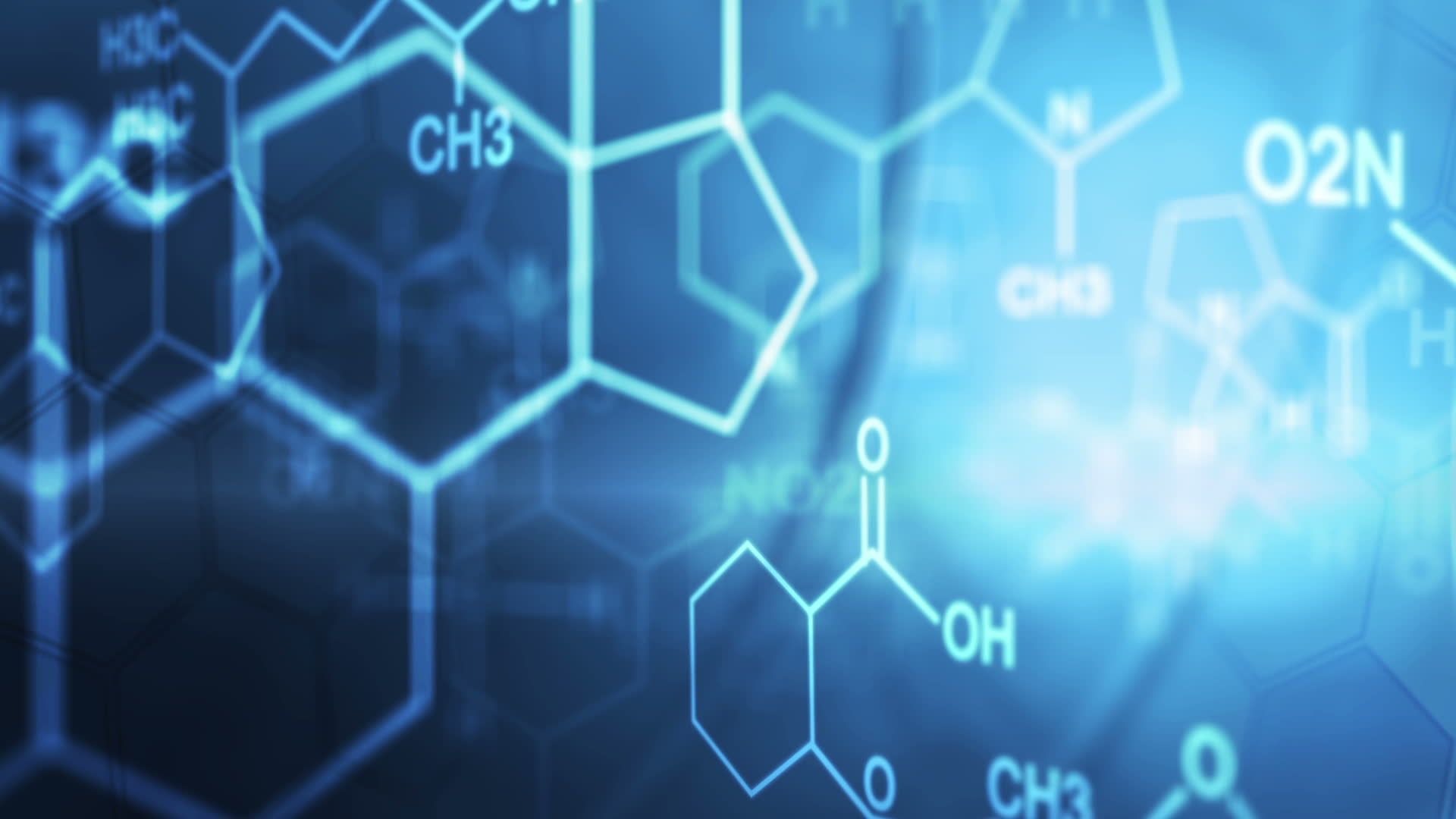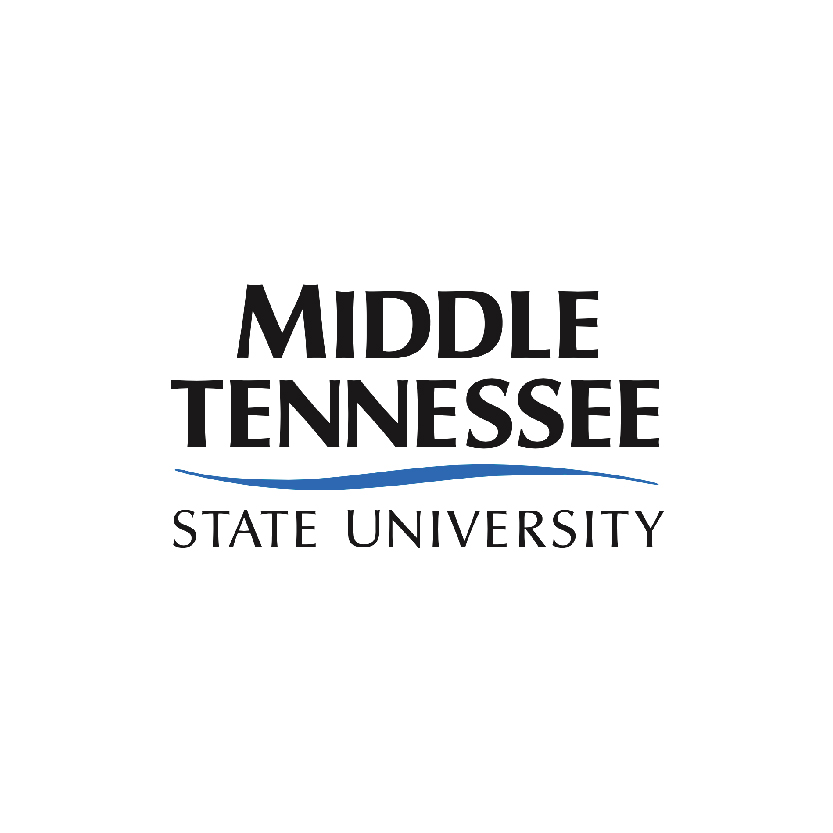 Middle Tennessee State University
Child Development -Undergraduate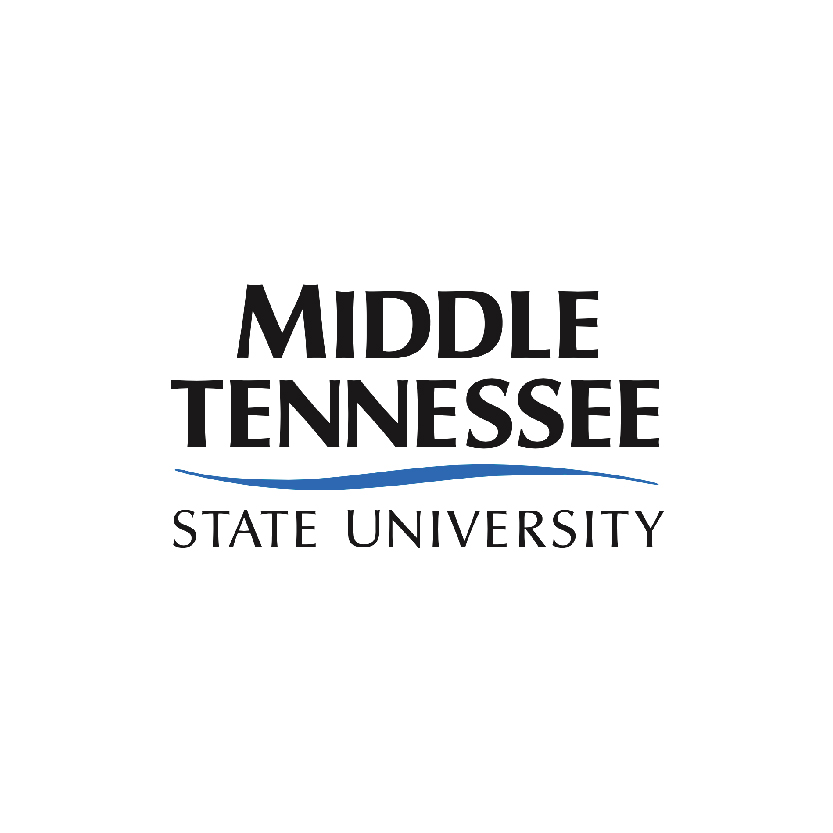 Middle Tennessee State University
Commercial Photography -Undergraduate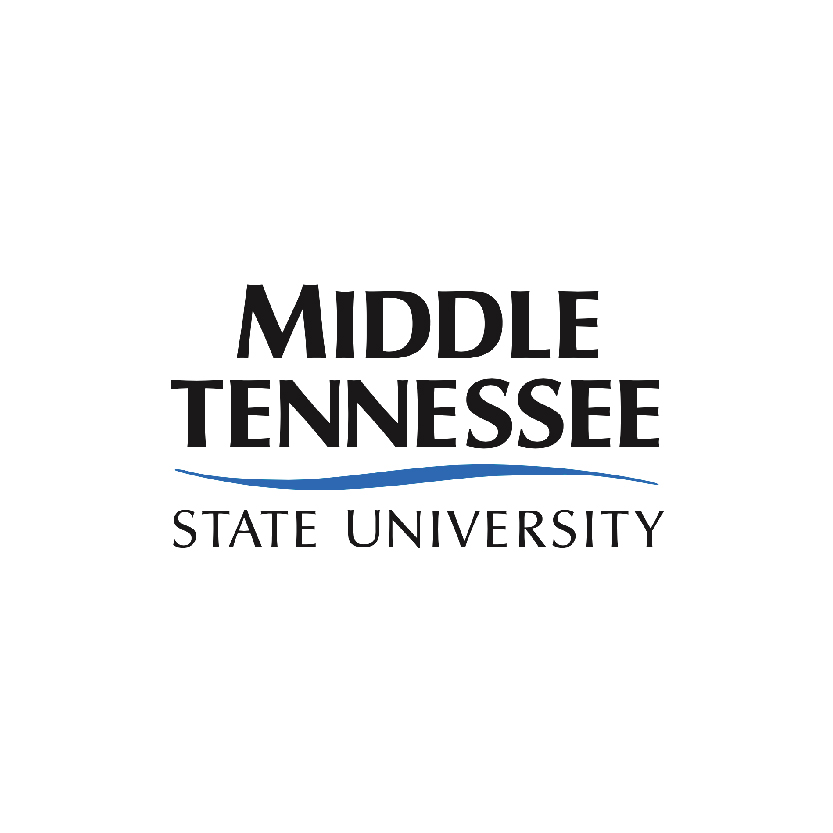 Middle Tennessee State University
Computer Science -Undergraduate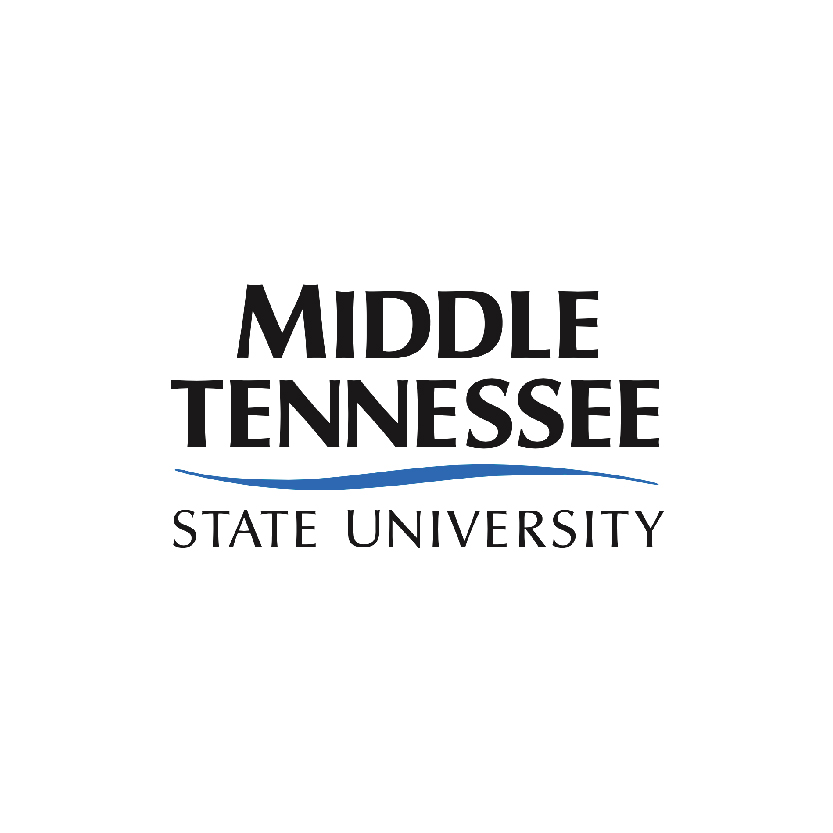 Middle Tennessee State University
Construction Engineering Technology/Technician -Undergraduate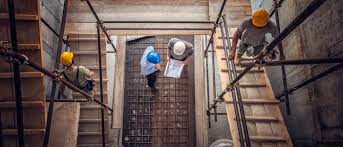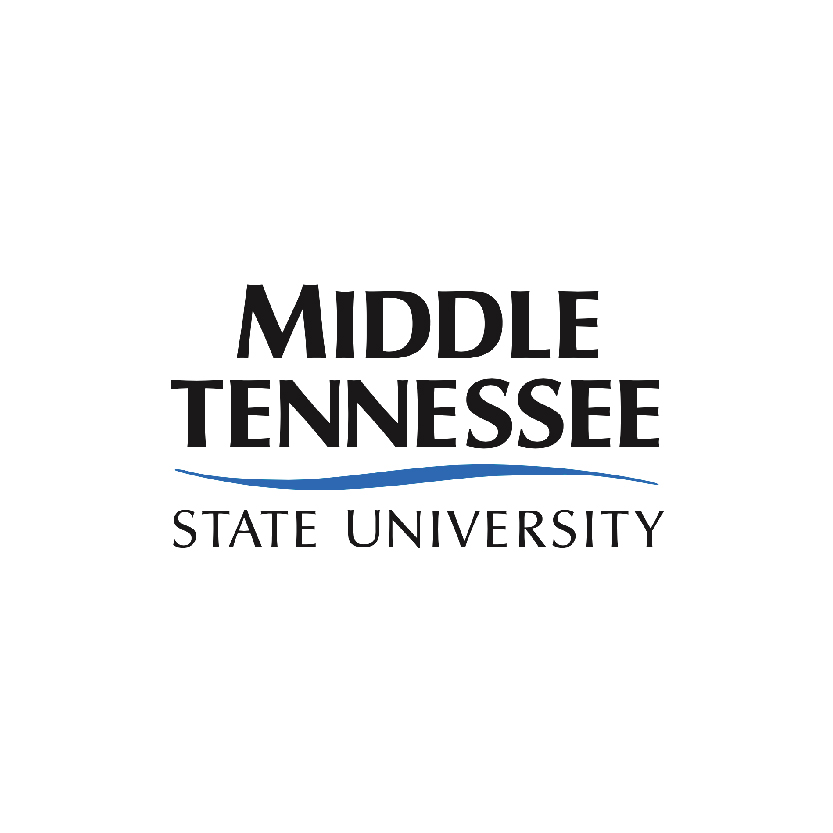 Middle Tennessee State University
Criminal Justice/Police Science -Undergraduate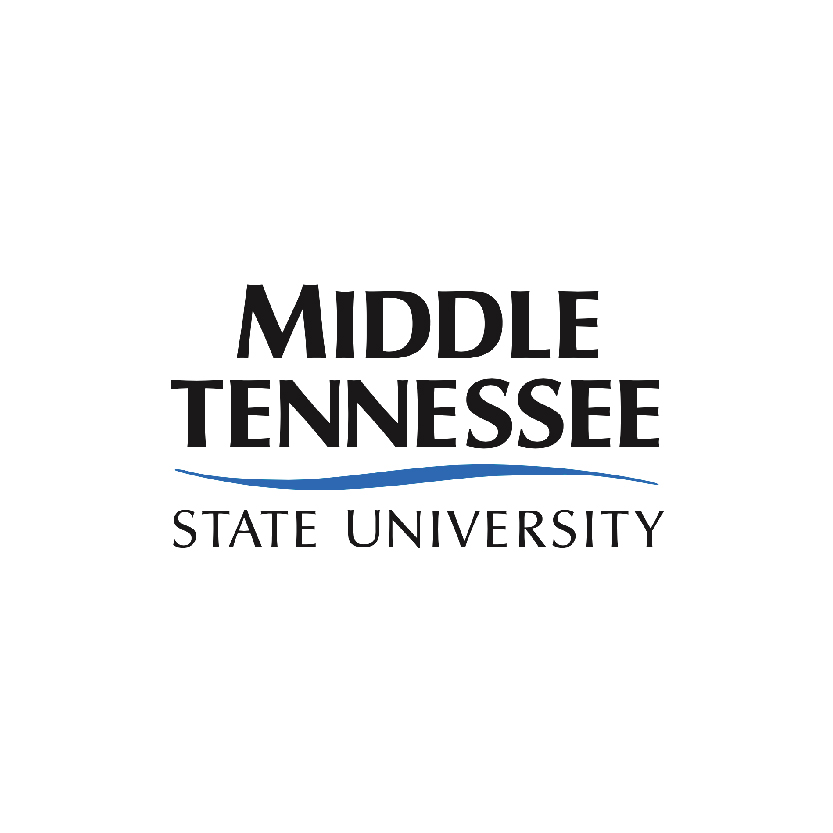 Middle Tennessee State University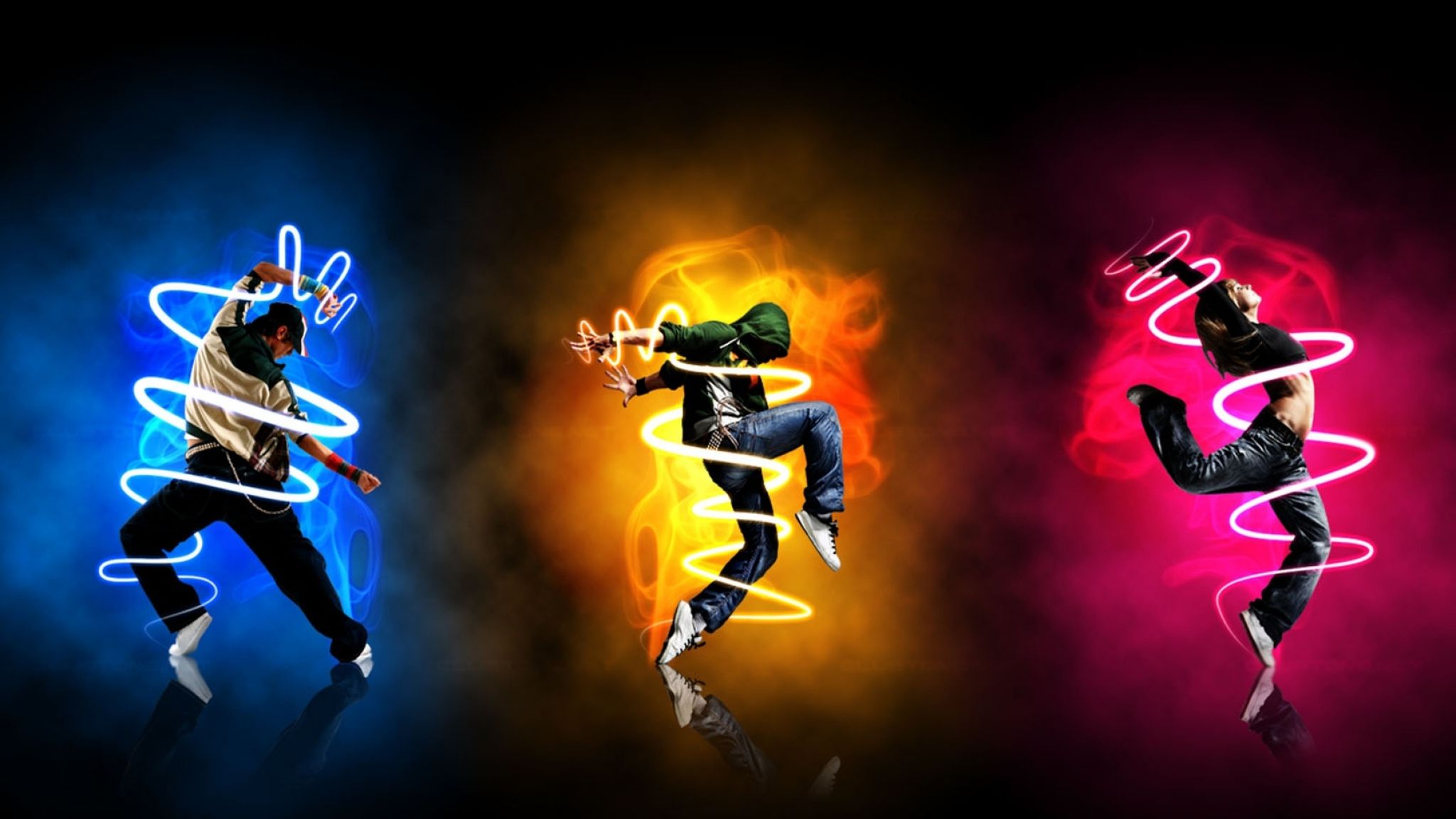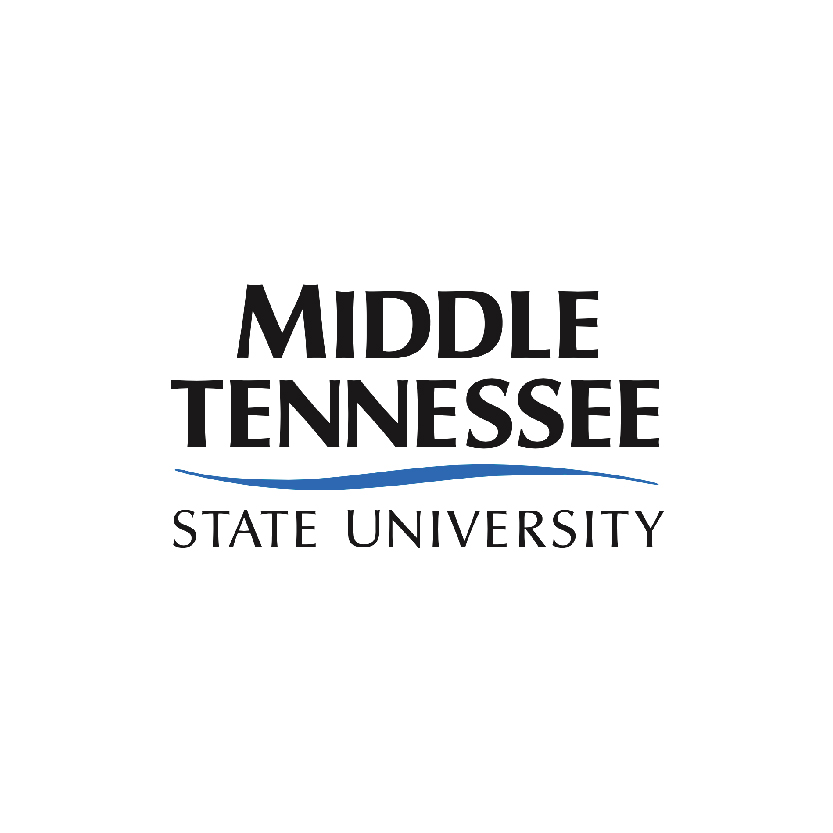 Middle Tennessee State University
Dietetics/Dietitian -Undergraduate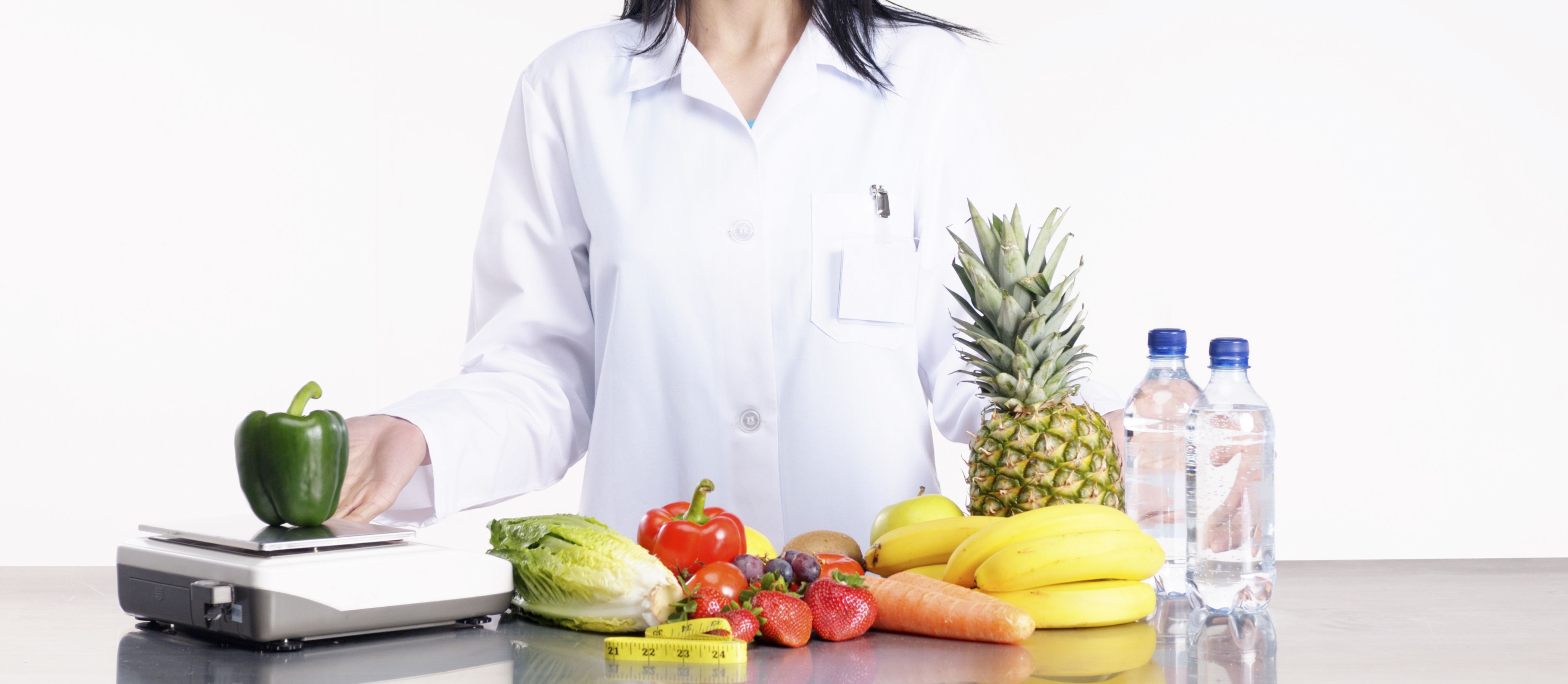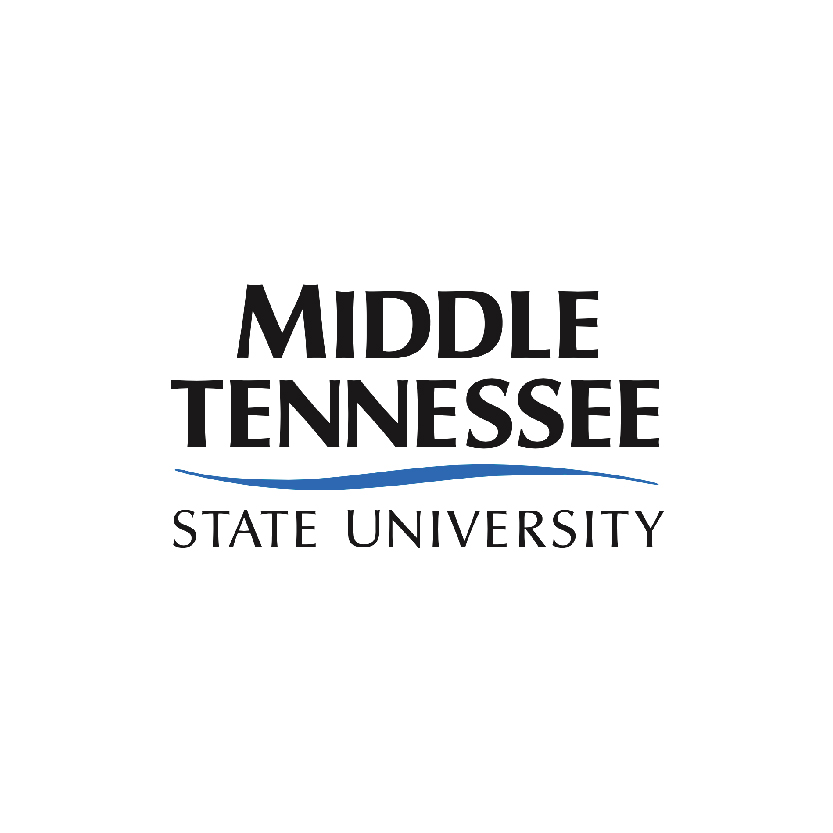 Middle Tennessee State University
Early Childhood Education and Teaching -Undergraduate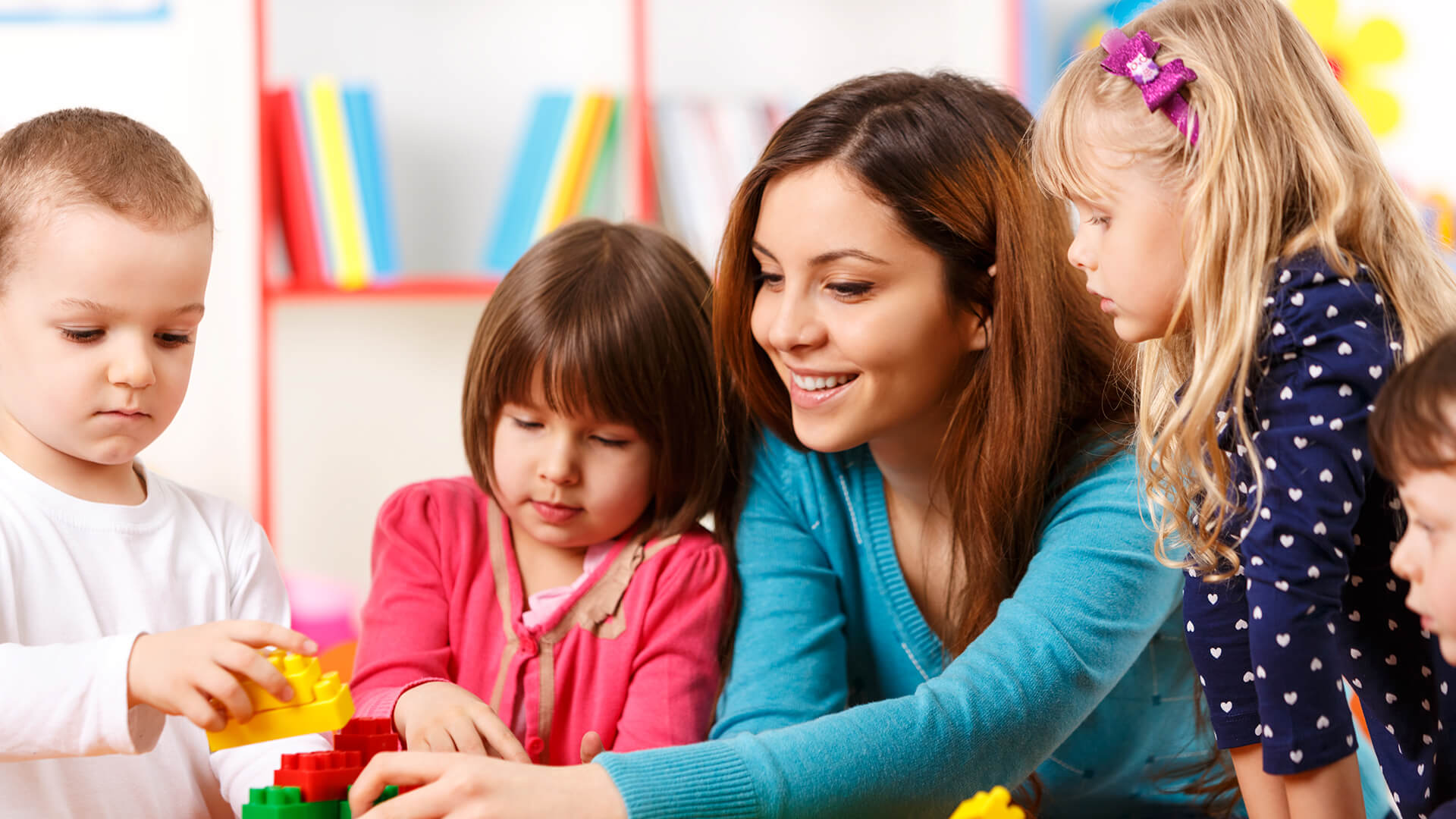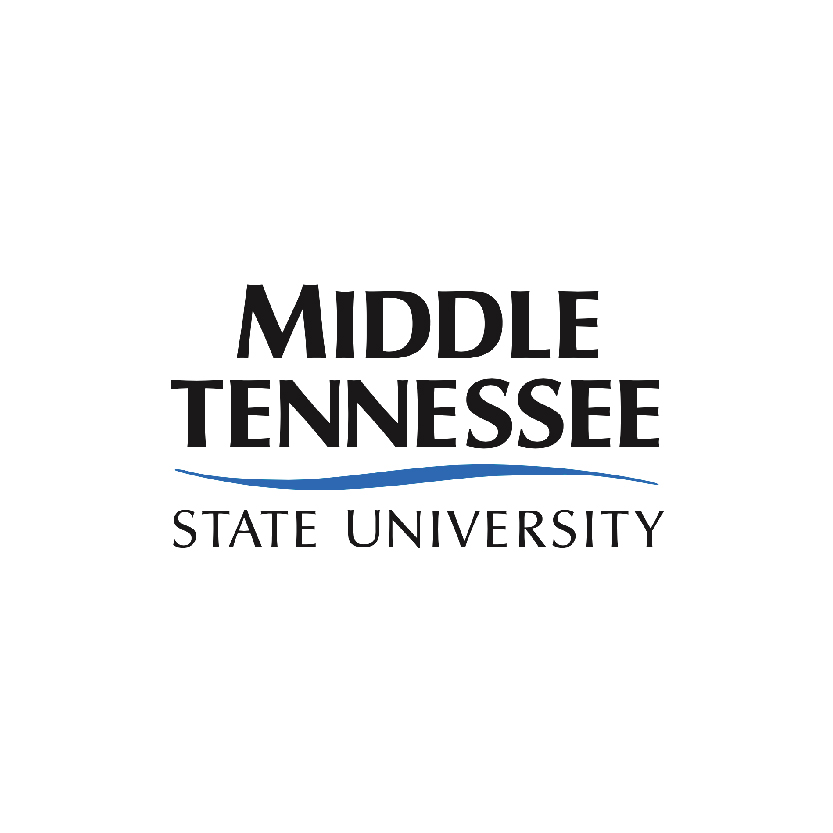 Middle Tennessee State University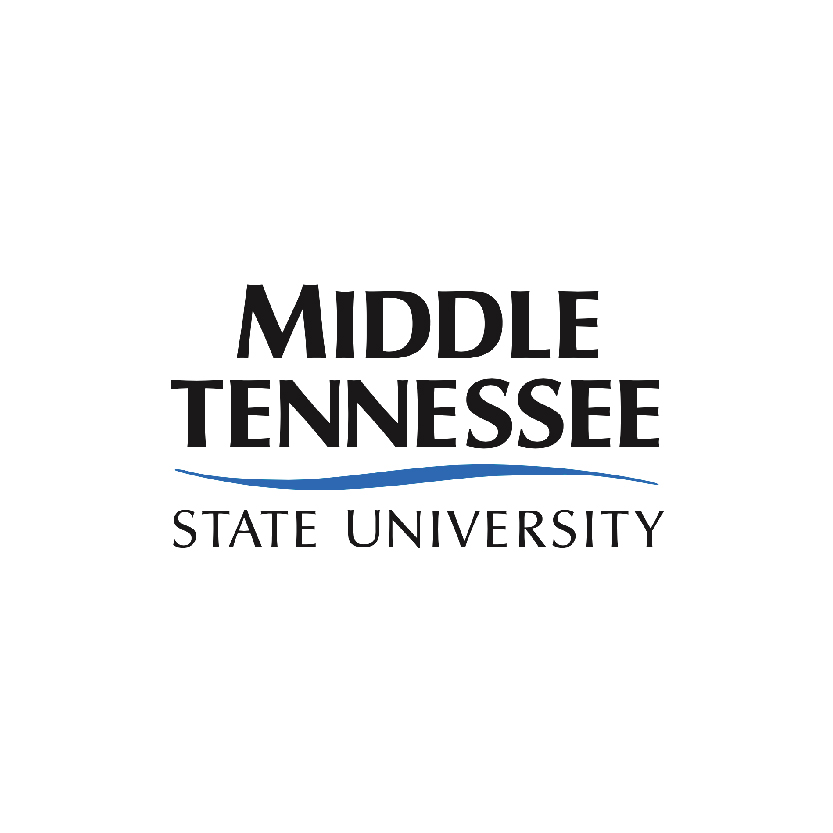 Middle Tennessee State University
Educational Leadership and Administration -Undergraduate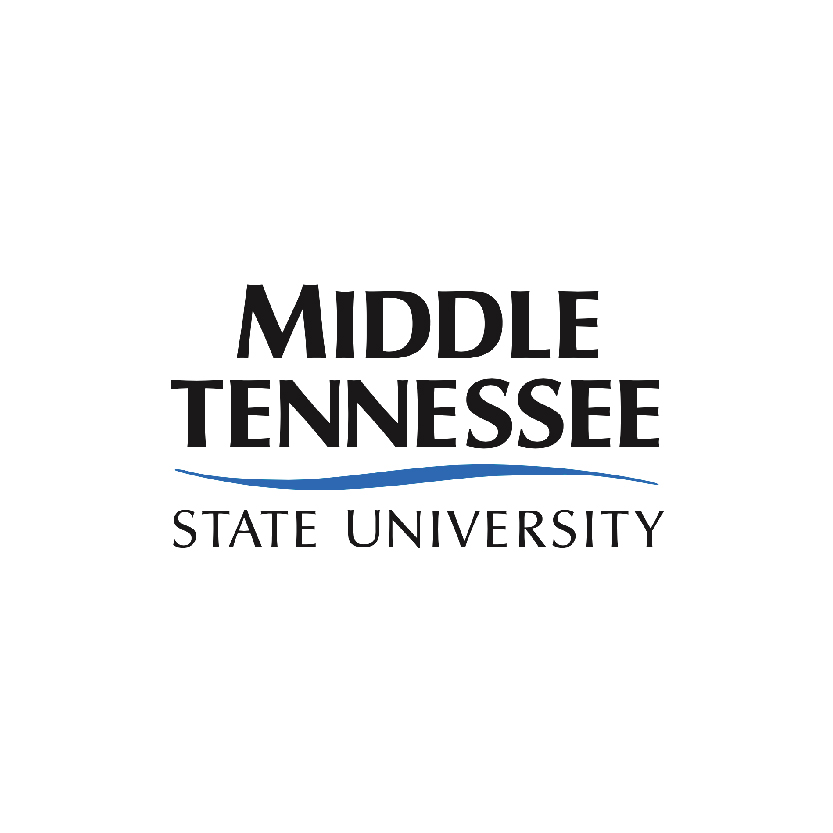 Middle Tennessee State University
Elementary Education -Undergraduate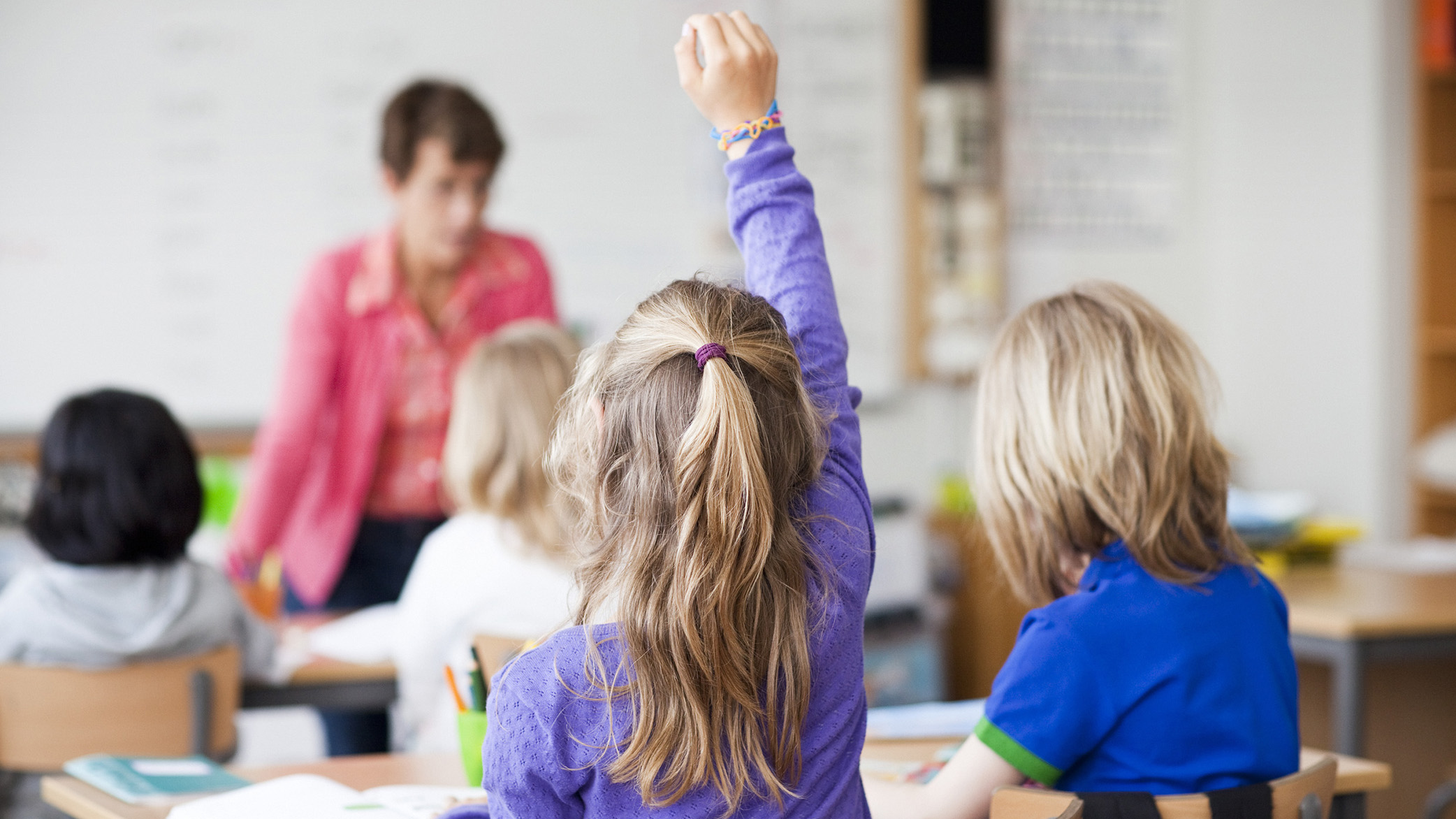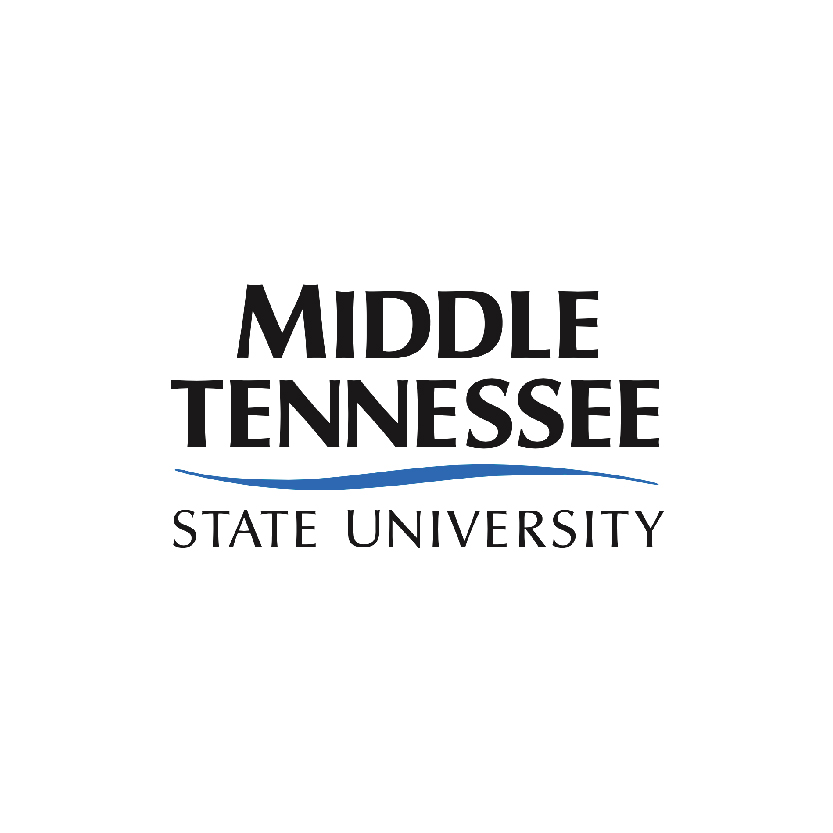 Middle Tennessee State University
Engineering -Undergraduate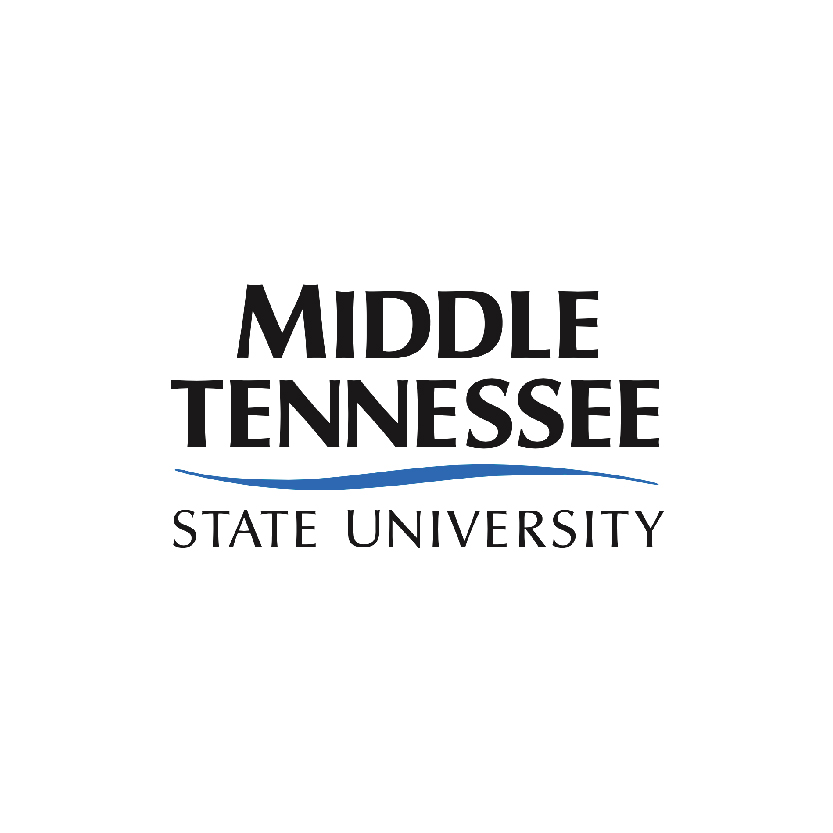 Middle Tennessee State University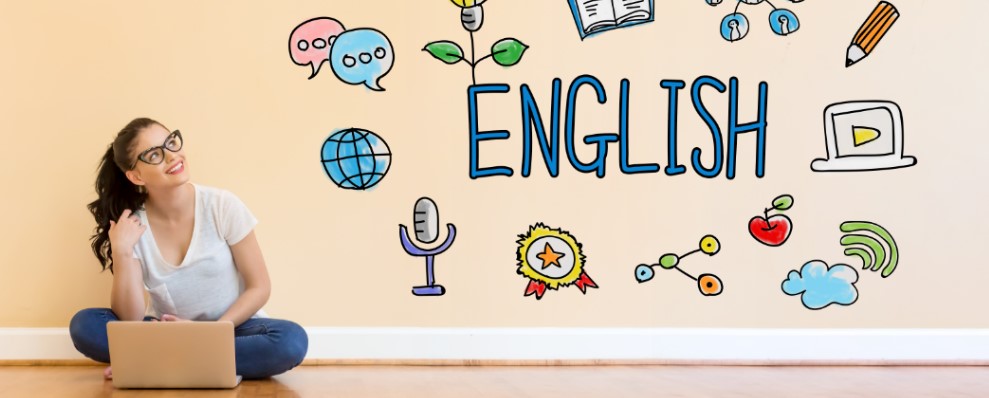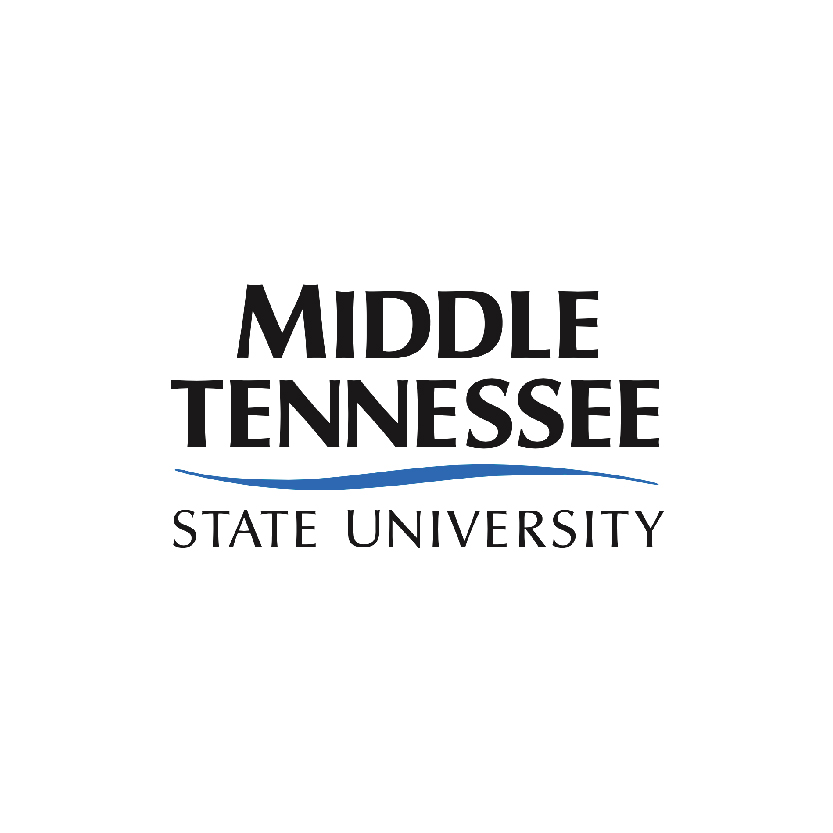 Middle Tennessee State University
Entrepreneurship -Undergraduate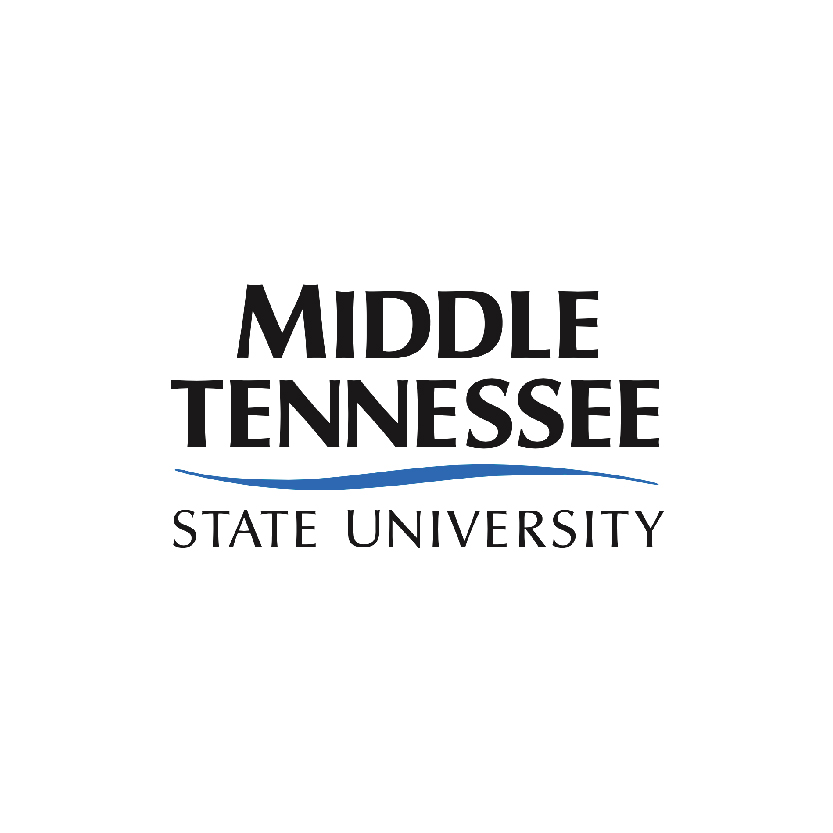 Middle Tennessee State University
Family Science -Undergraduate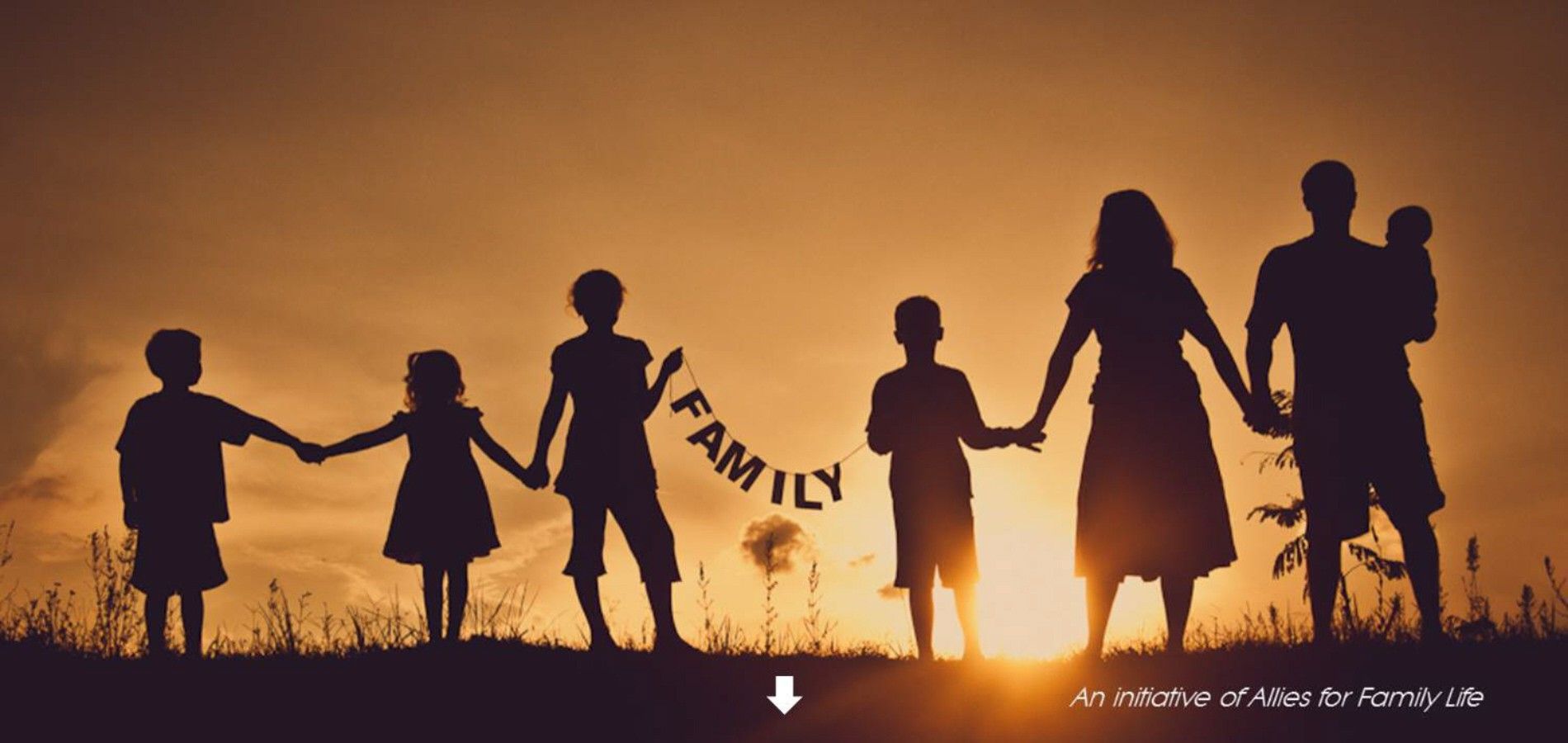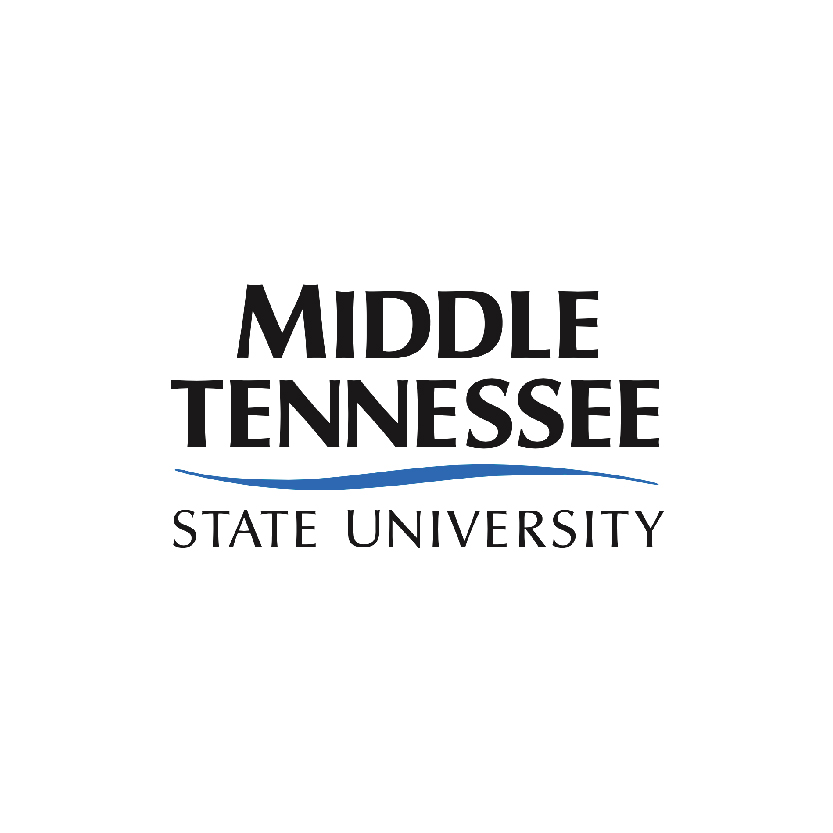 Middle Tennessee State University
Fashion merchandising -Undergraduate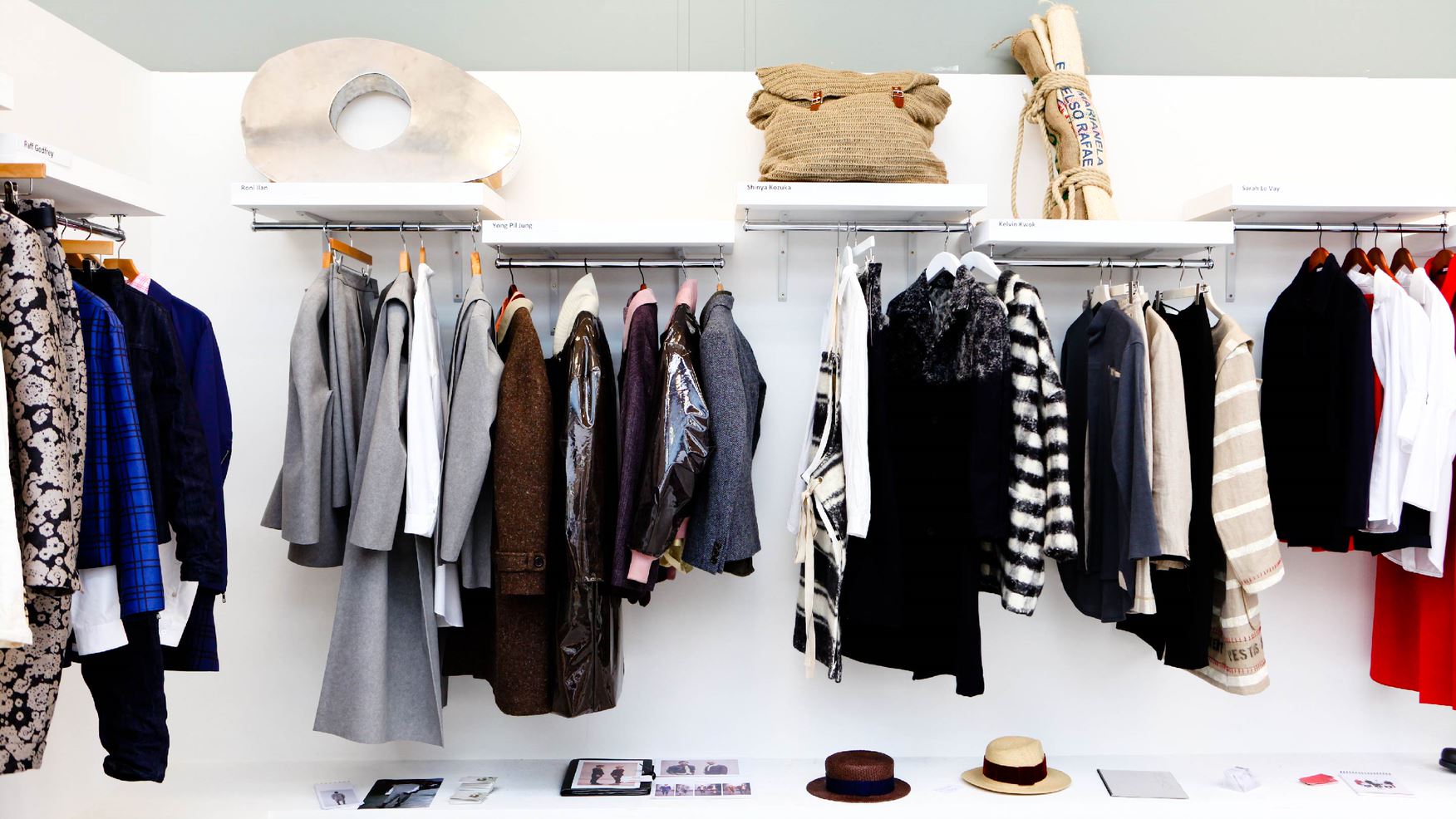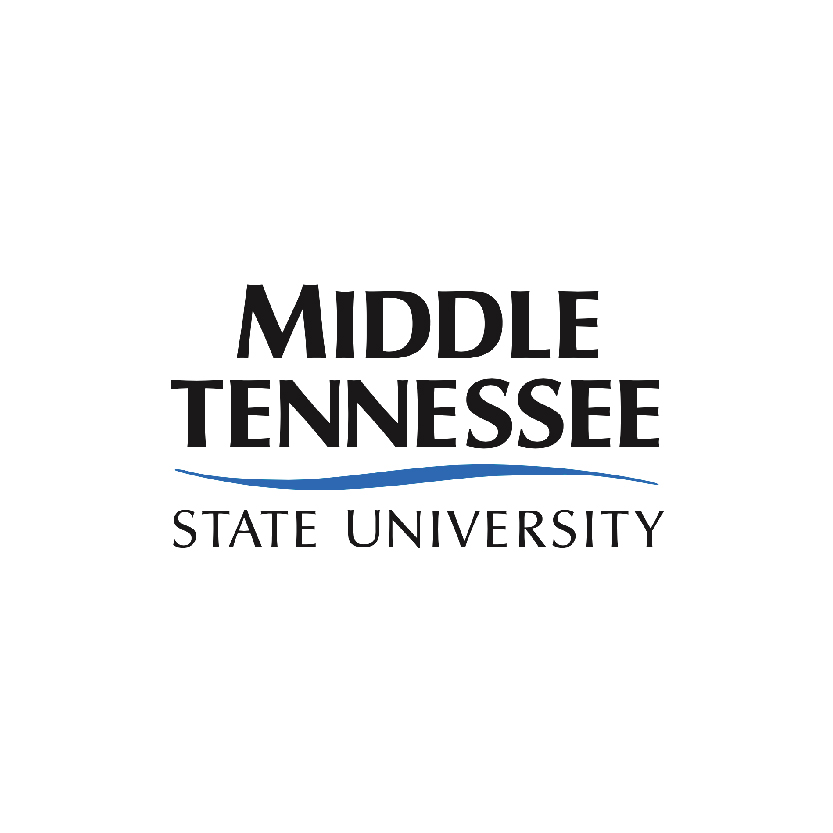 Middle Tennessee State University
Fashion/Apparel Design -Undergraduate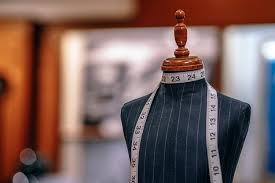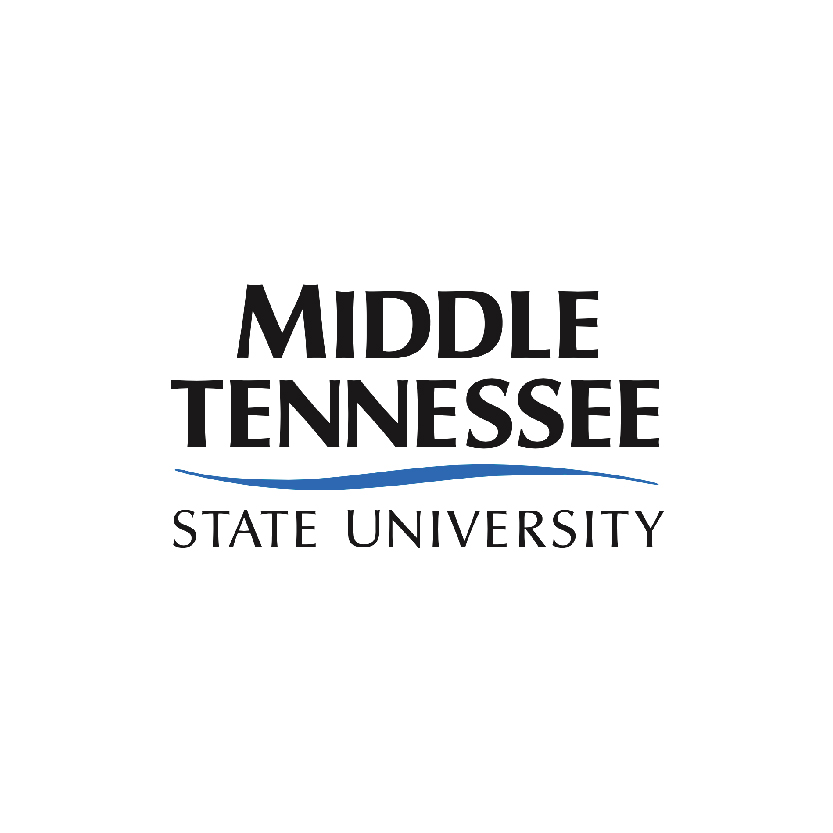 Middle Tennessee State University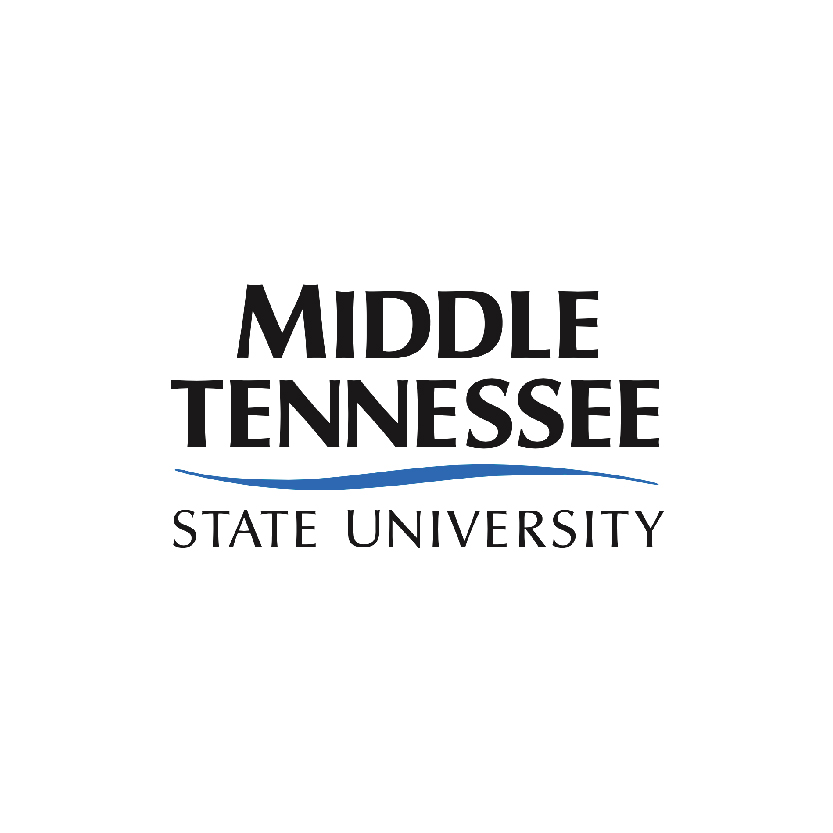 Middle Tennessee State University
Food Science -Undergraduate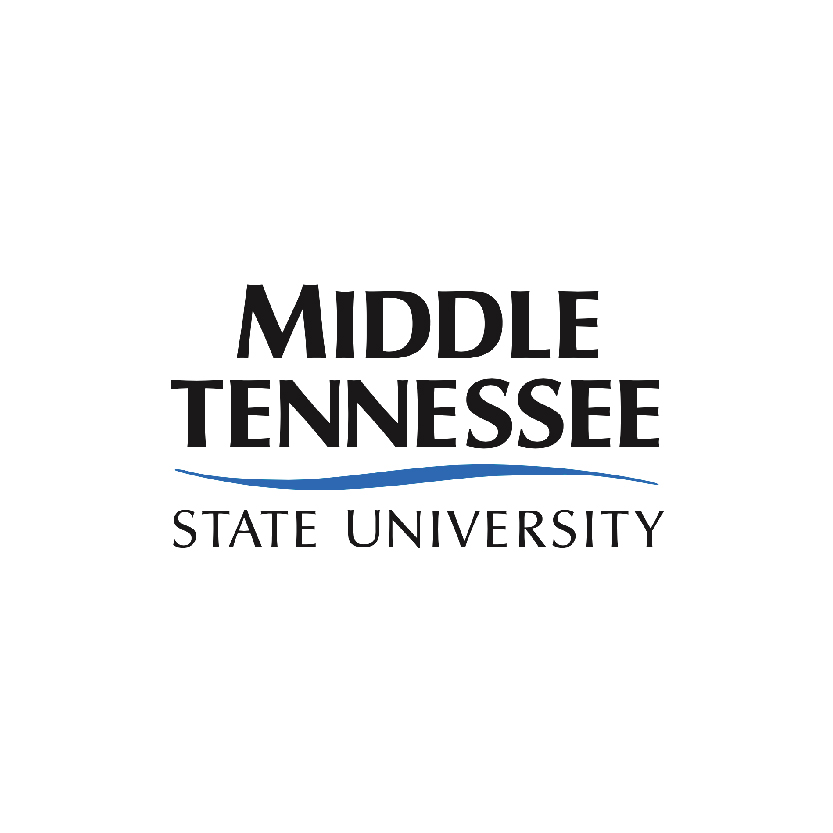 Middle Tennessee State University
Forensic Chemistry -Undergraduate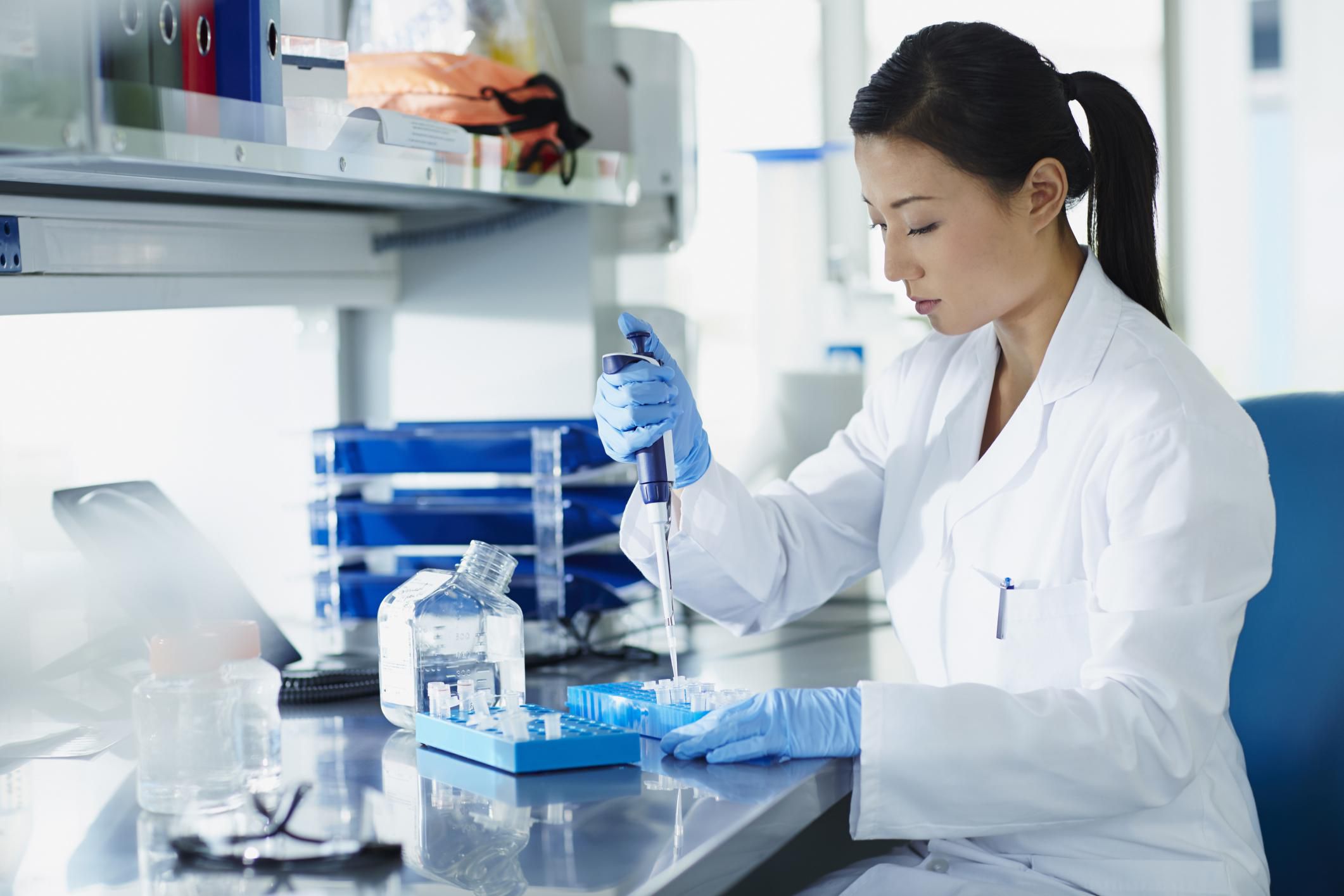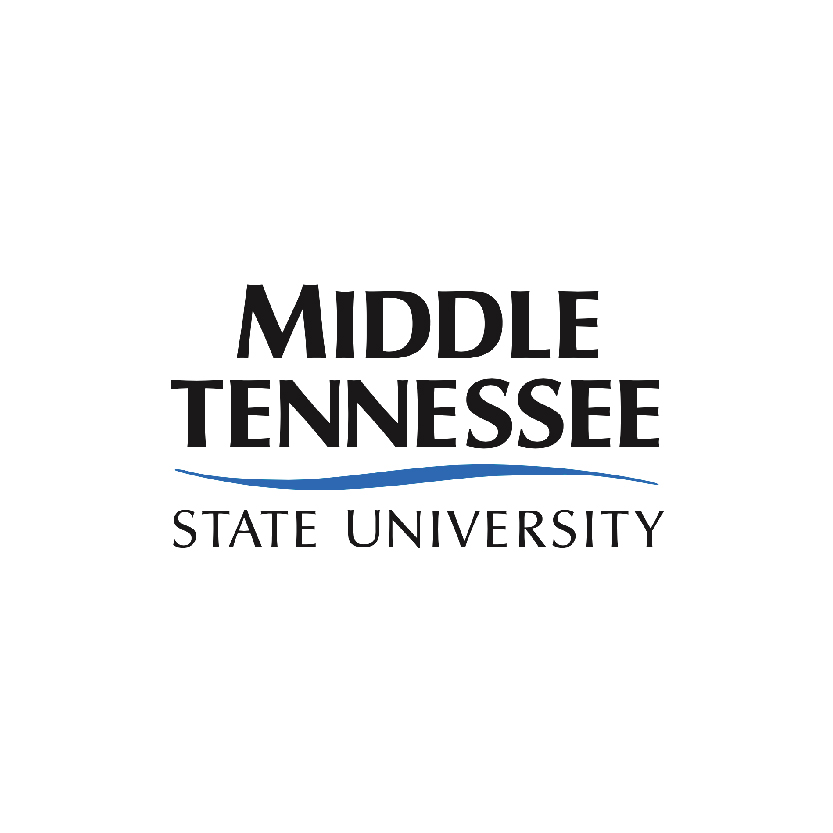 Middle Tennessee State University
French Studies -Undergraduate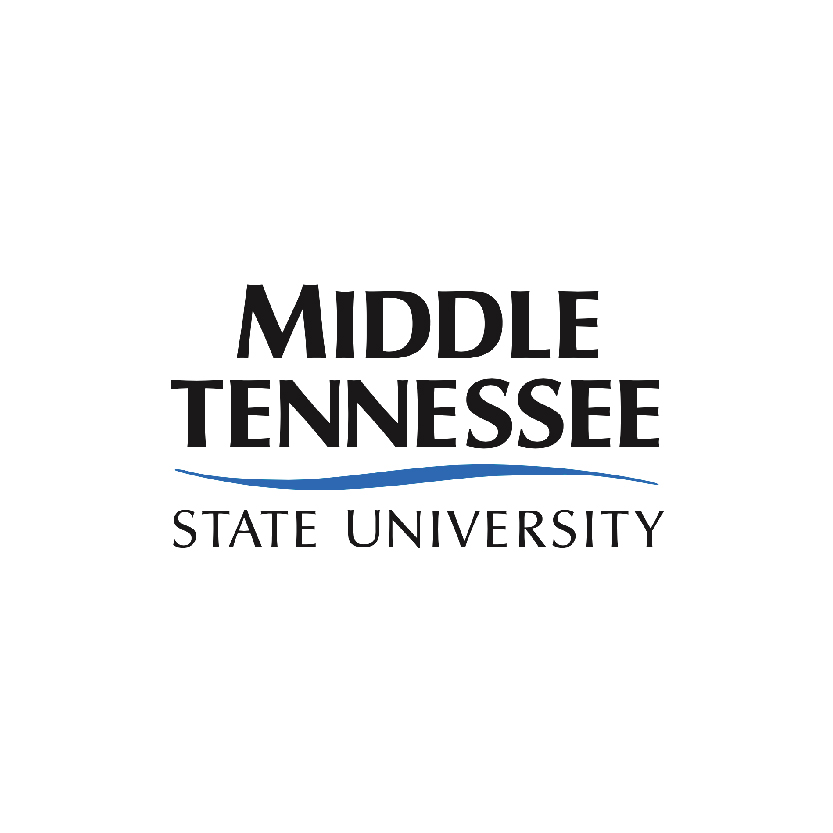 Middle Tennessee State University
Game and Interactive Media Design -Undergraduate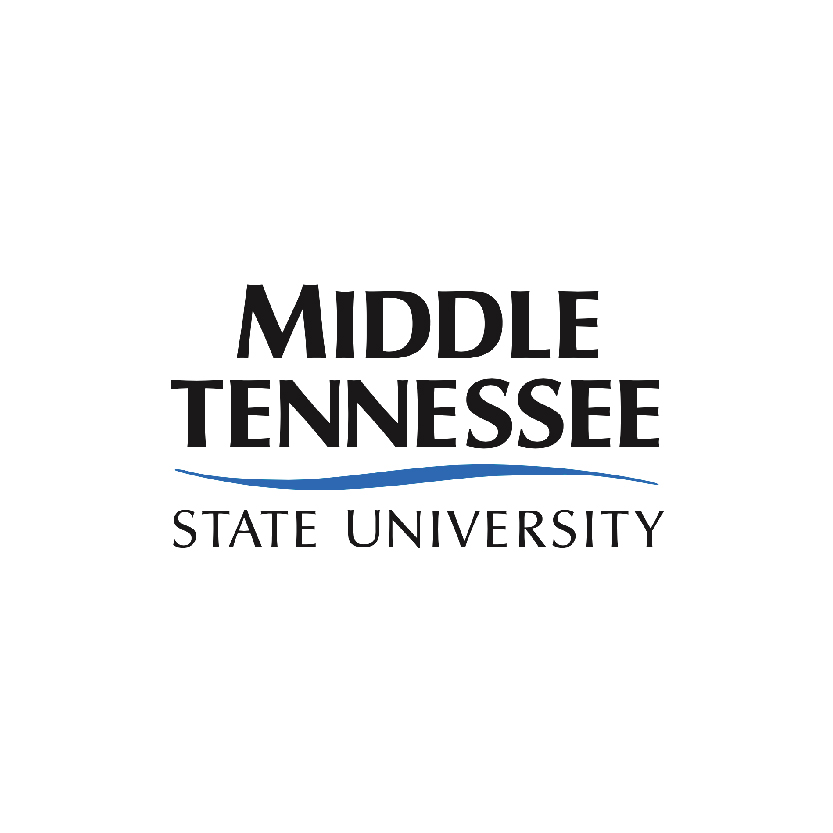 Middle Tennessee State University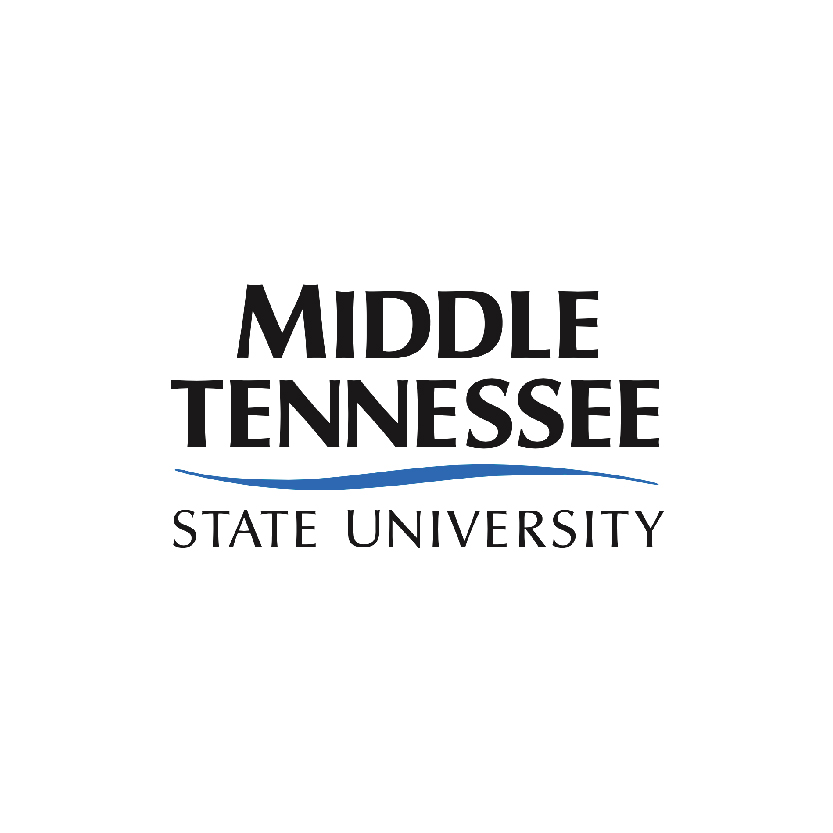 Middle Tennessee State University
Geology/Earth Science -Undergraduate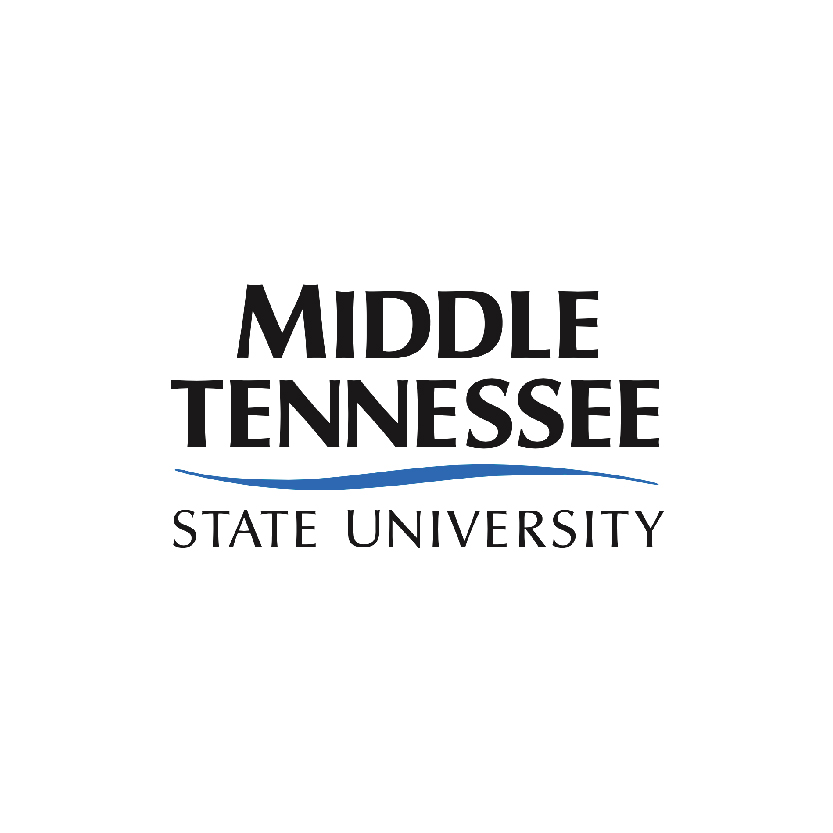 Middle Tennessee State University
German Studies -Undergraduate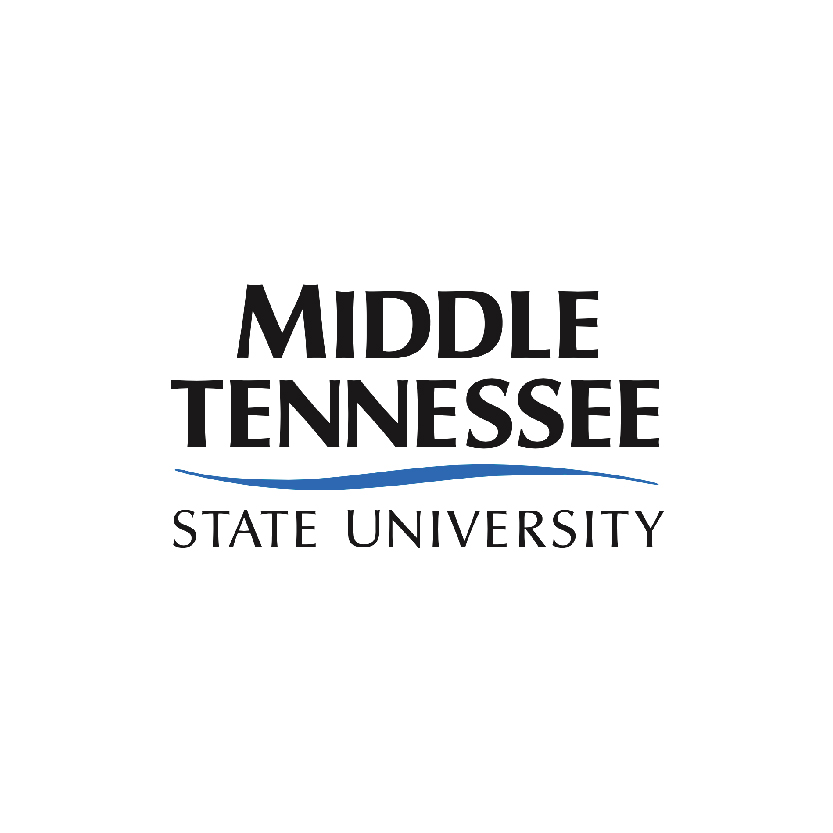 Middle Tennessee State University
Global Studies -Undergraduate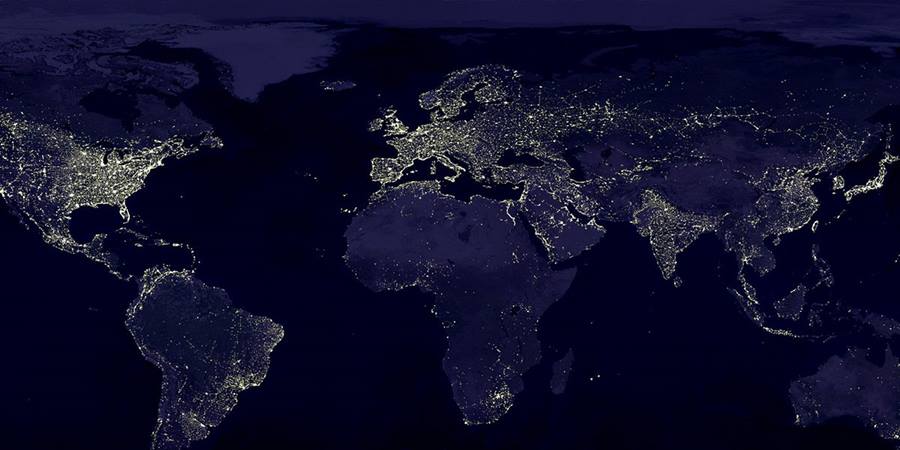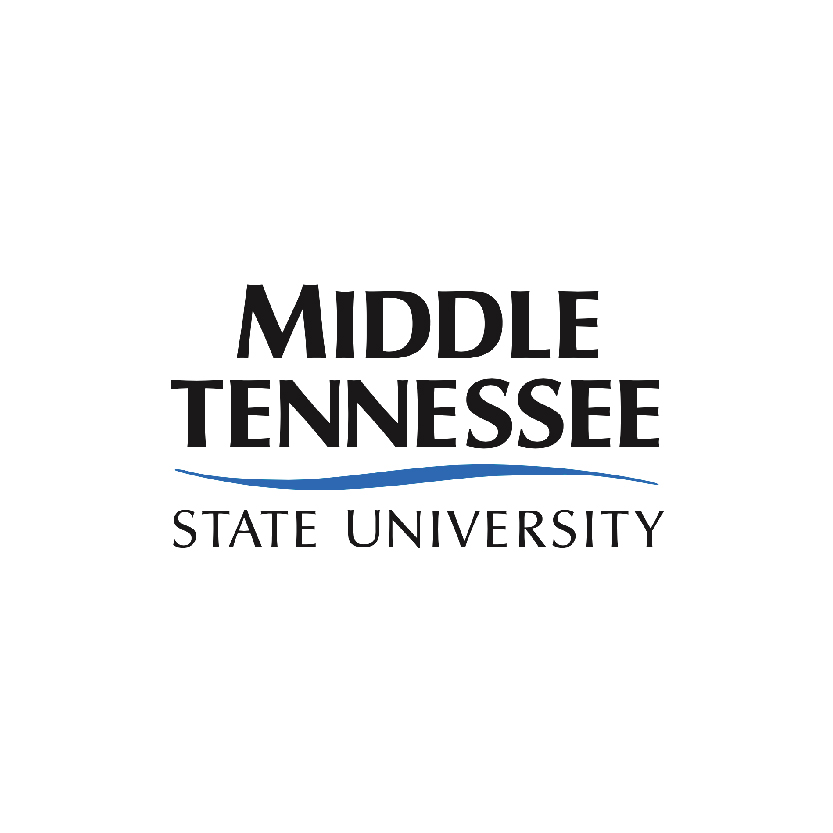 Middle Tennessee State University
Health and Wellness -Undergraduate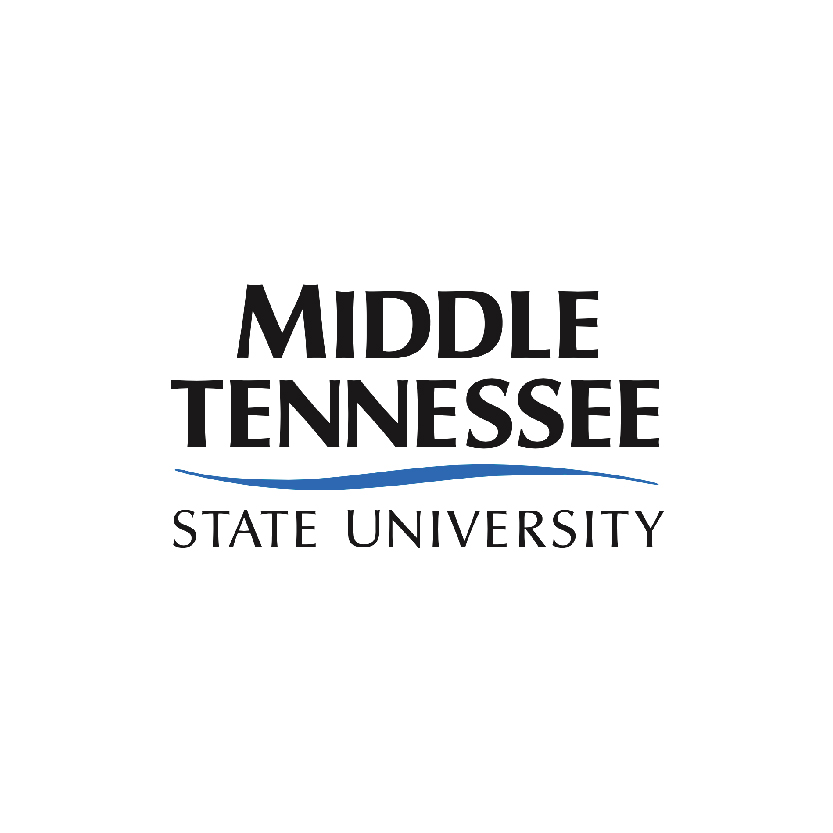 Middle Tennessee State University
Health/Health Care Administration/Management -Undergraduate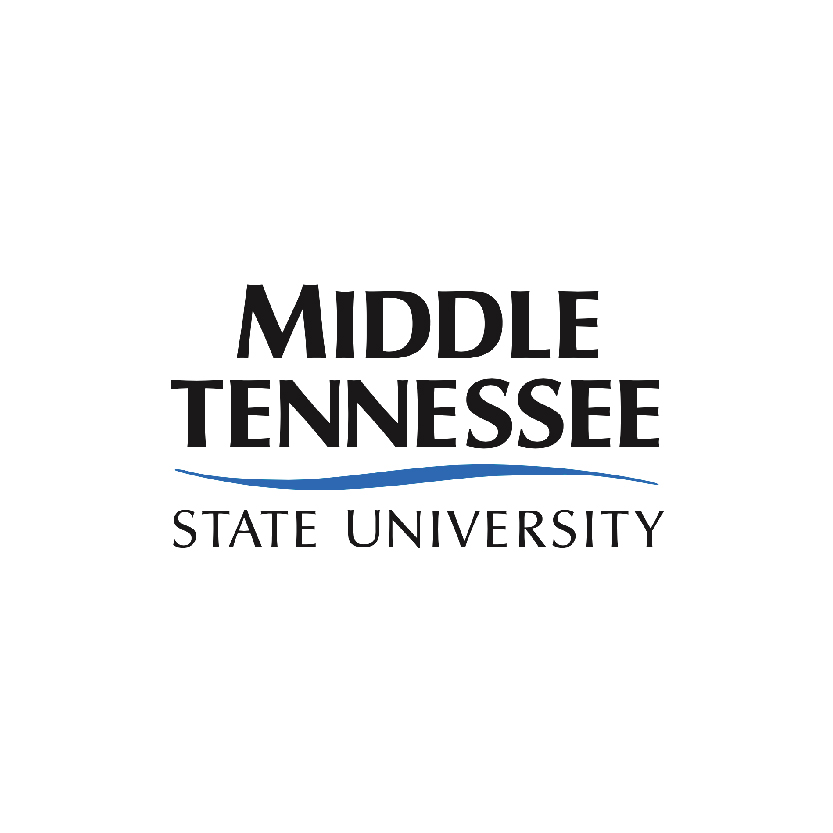 Middle Tennessee State University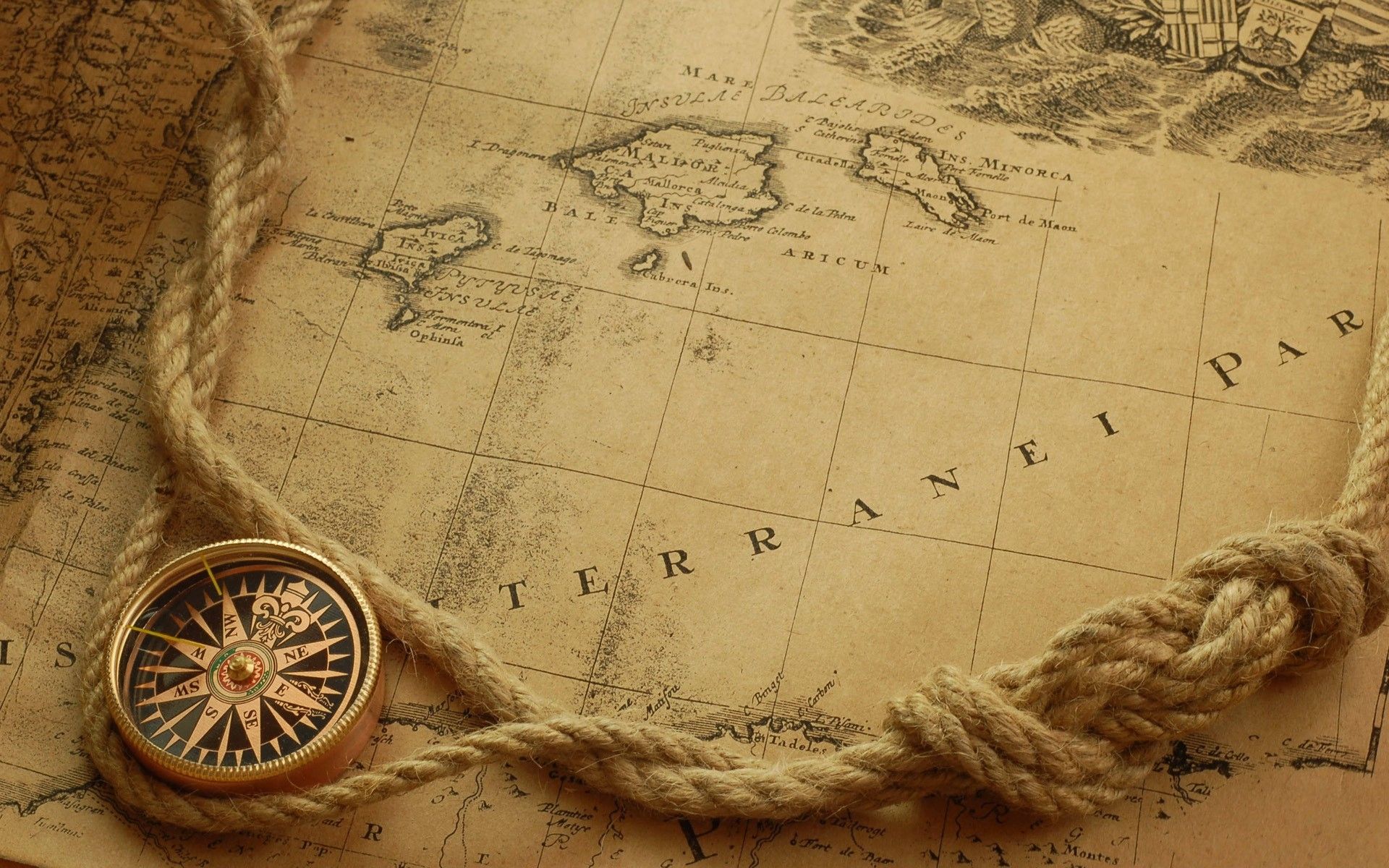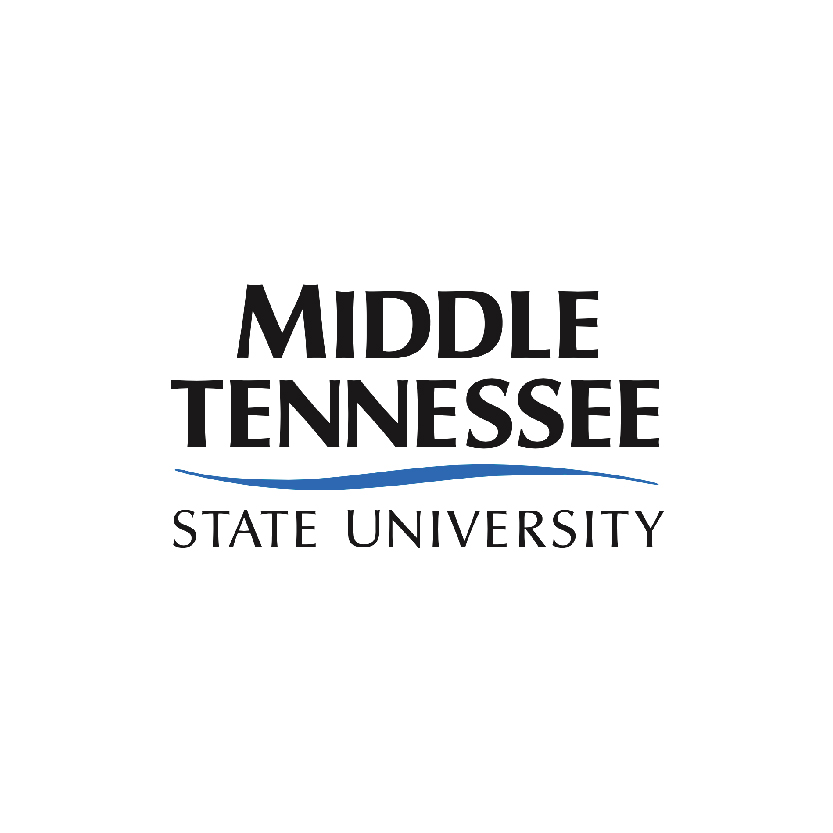 Middle Tennessee State University
Horse Husbandry/Equine Science and Management- -Undergraduate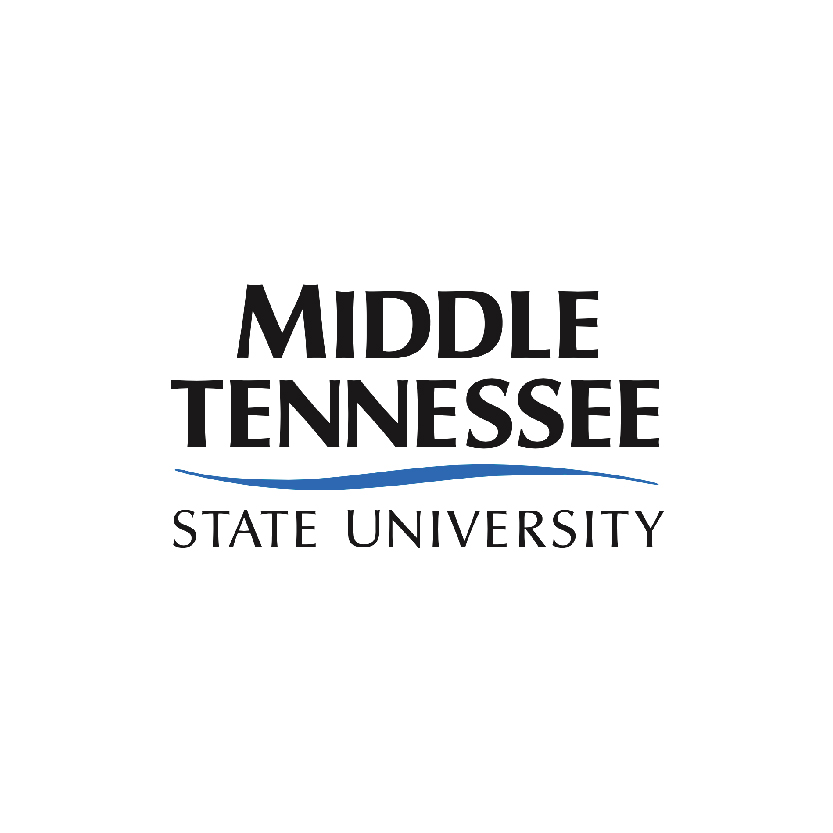 Middle Tennessee State University
Information Technology -Undergraduate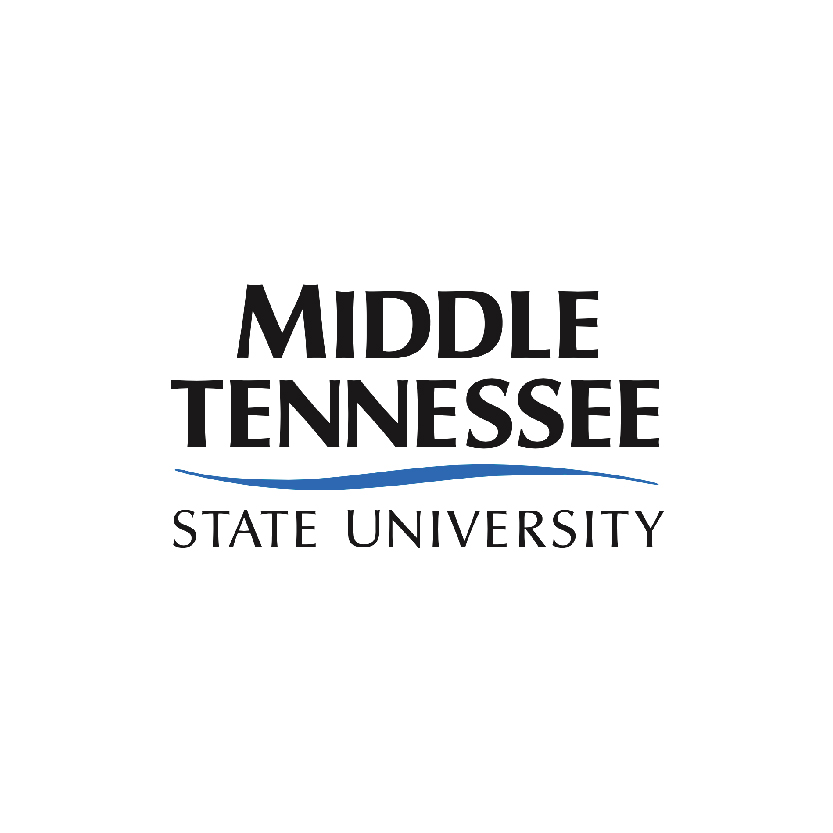 Middle Tennessee State University
Interior Design -Undergraduate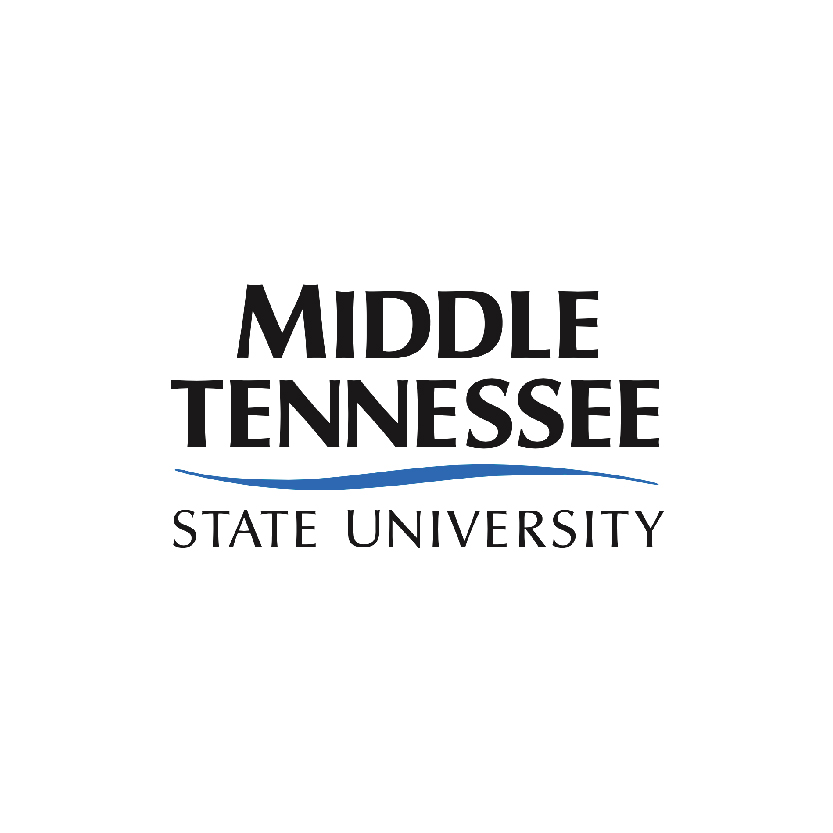 Middle Tennessee State University
International Relations and Affairs -Undergraduate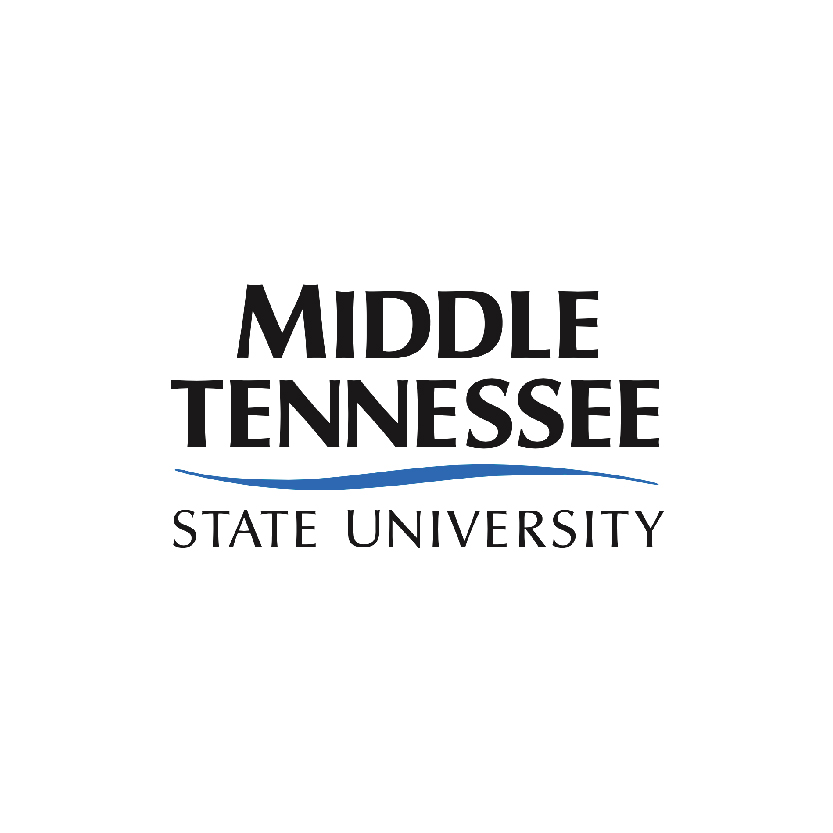 Middle Tennessee State University
Japanese Studies -Undergraduate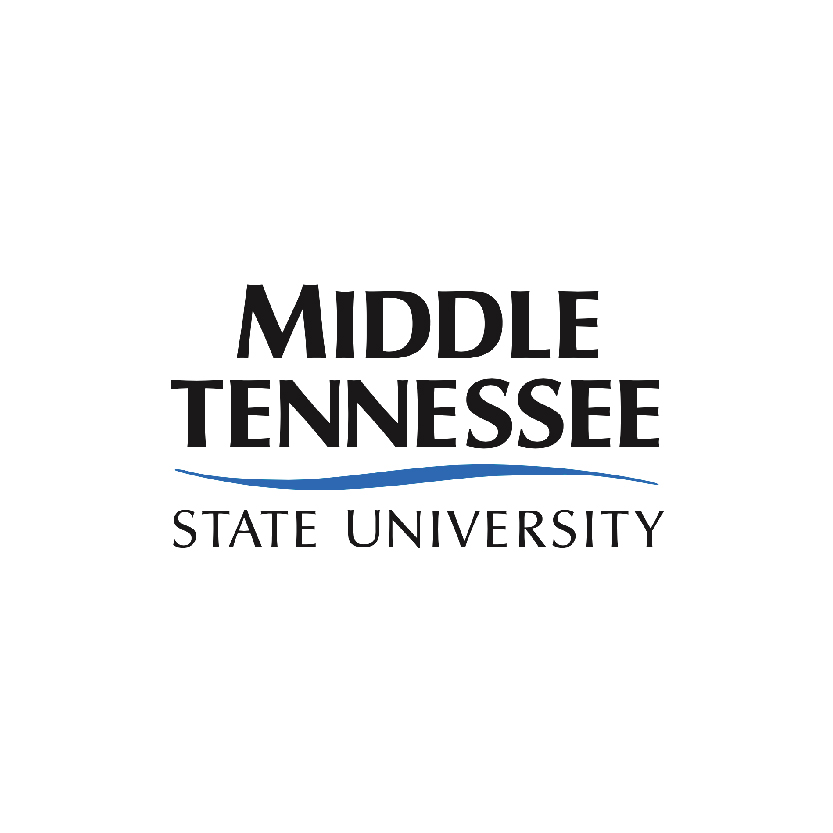 Middle Tennessee State University
Junior High/Intermediate/Middle School Education and Teaching -Undergraduate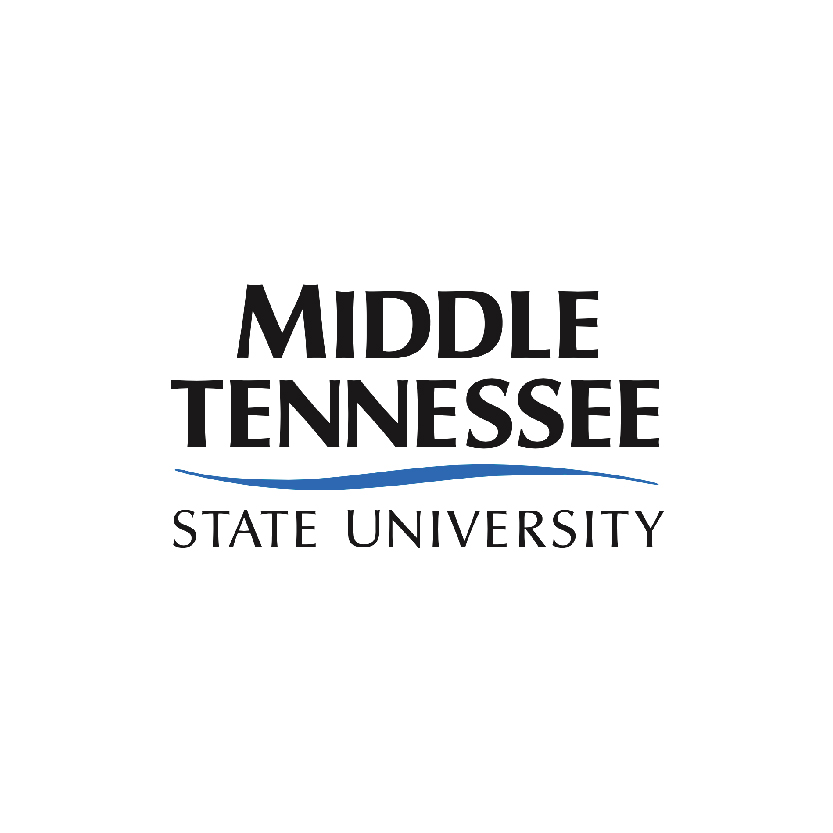 Middle Tennessee State University
Kinesiology and Exercise Science -Undergraduate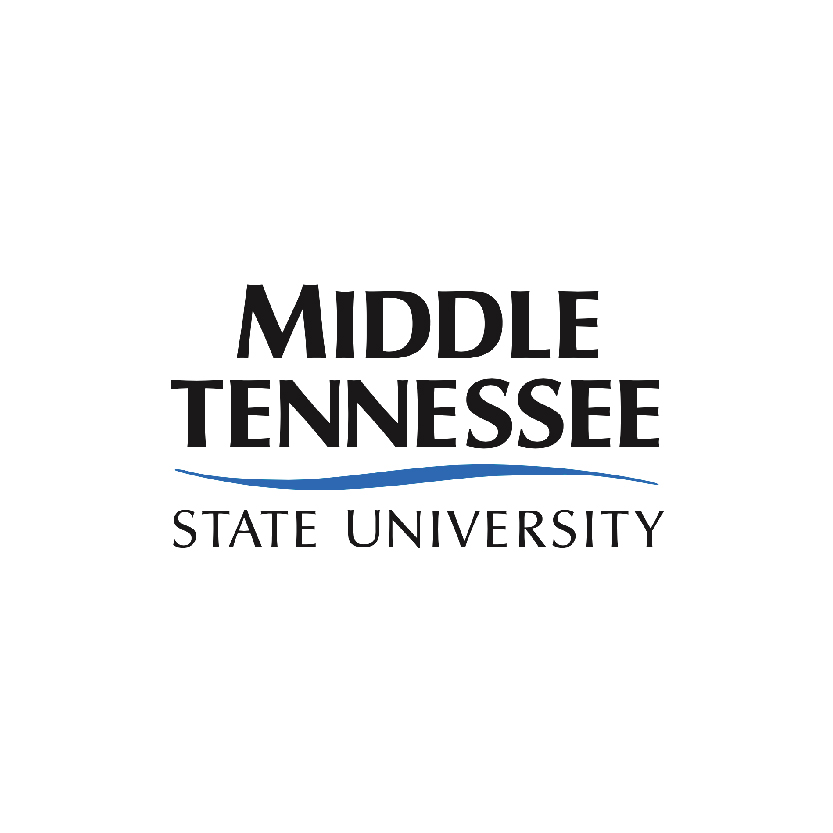 Middle Tennessee State University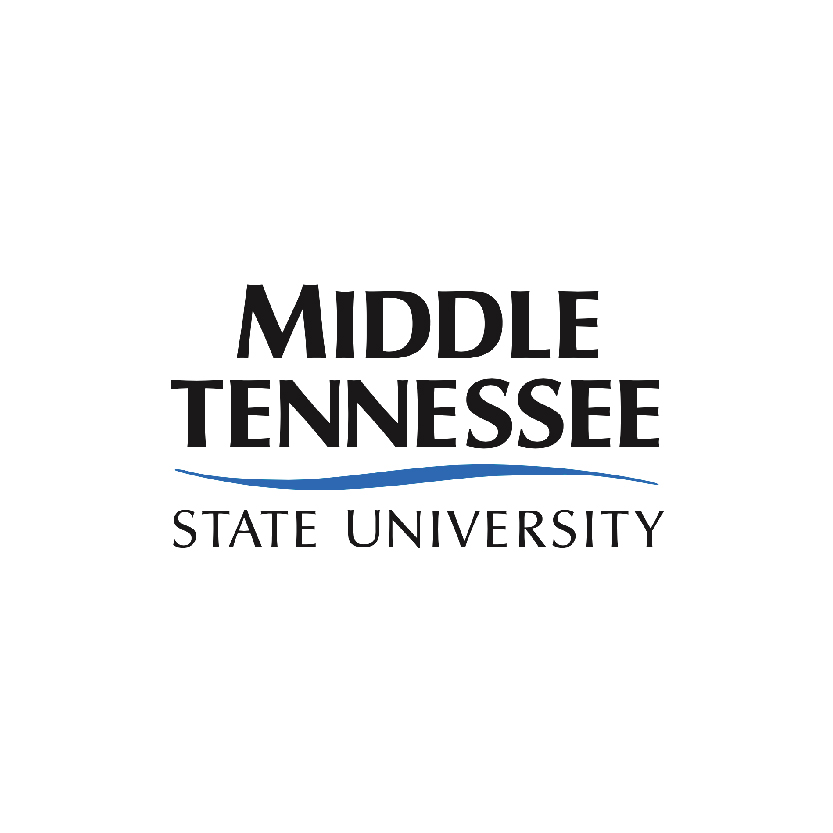 Middle Tennessee State University
Mathematics -Undergraduate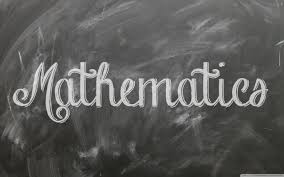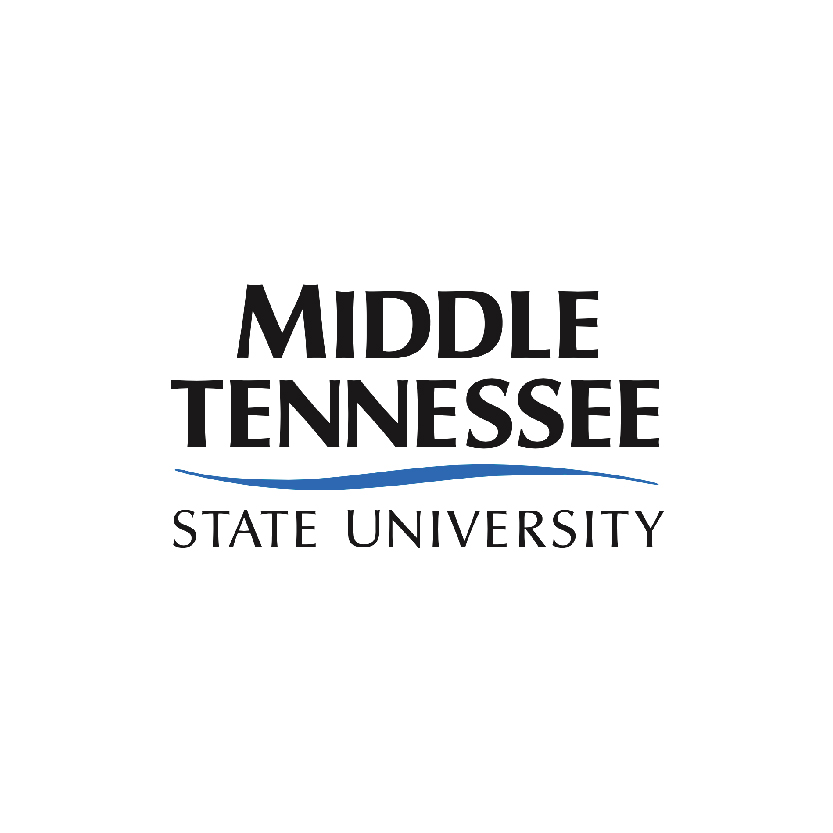 Middle Tennessee State University
Mechatronics, Robotics, and Automation Engineering -Undergraduate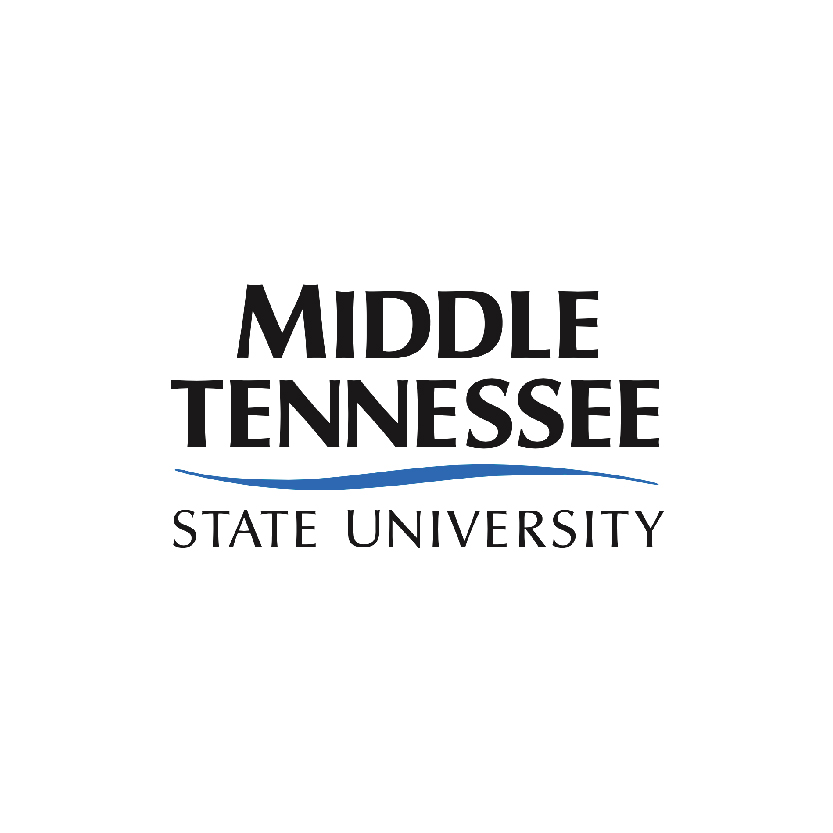 Middle Tennessee State University
Media and Communication Studies -Undergraduate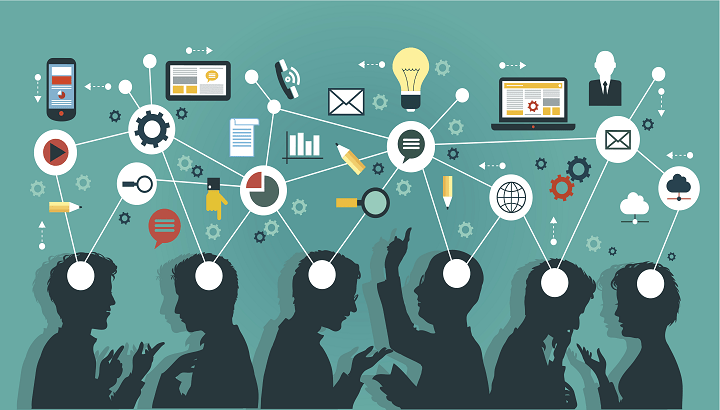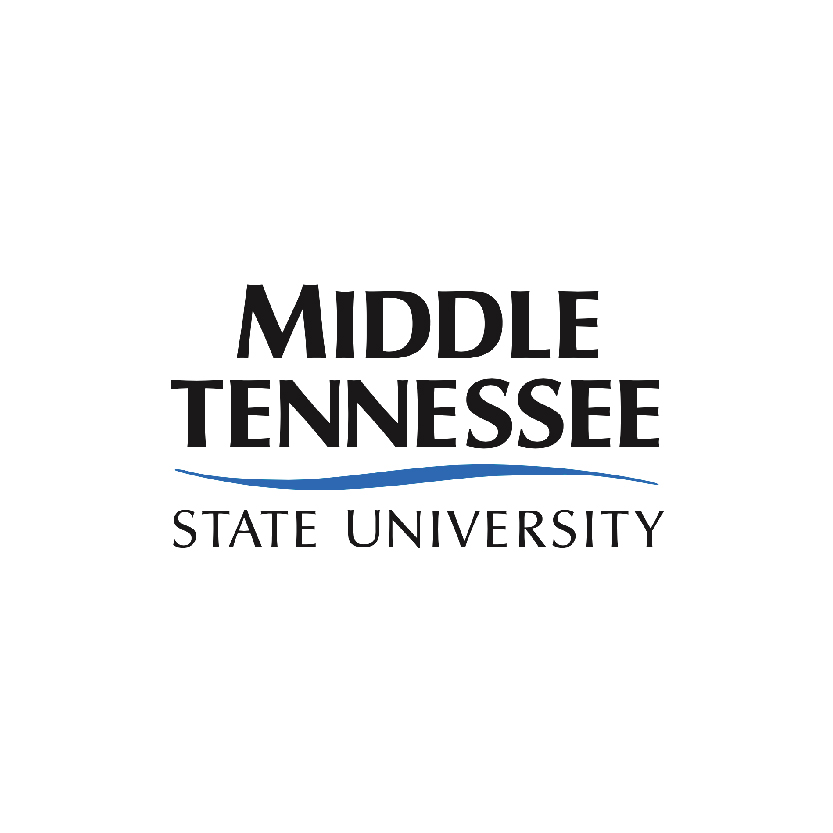 Middle Tennessee State University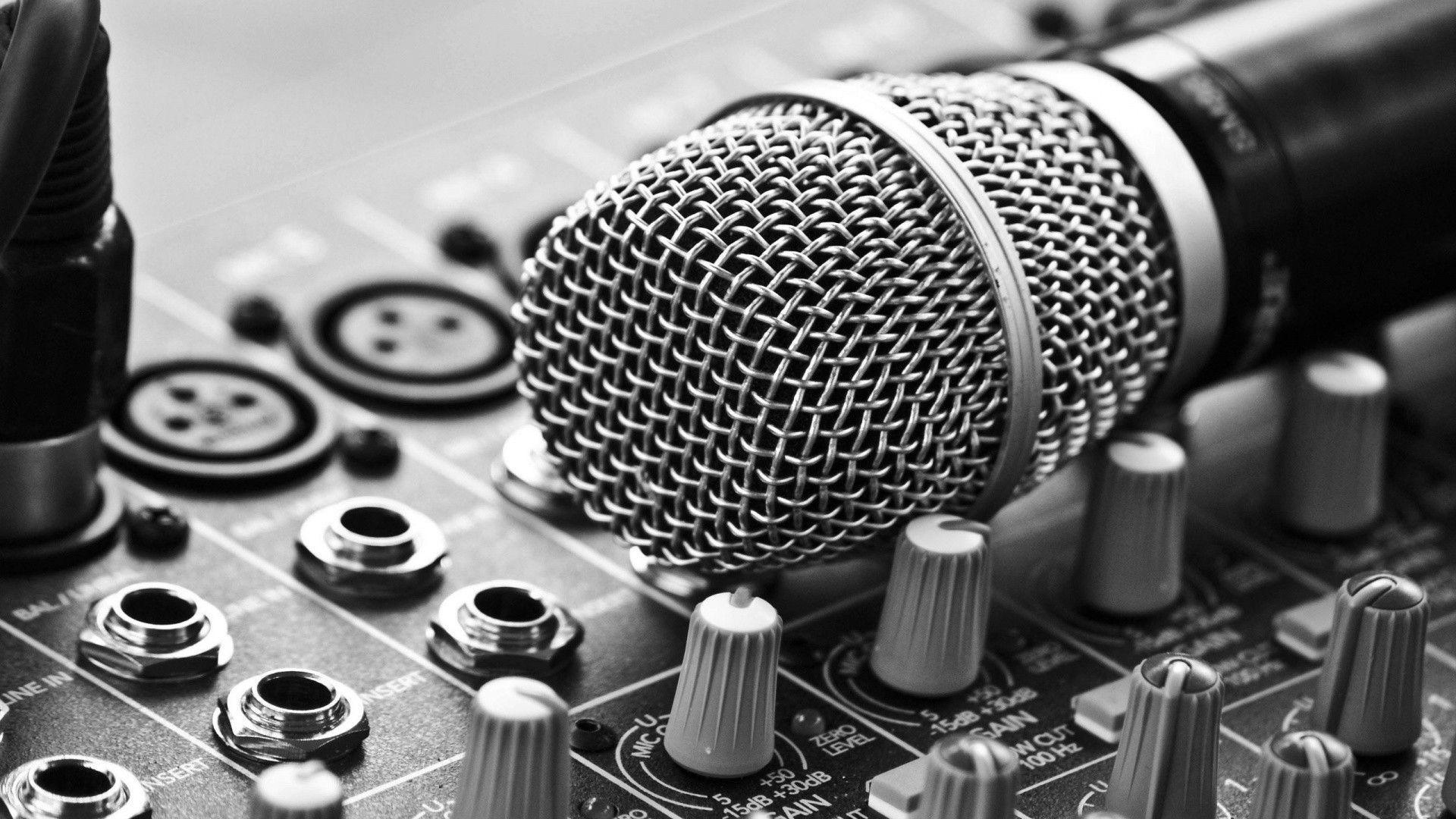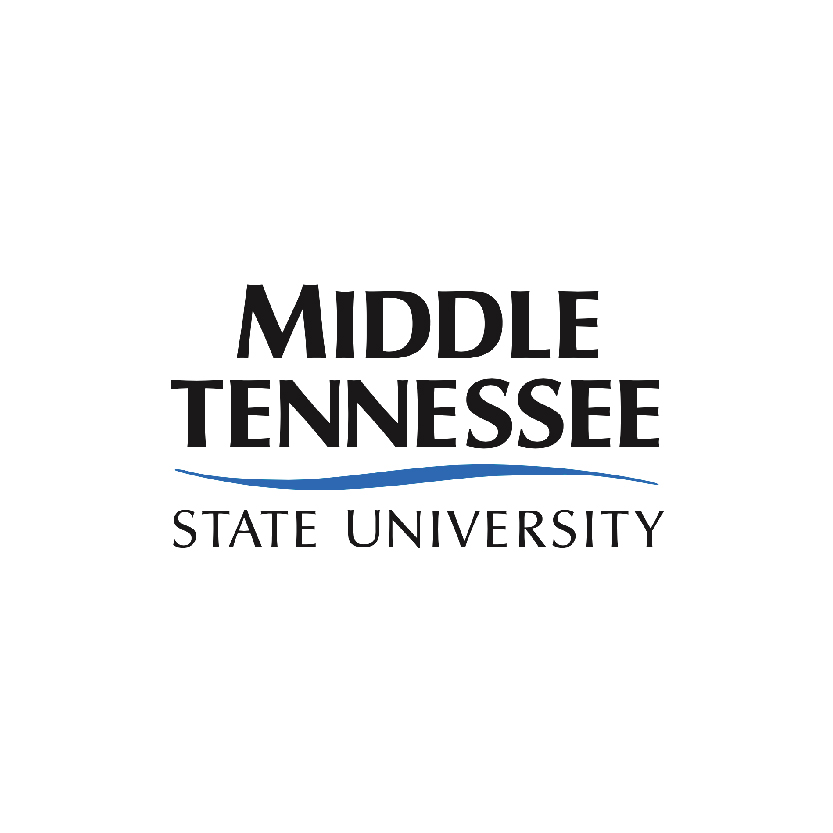 Middle Tennessee State University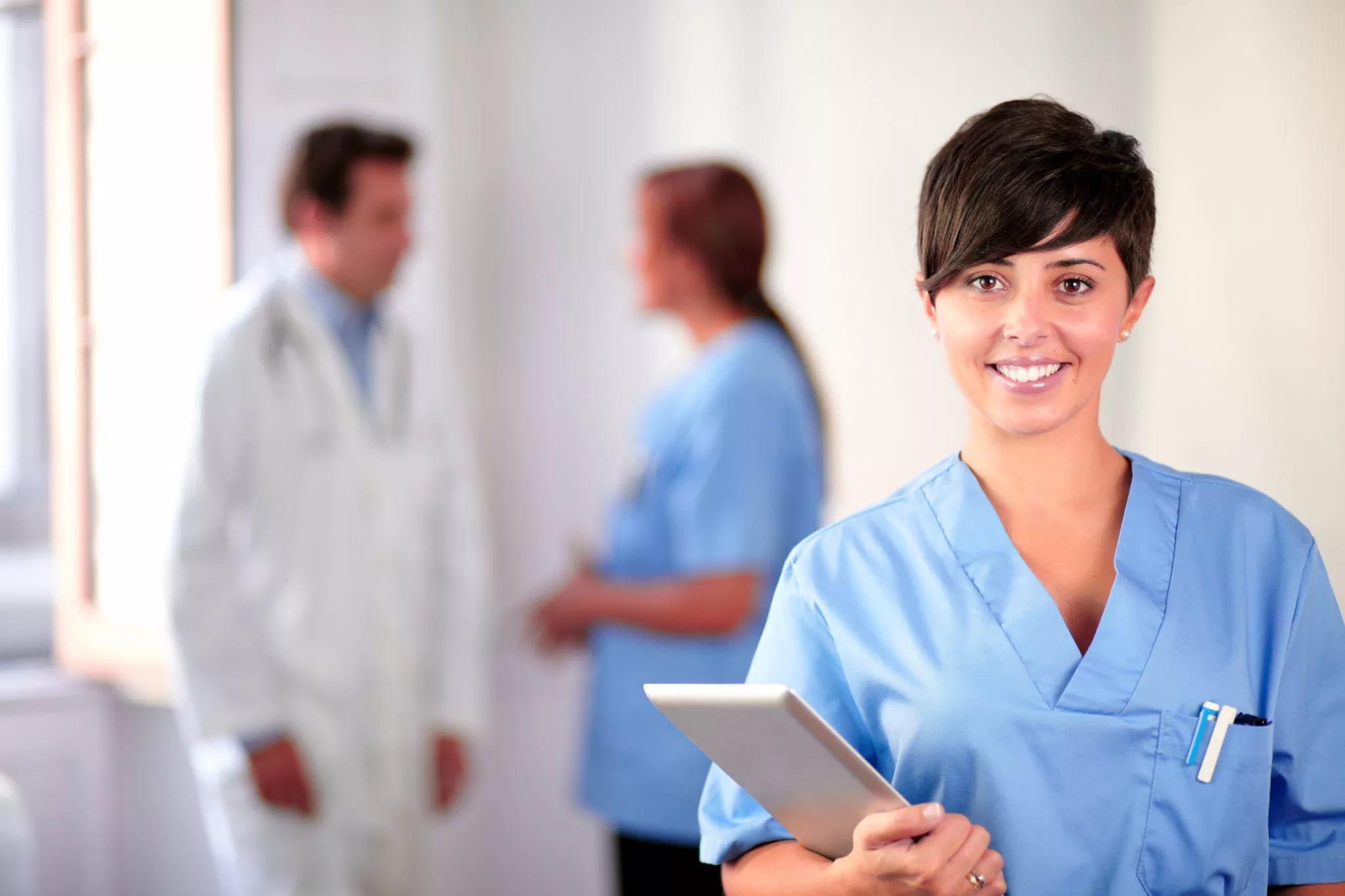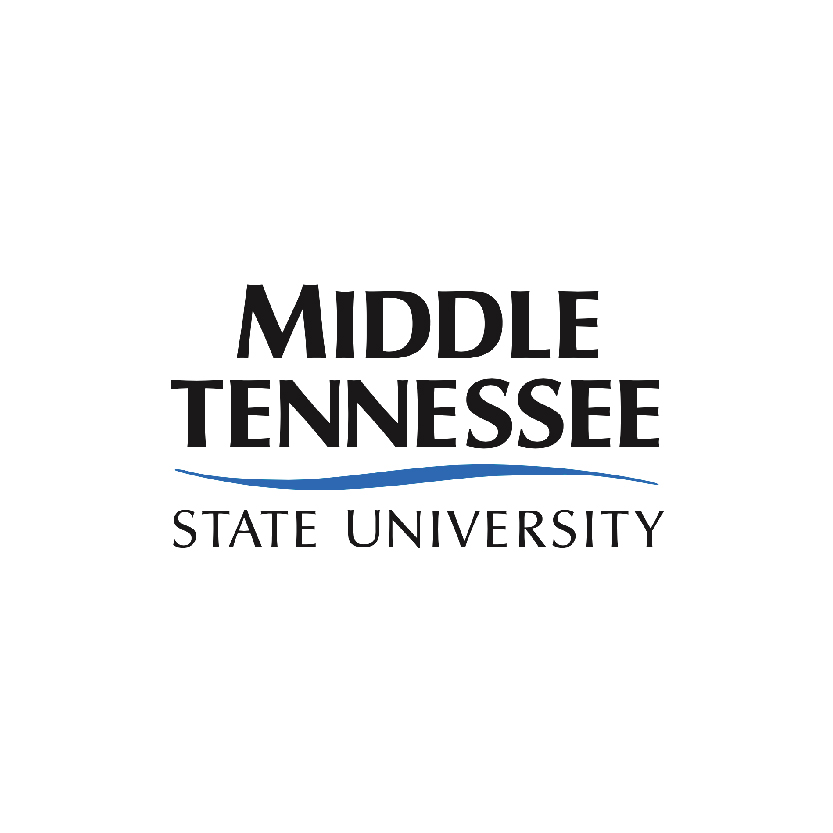 Middle Tennessee State University
Nutrition Sciences -Undergraduate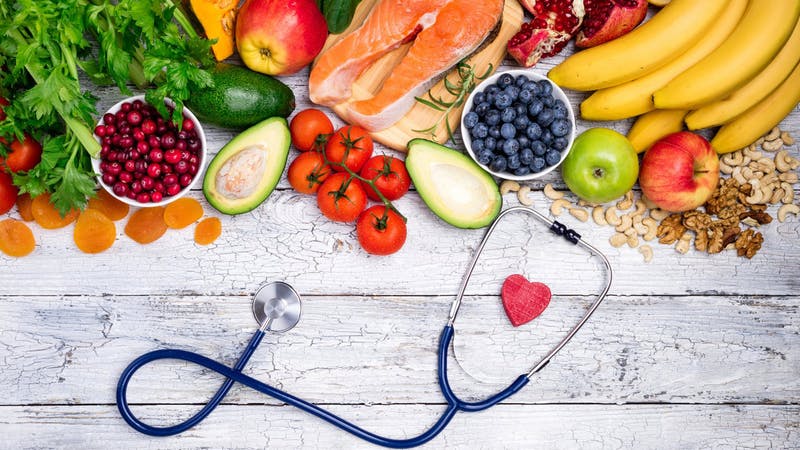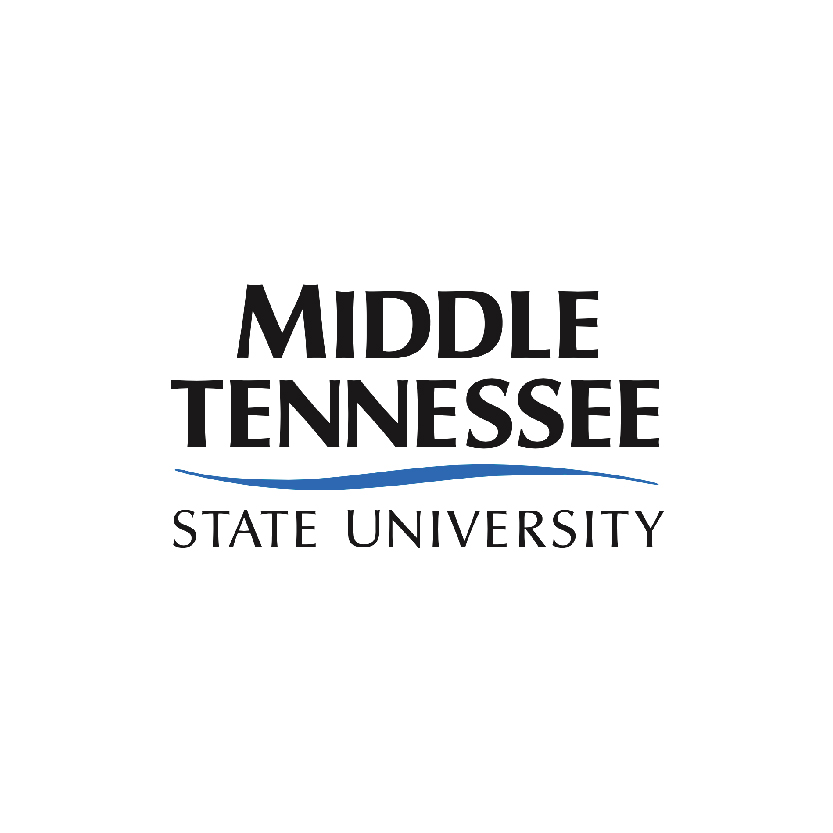 Middle Tennessee State University
Parks, Recreation and Leisure Facilities Management -Undergraduate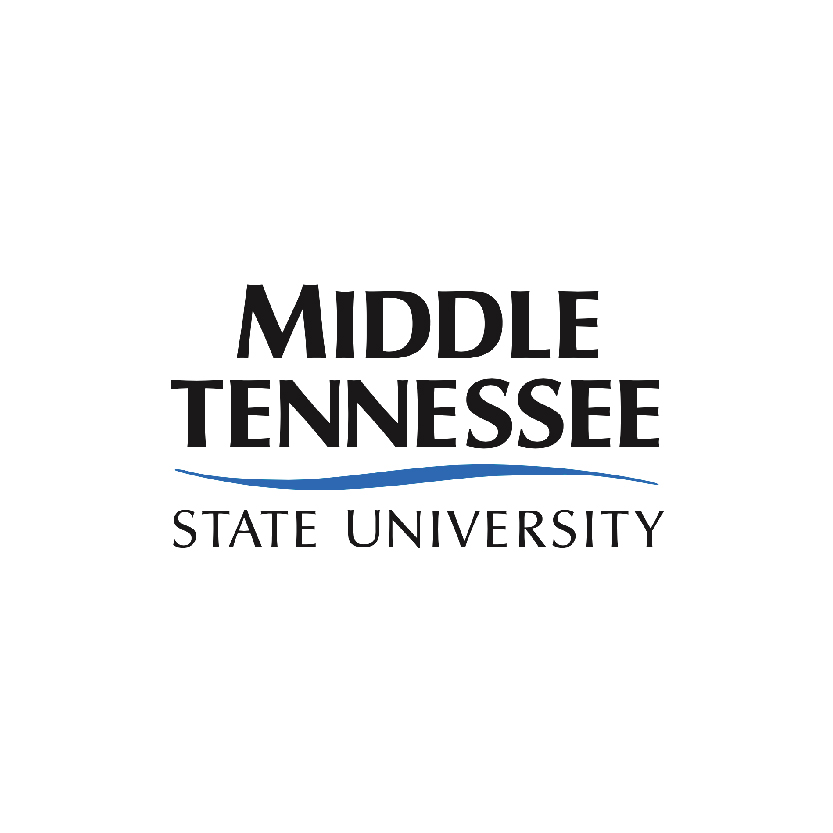 Middle Tennessee State University
Philosophy -Undergraduate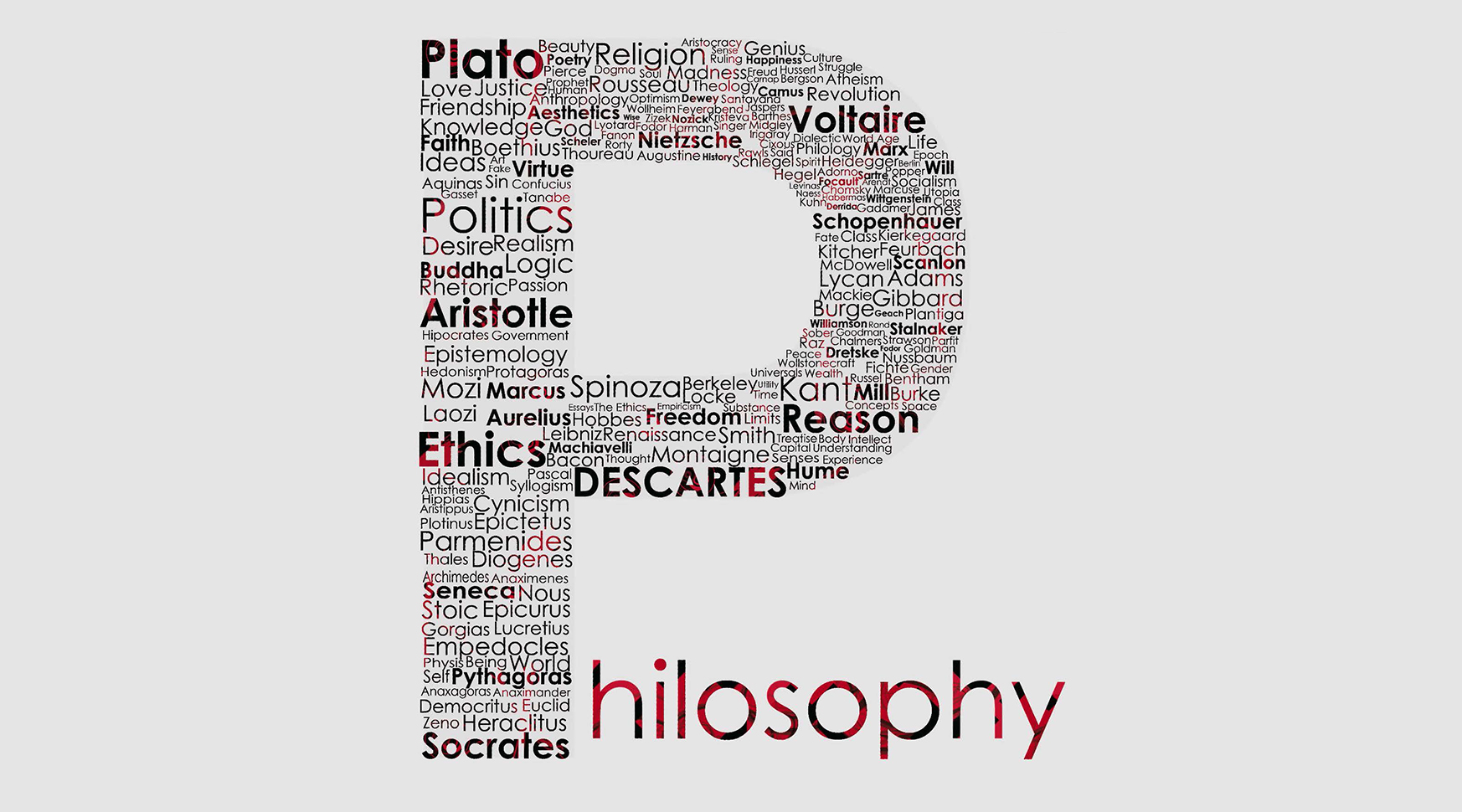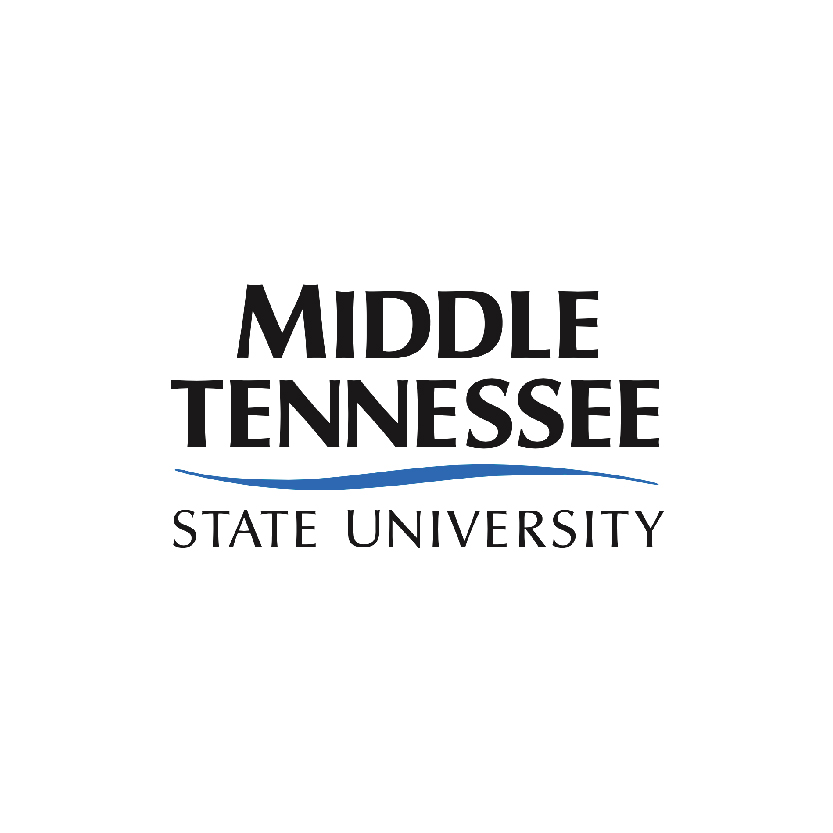 Middle Tennessee State University
Physical Education Teaching and Coaching -Undergraduate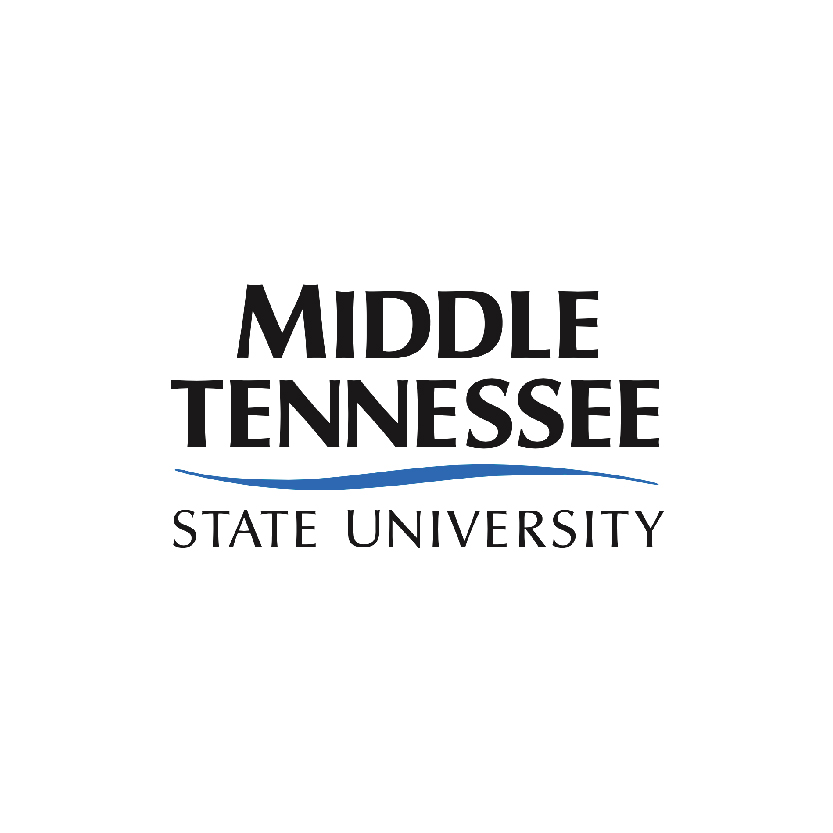 Middle Tennessee State University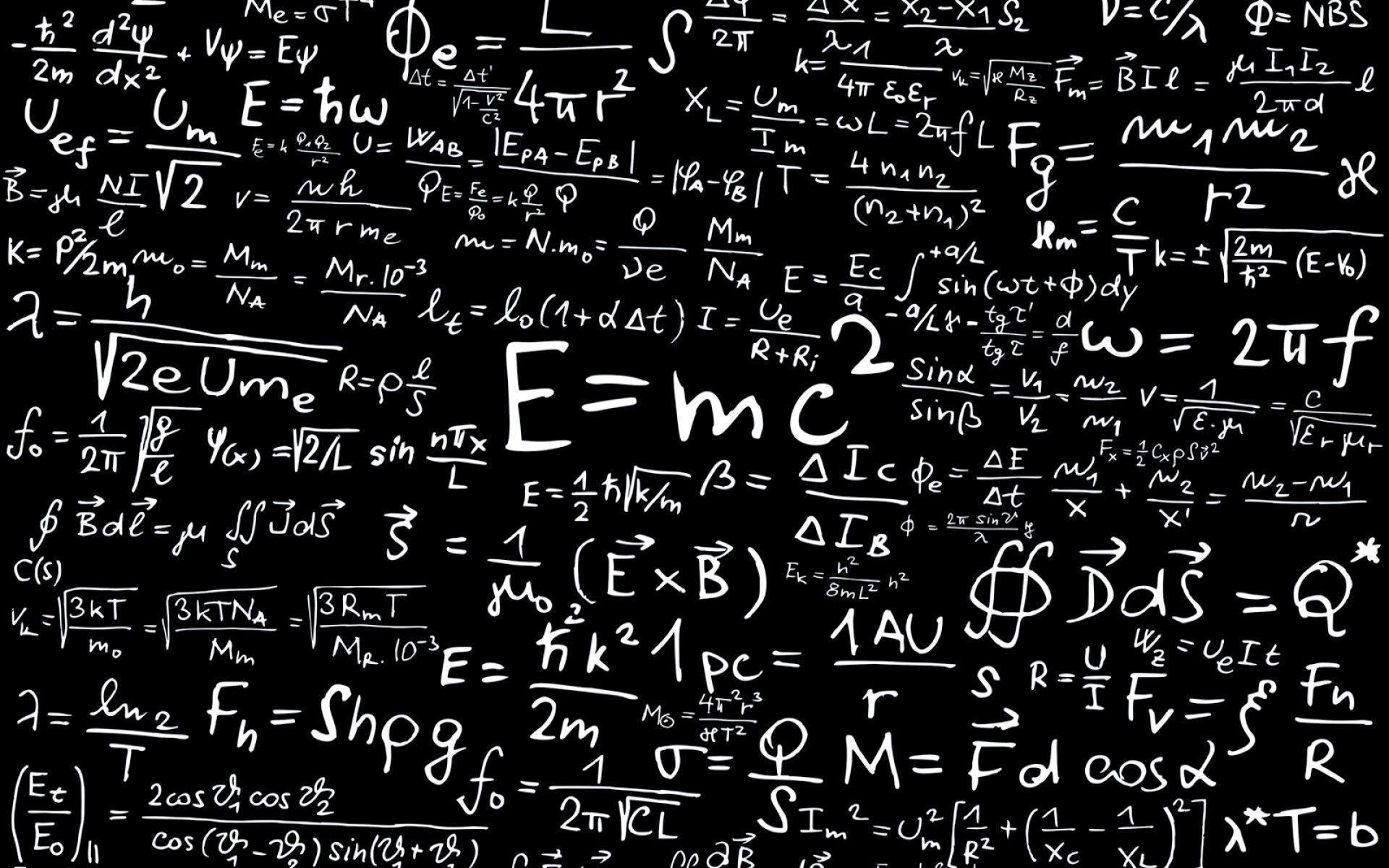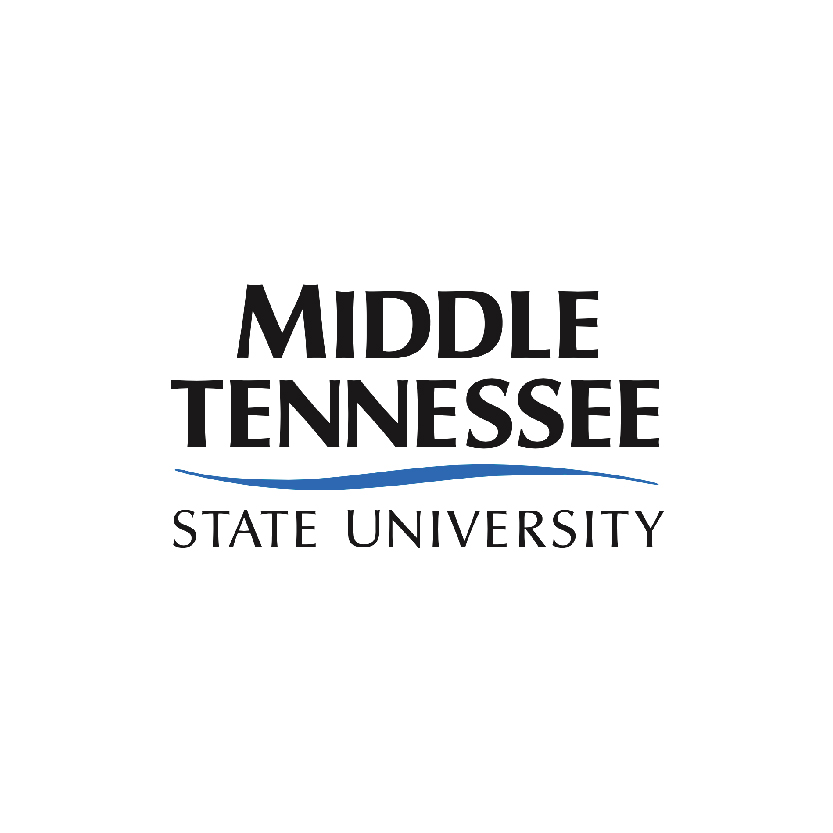 Middle Tennessee State University
Political Science -Undergraduate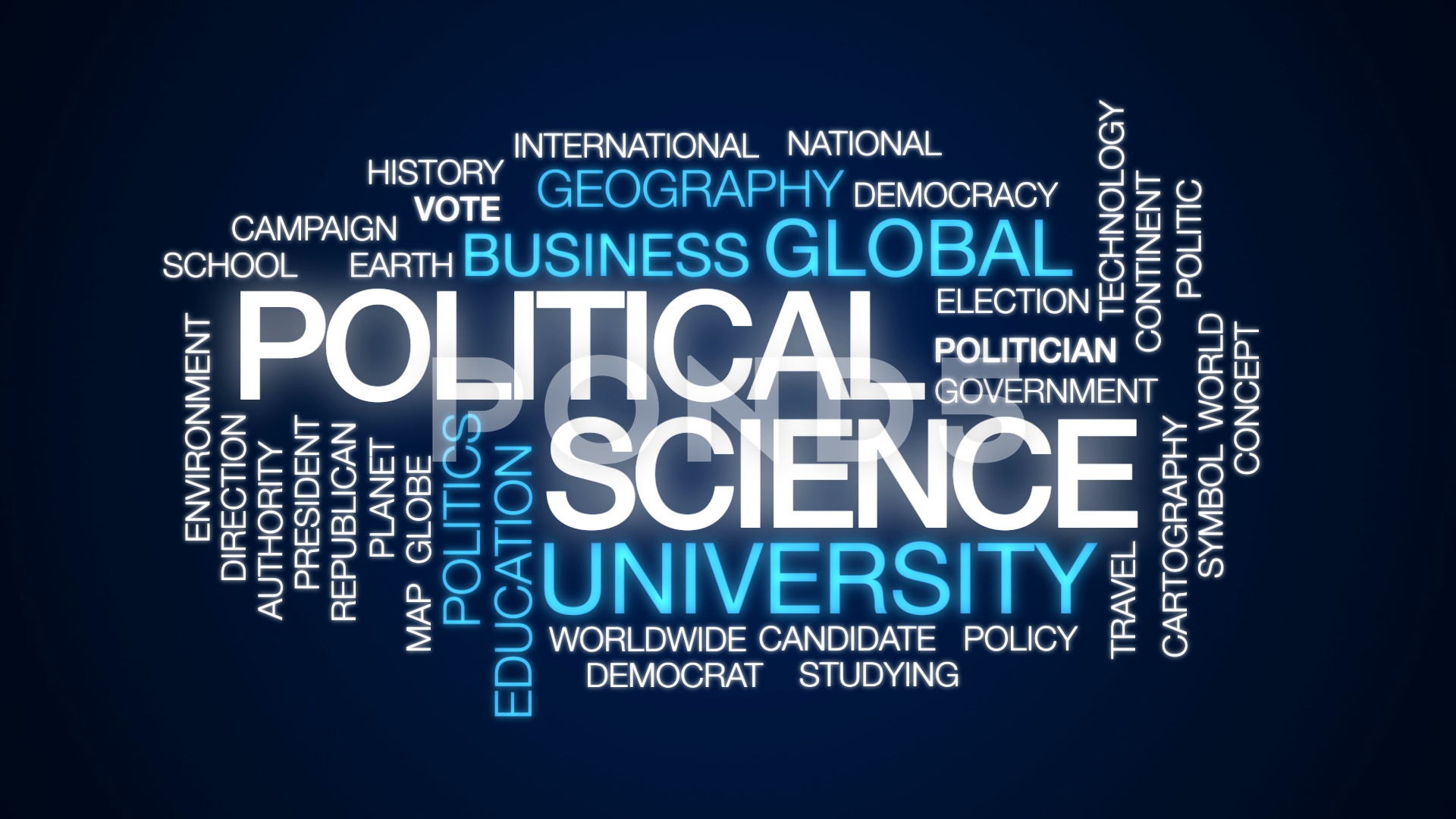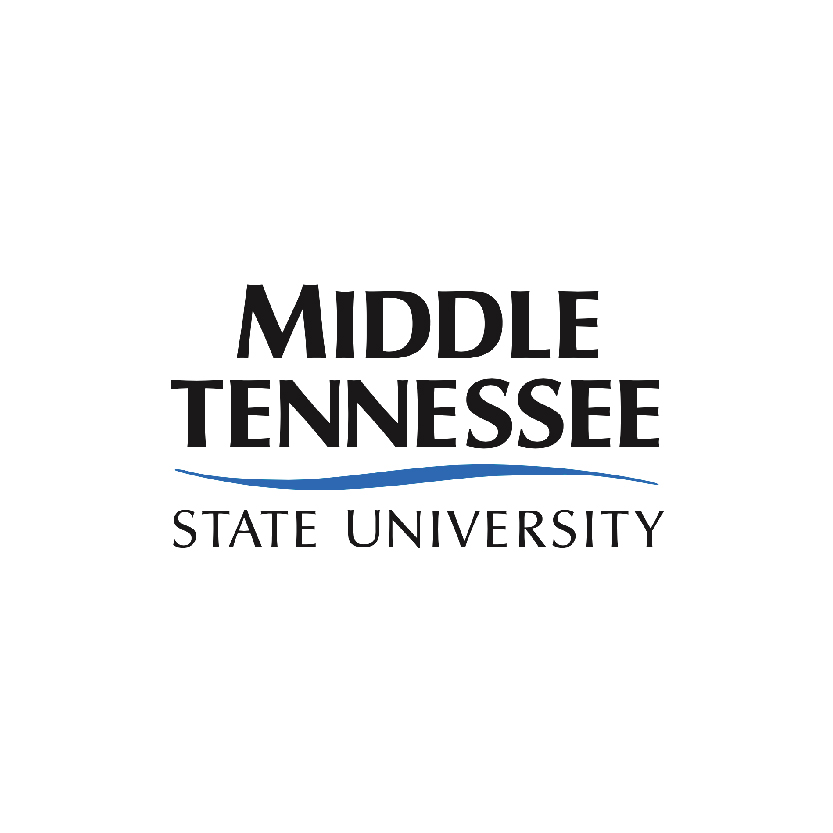 Middle Tennessee State University
Psychology -Undergraduate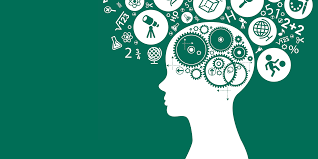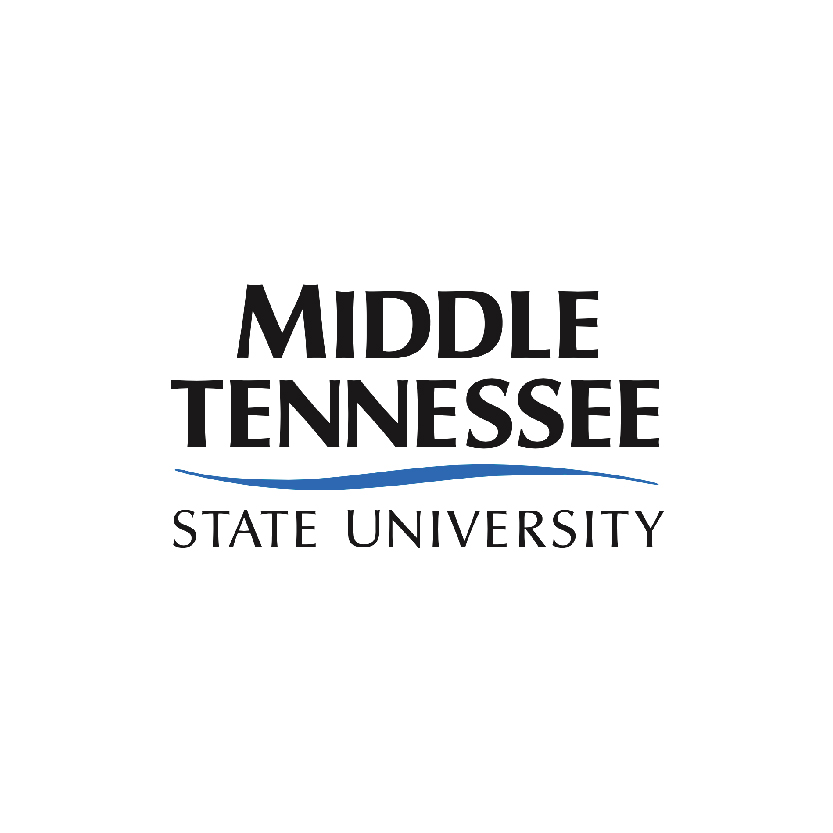 Middle Tennessee State University
Public Administration -Undergraduate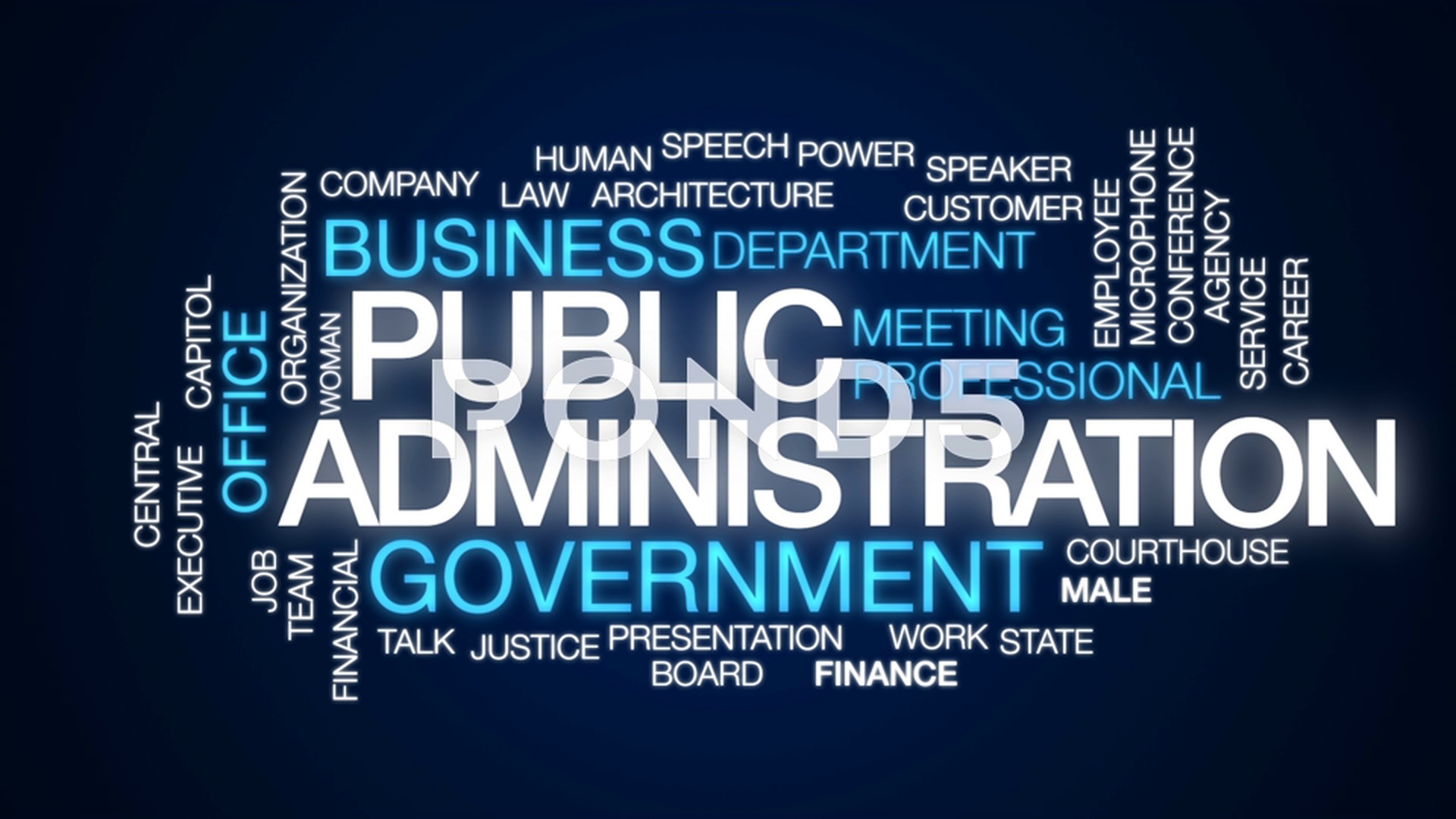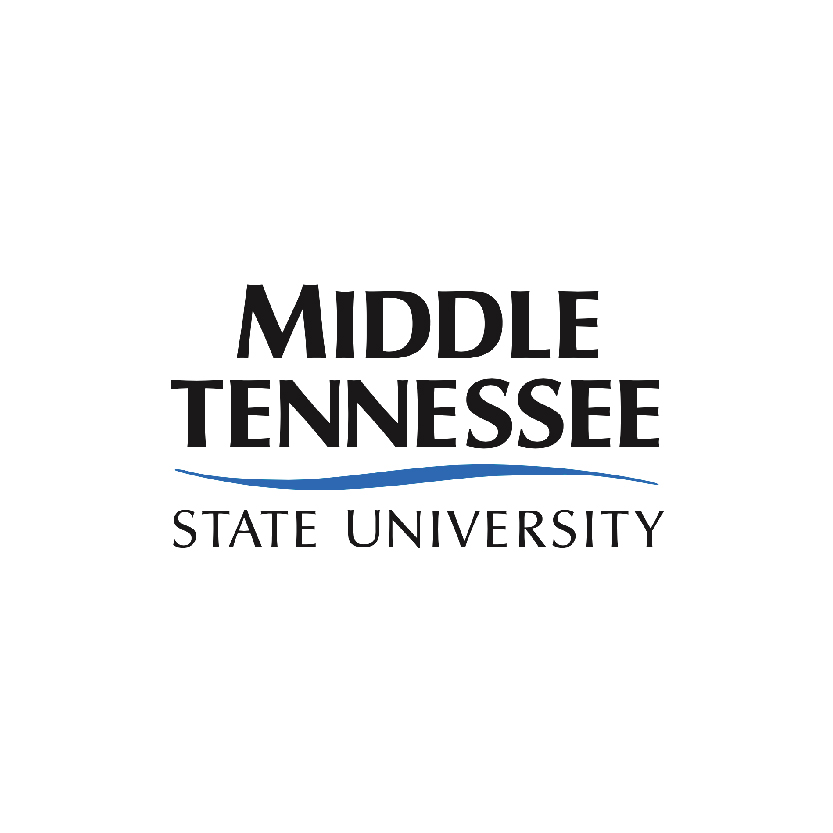 Middle Tennessee State University
Public Health -Undergraduate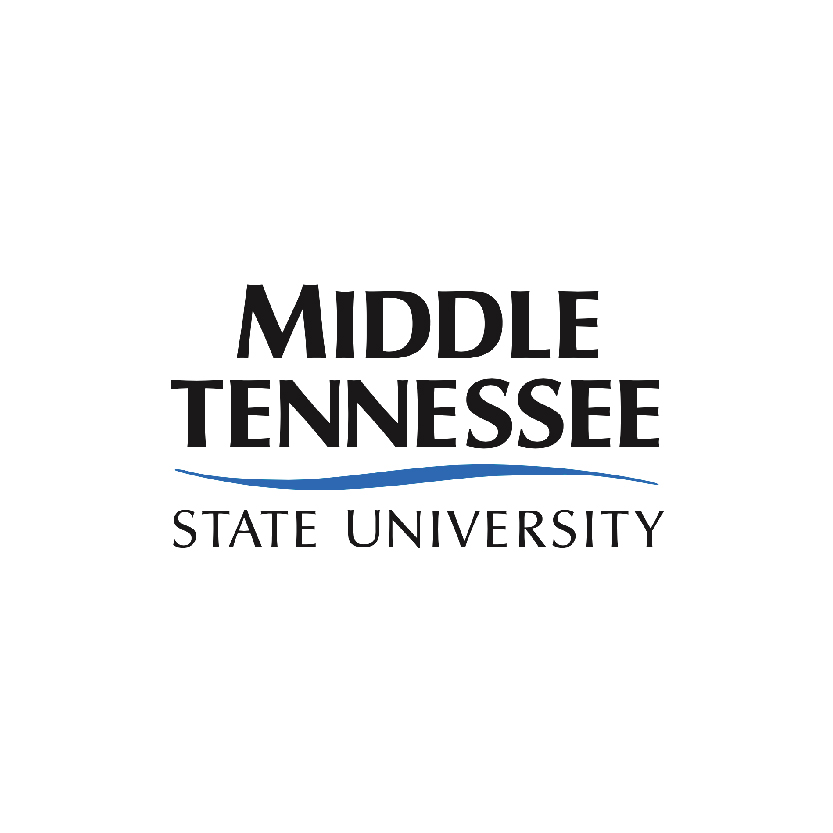 Middle Tennessee State University
Real Estate -Undergraduate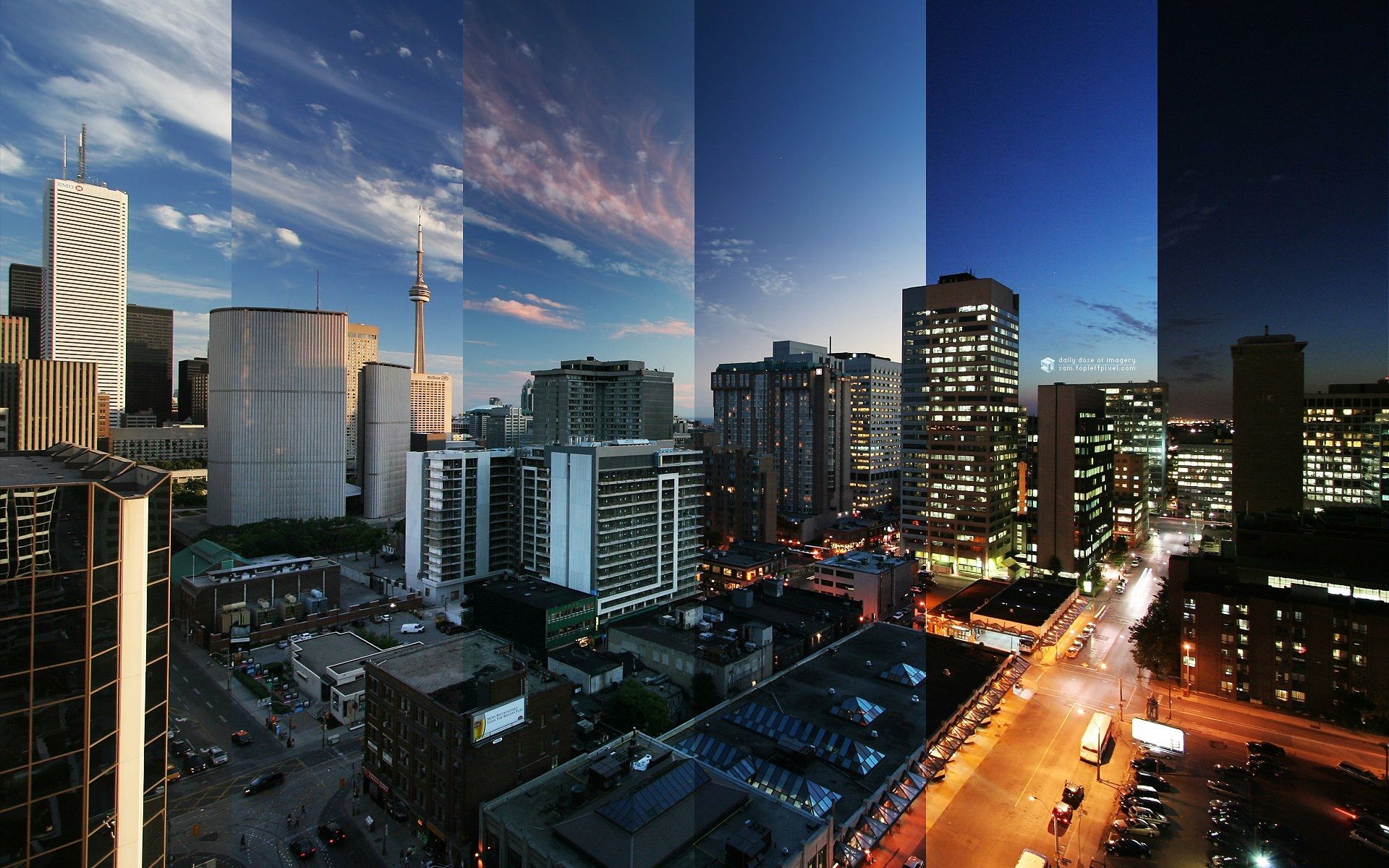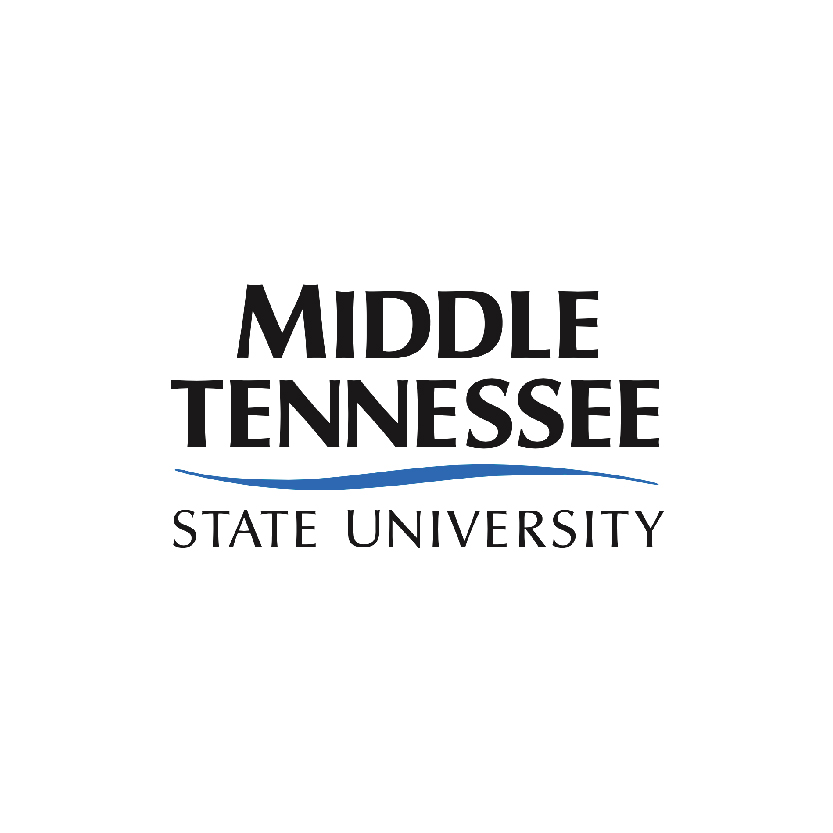 Middle Tennessee State University
Religion/Religious Studies -Undergraduate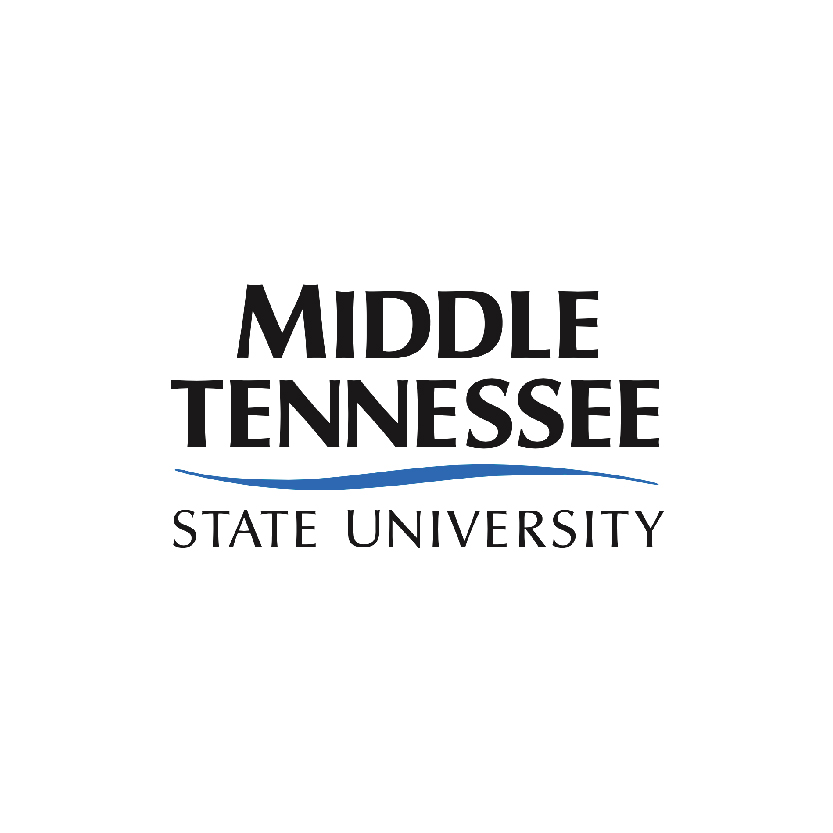 Middle Tennessee State University
Social Work -Undergraduate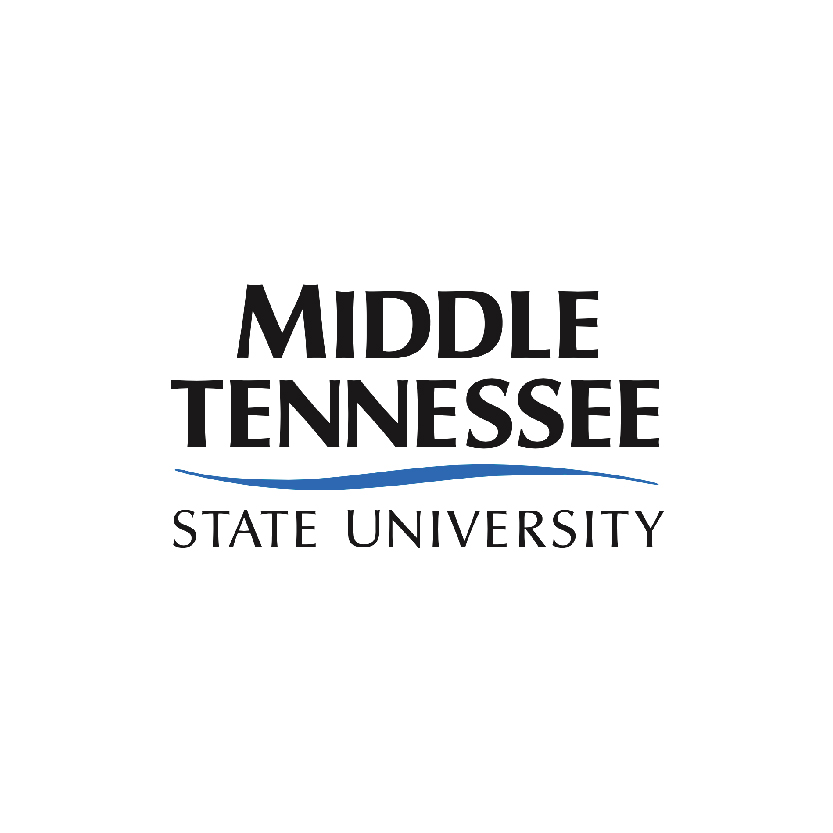 Middle Tennessee State University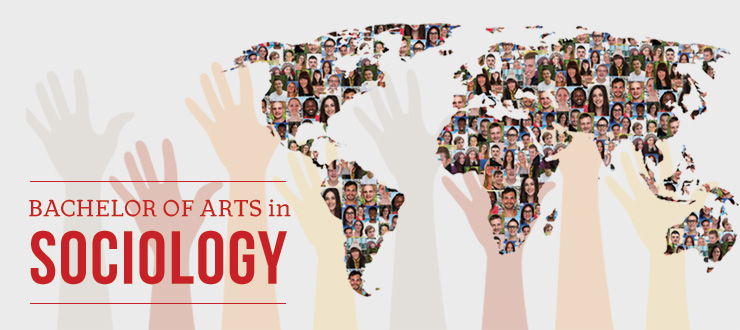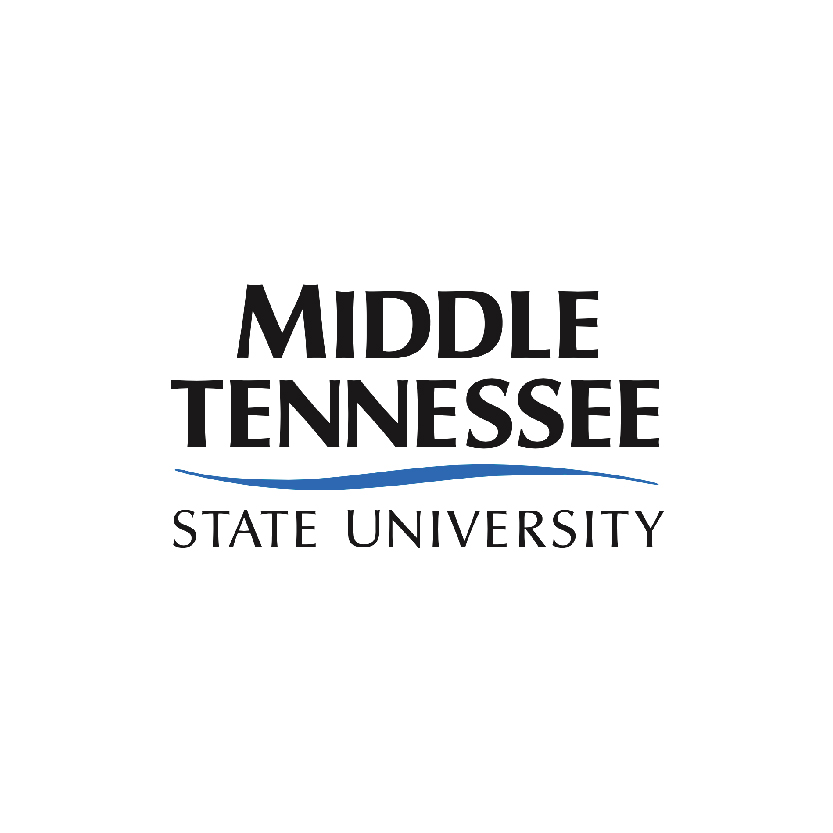 Middle Tennessee State University
Soil Science and Agronomy - -Undergraduate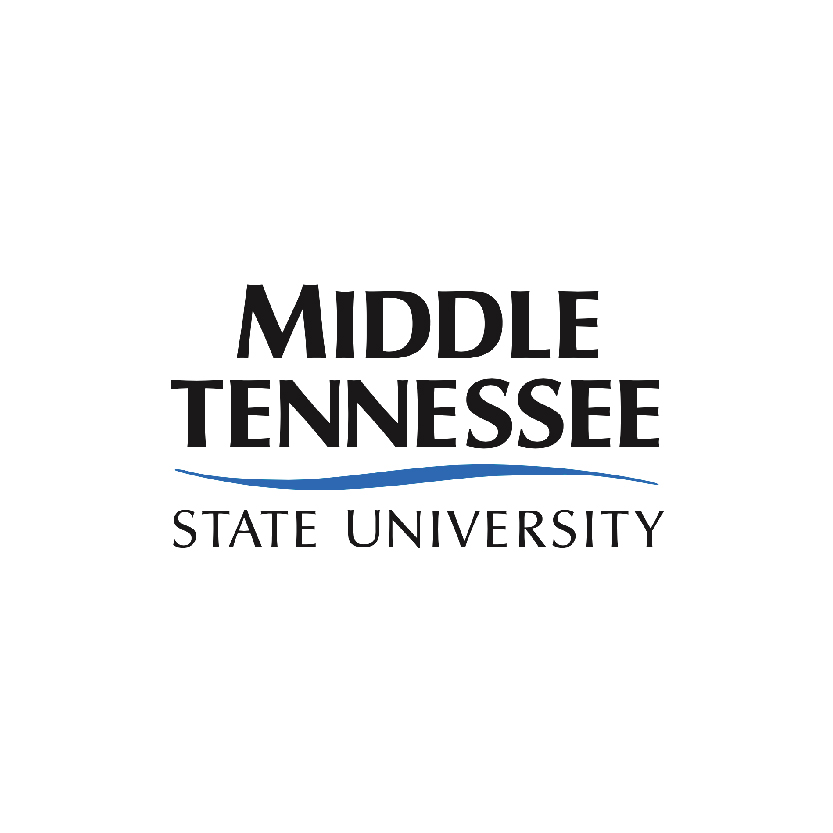 Middle Tennessee State University
Spanish and Iberian Studies -Undergraduate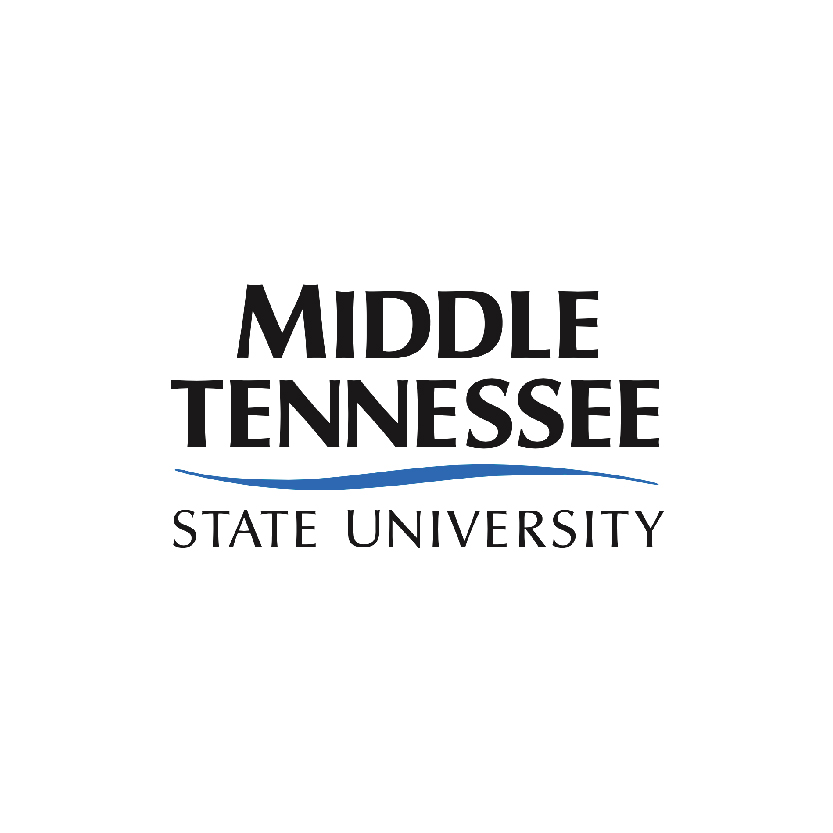 Middle Tennessee State University
Special Education and Teaching -Undergraduate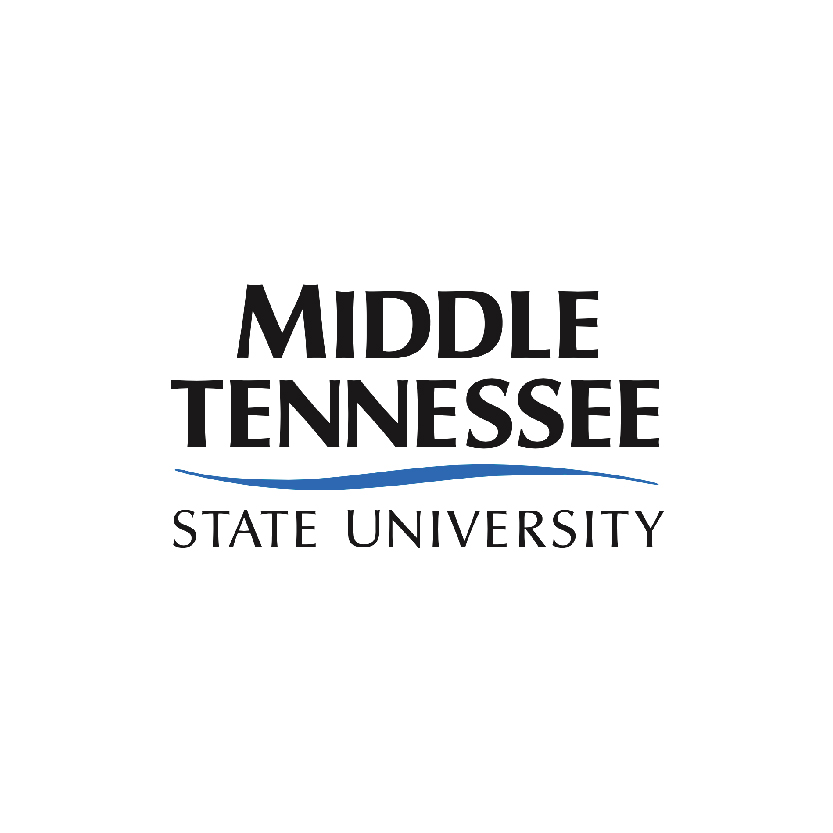 Middle Tennessee State University
Speech-Language Pathology Assistant -Undergraduate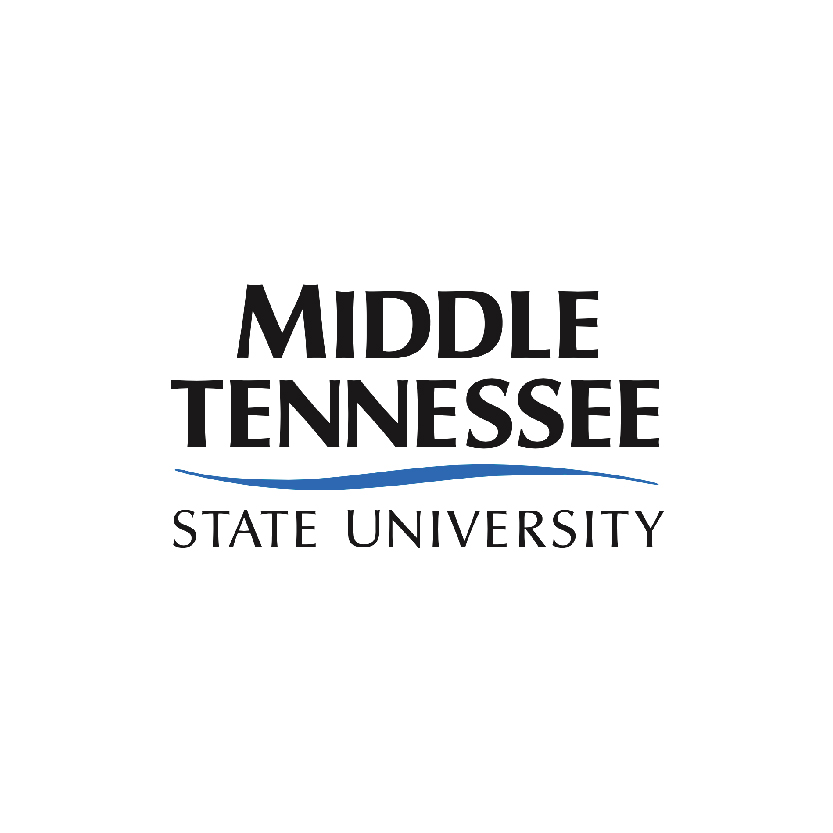 Middle Tennessee State University
Sustainability Studies- -Undergraduate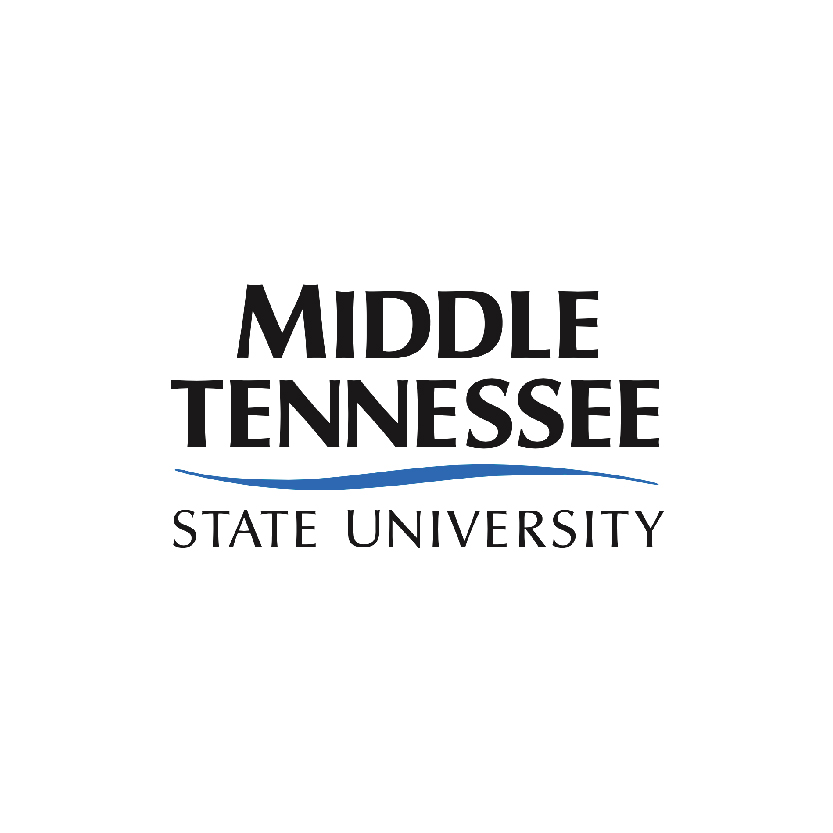 Middle Tennessee State University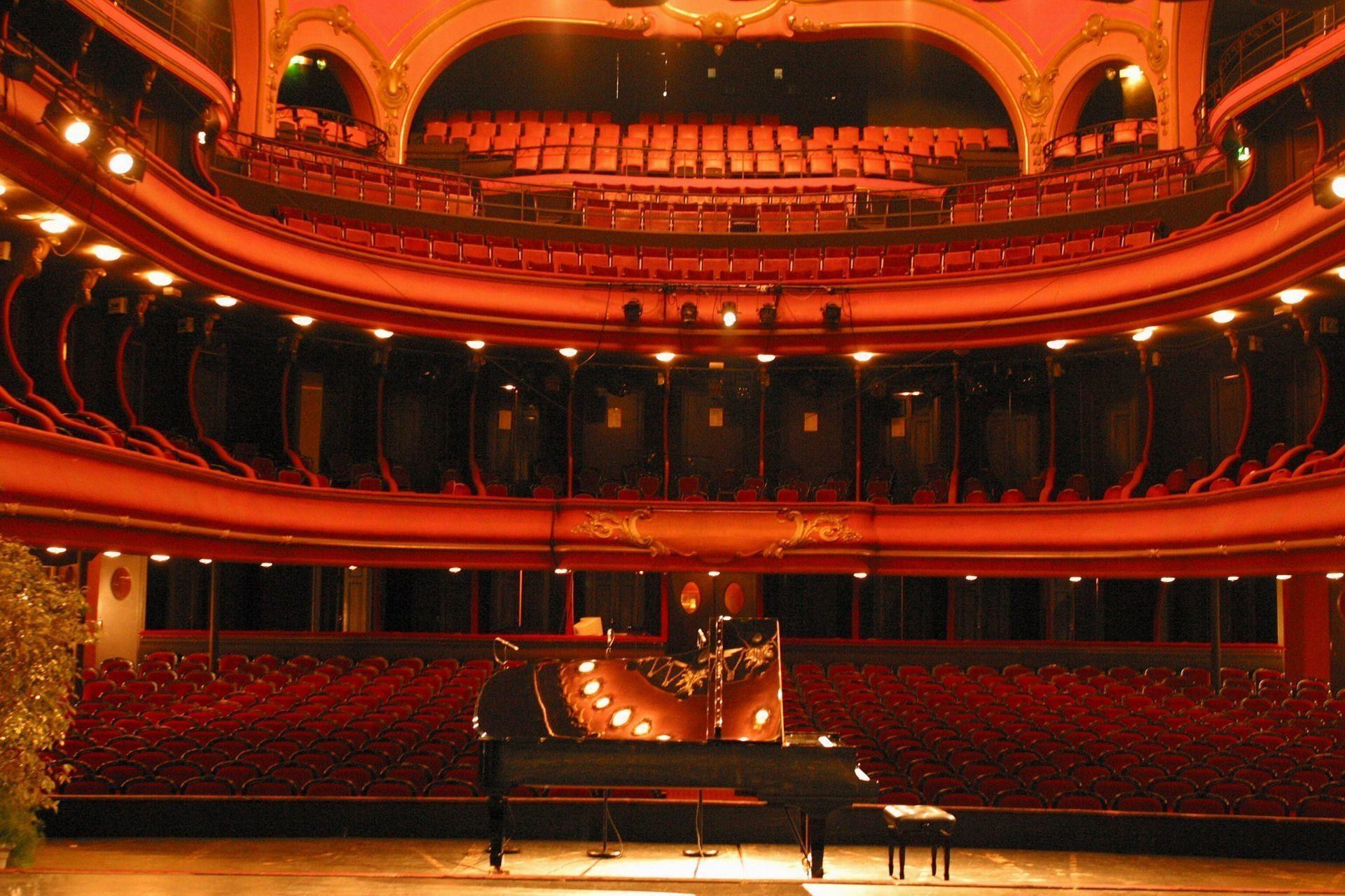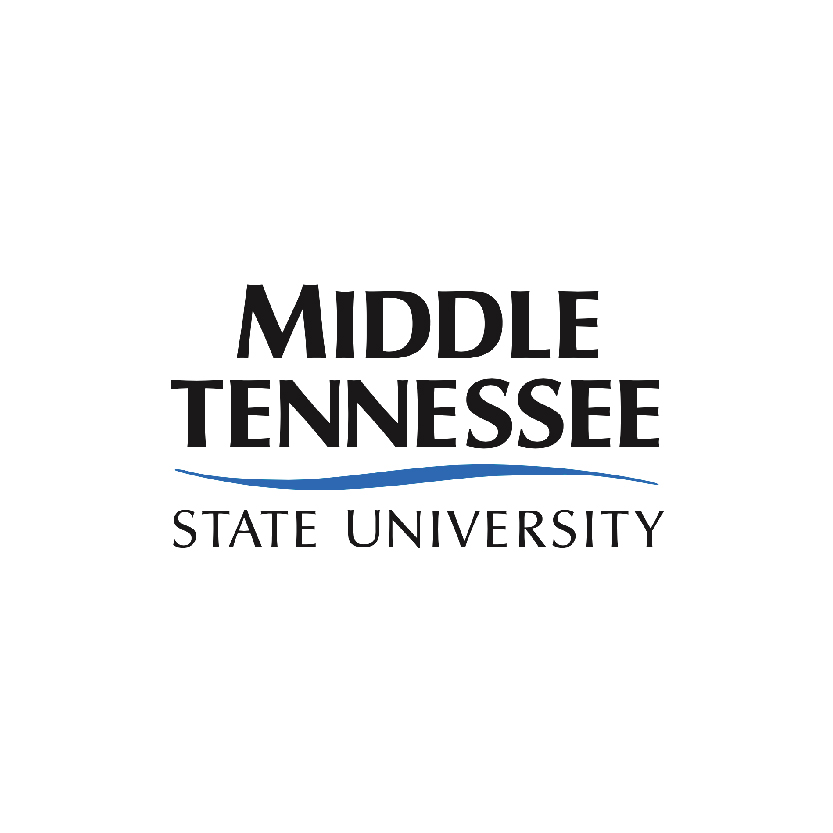 Middle Tennessee State University
Visual Arts -Undergraduate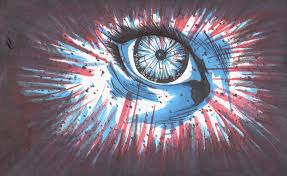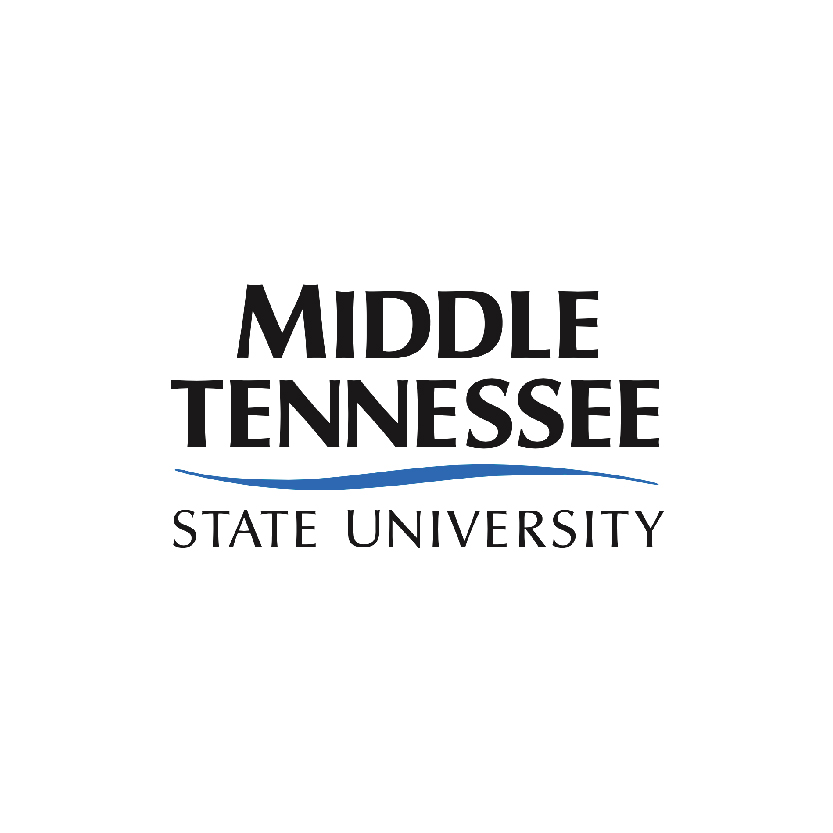 Middle Tennessee State University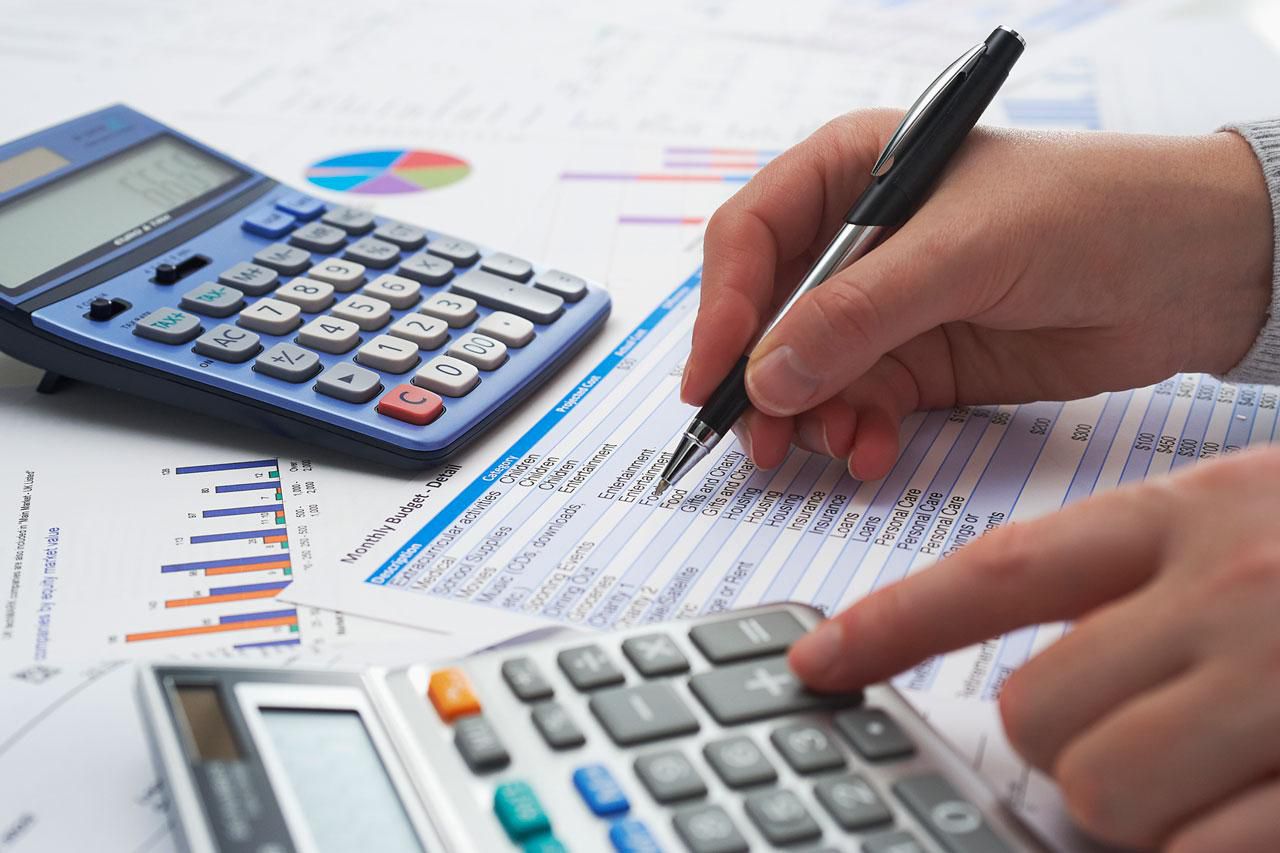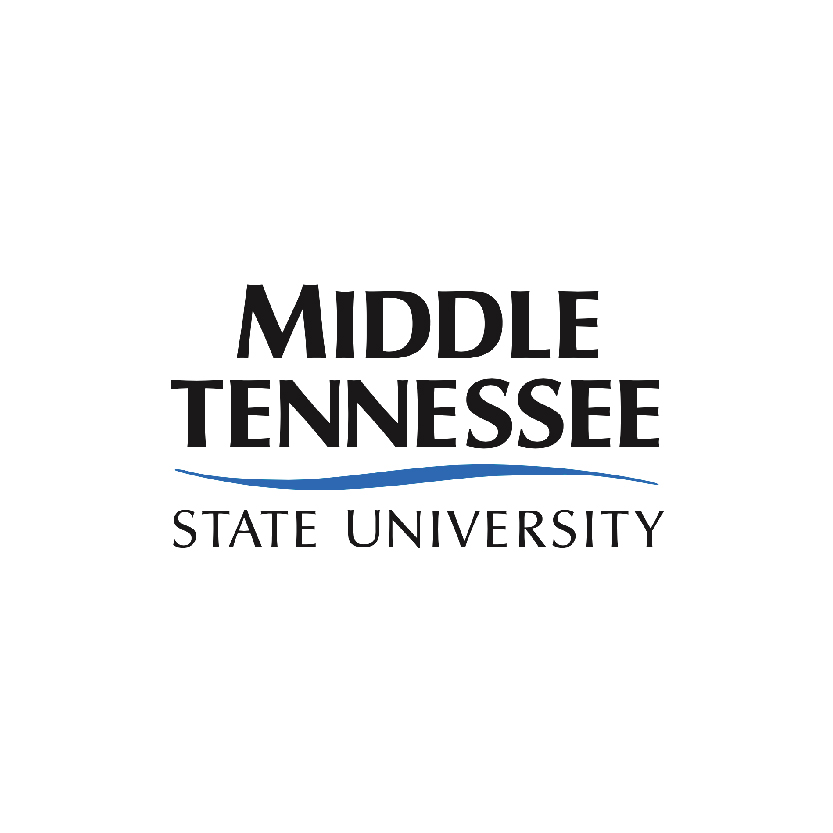 Middle Tennessee State University
Aeronautics/Aviation/Aerospace Science and Technology -Graduate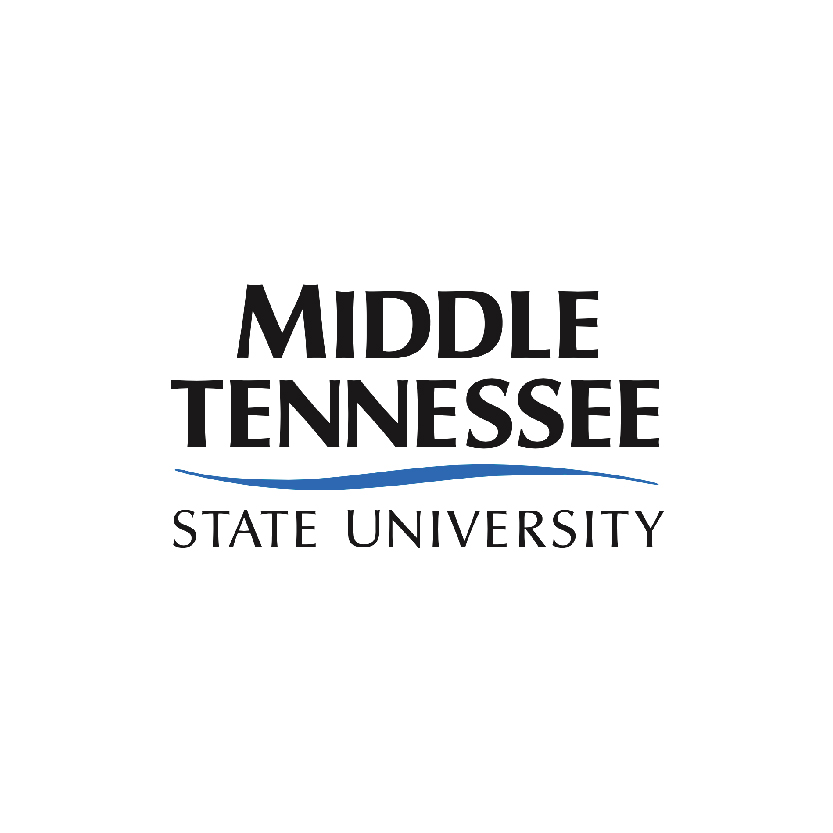 Middle Tennessee State University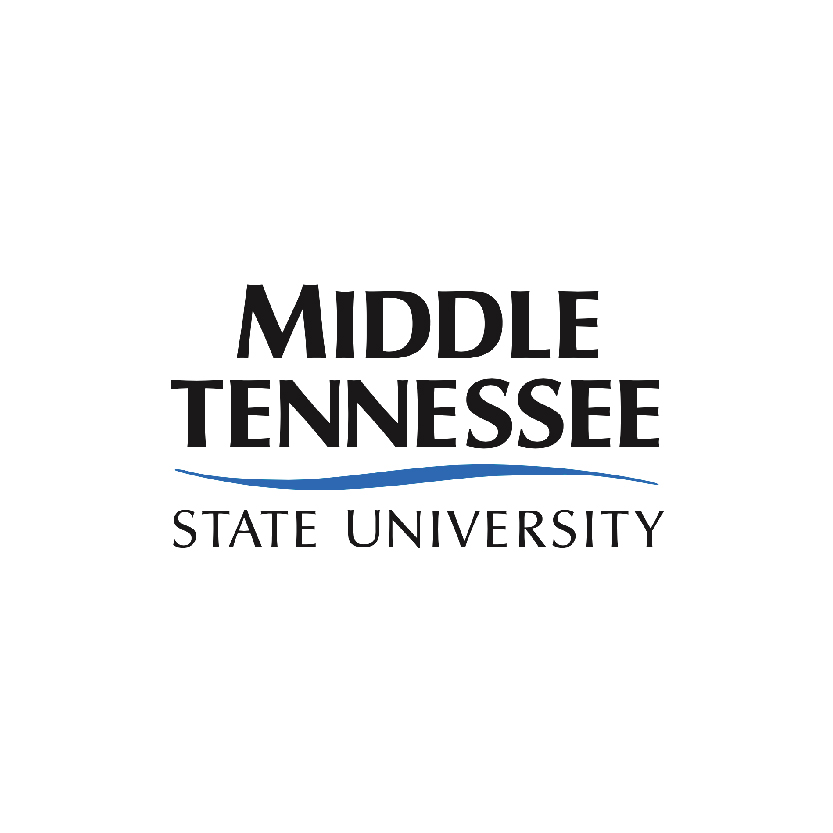 Middle Tennessee State University
Business Teacher Education -Graduate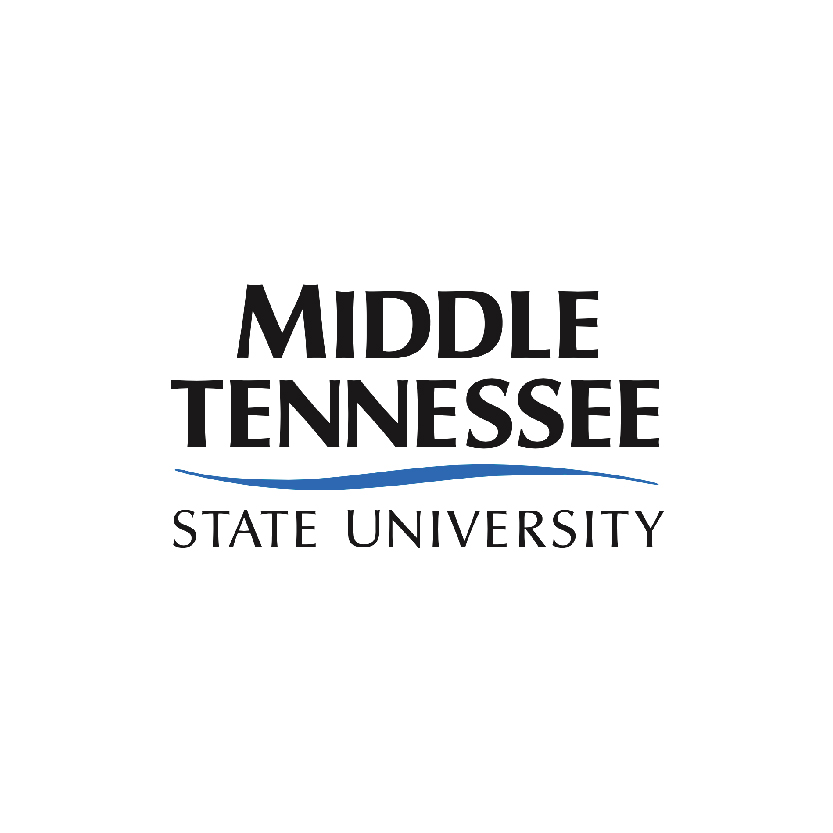 Middle Tennessee State University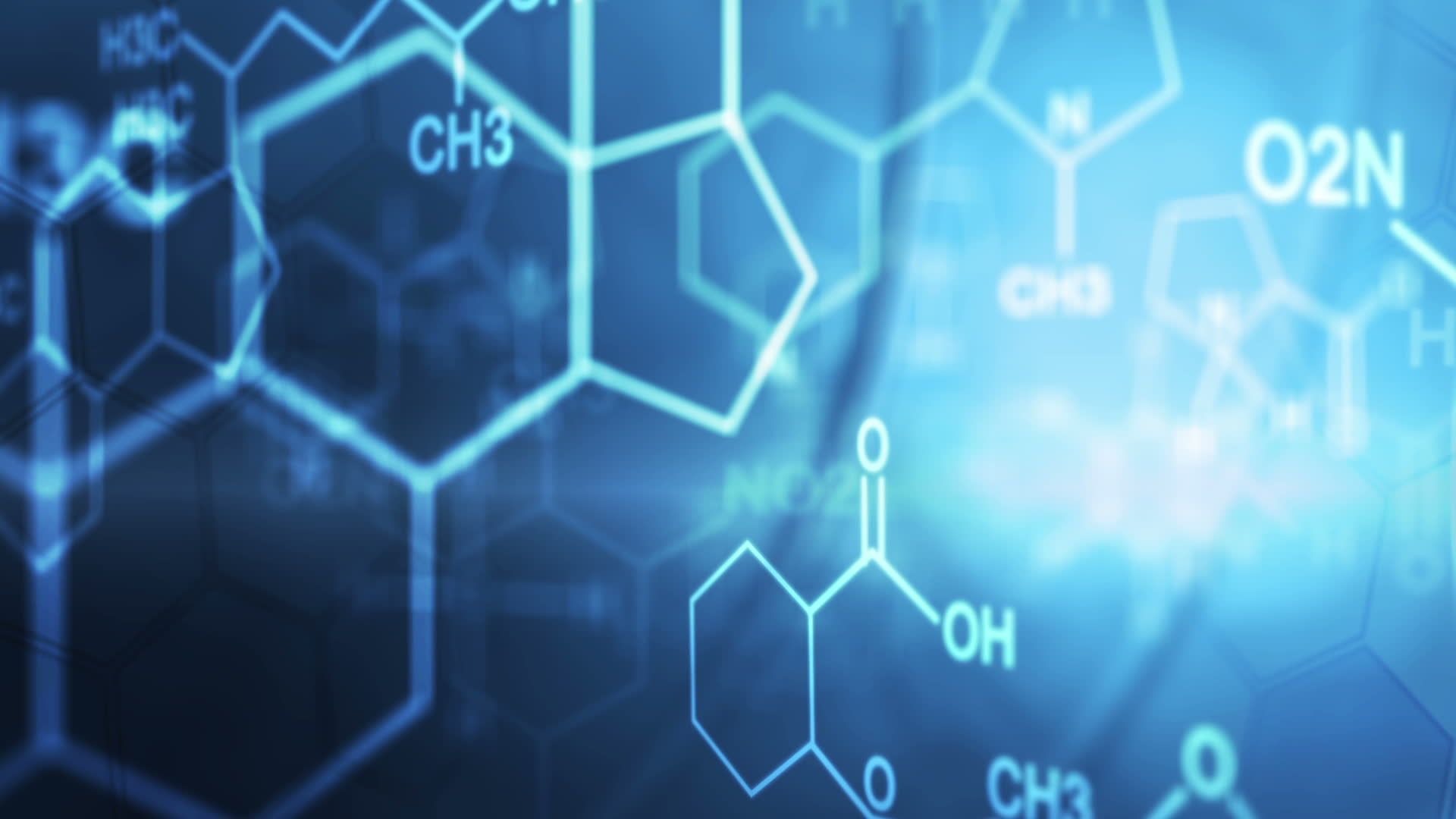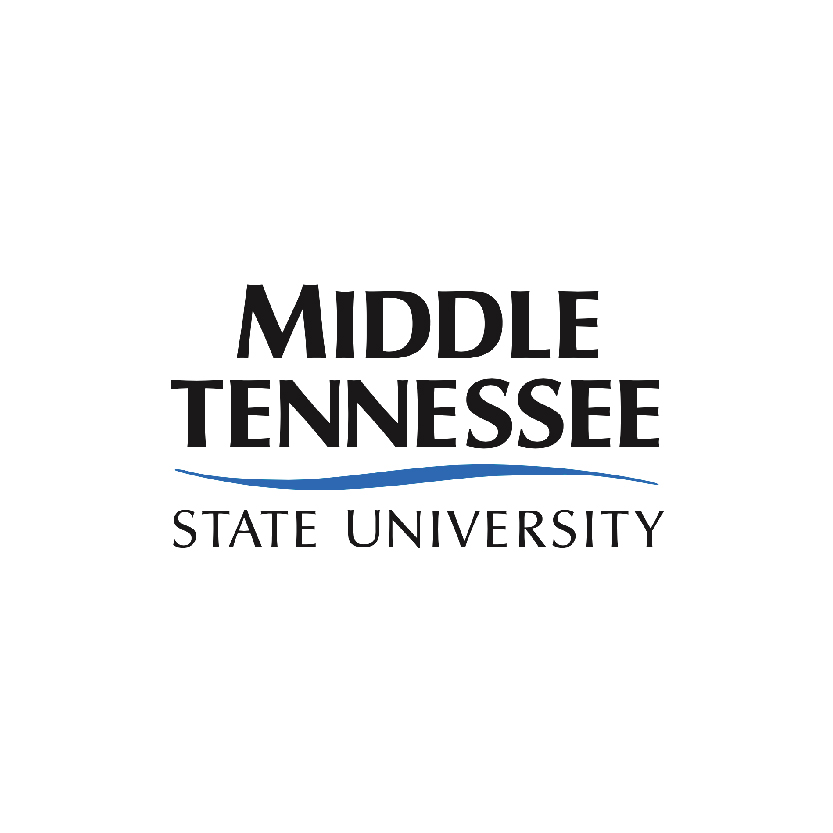 Middle Tennessee State University
Criminal Justice/Police Science -Graduate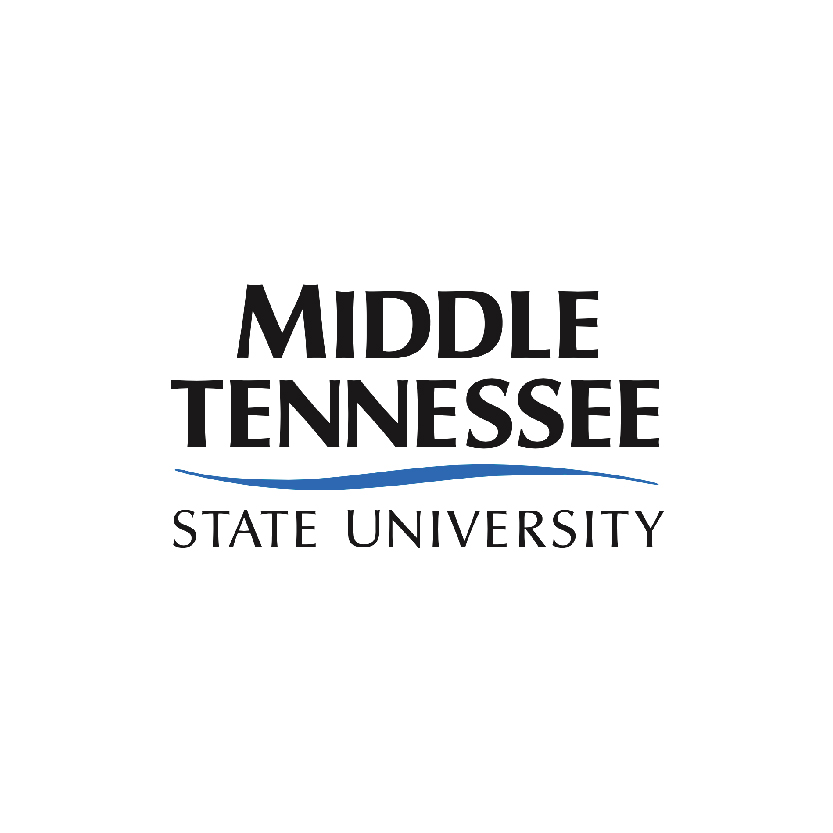 Middle Tennessee State University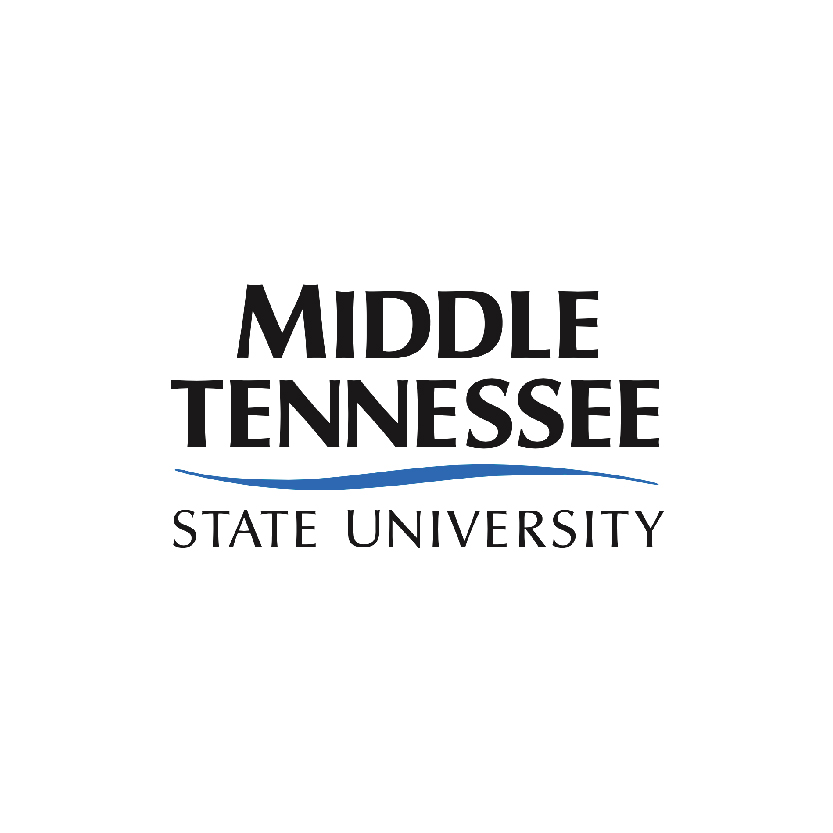 Middle Tennessee State University
Educational Leadership and Administration -Graduate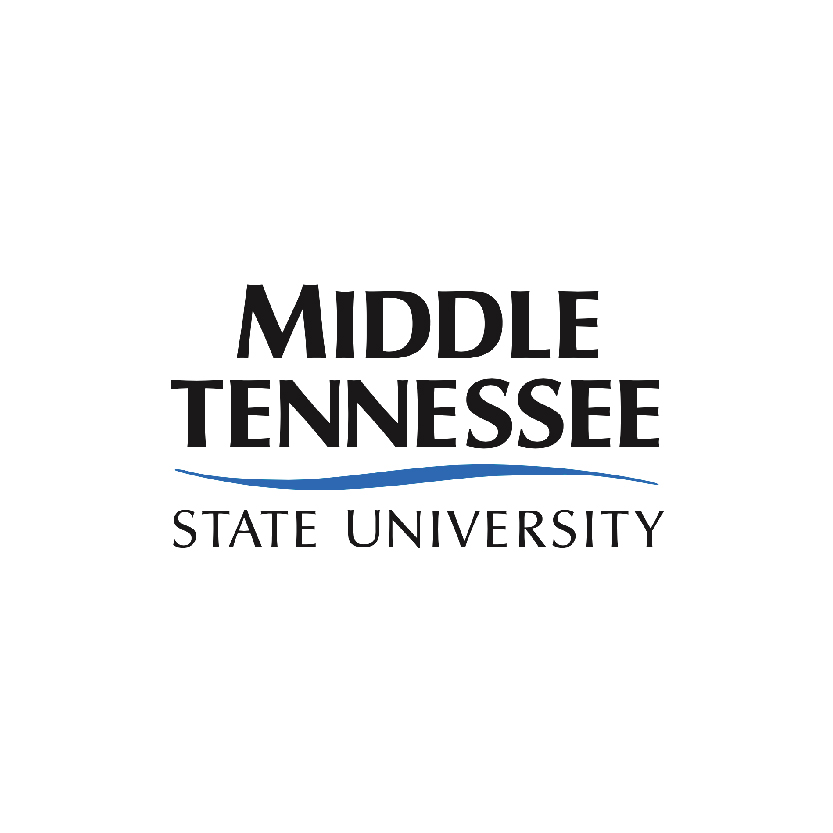 Middle Tennessee State University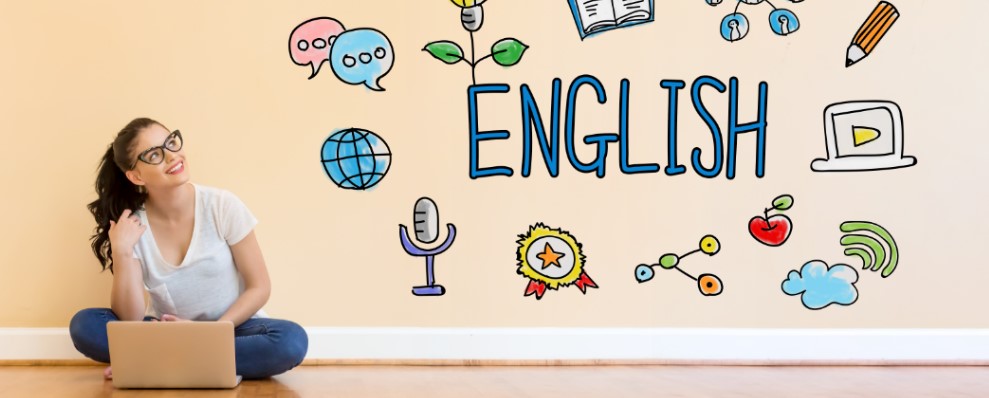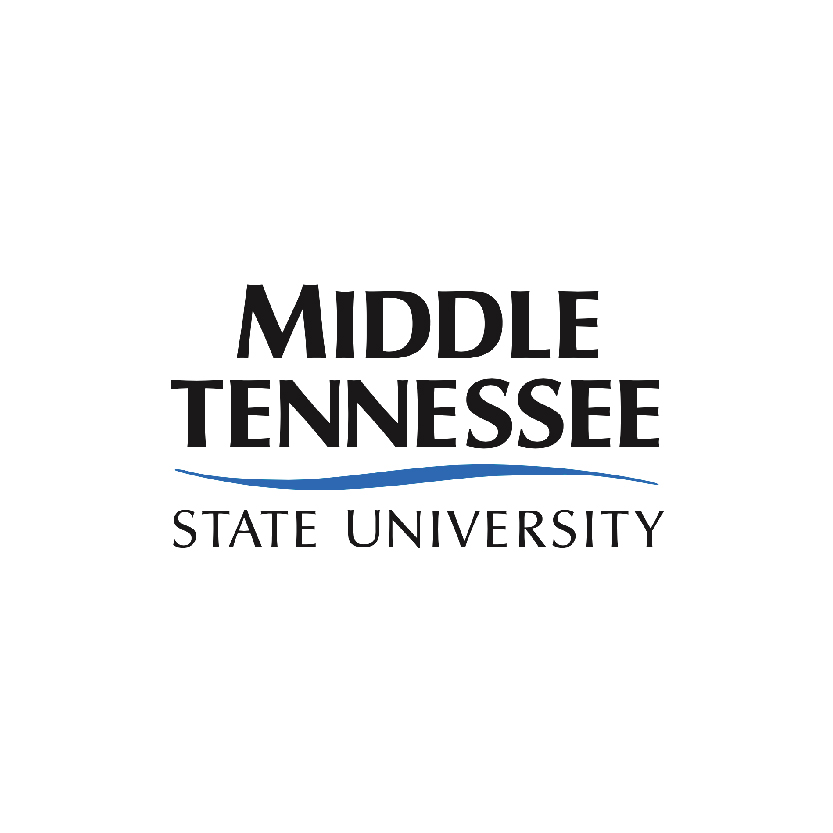 Middle Tennessee State University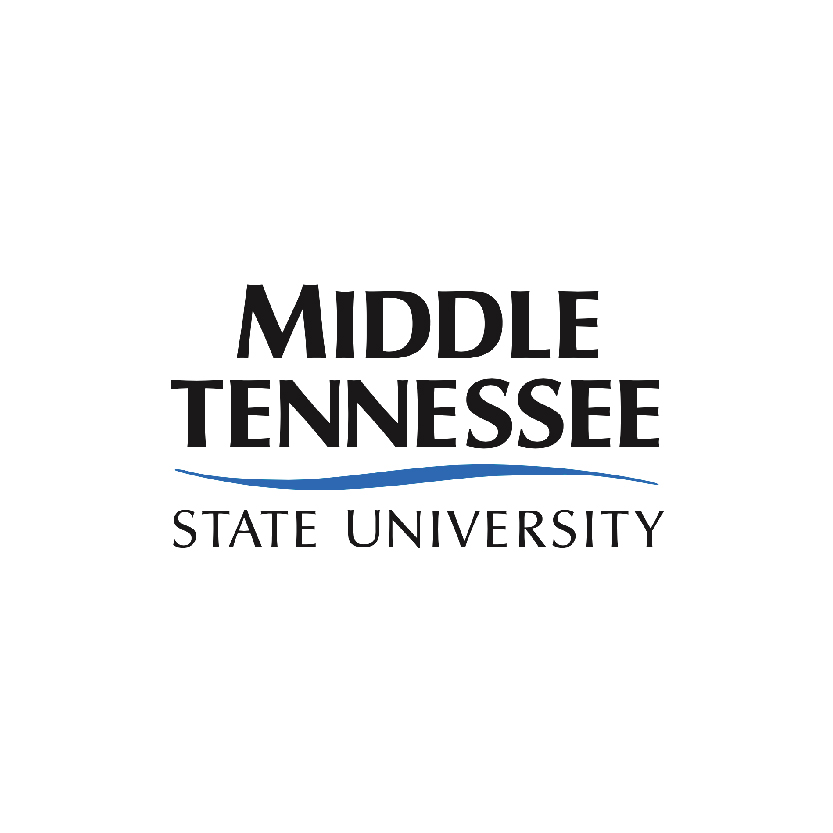 Middle Tennessee State University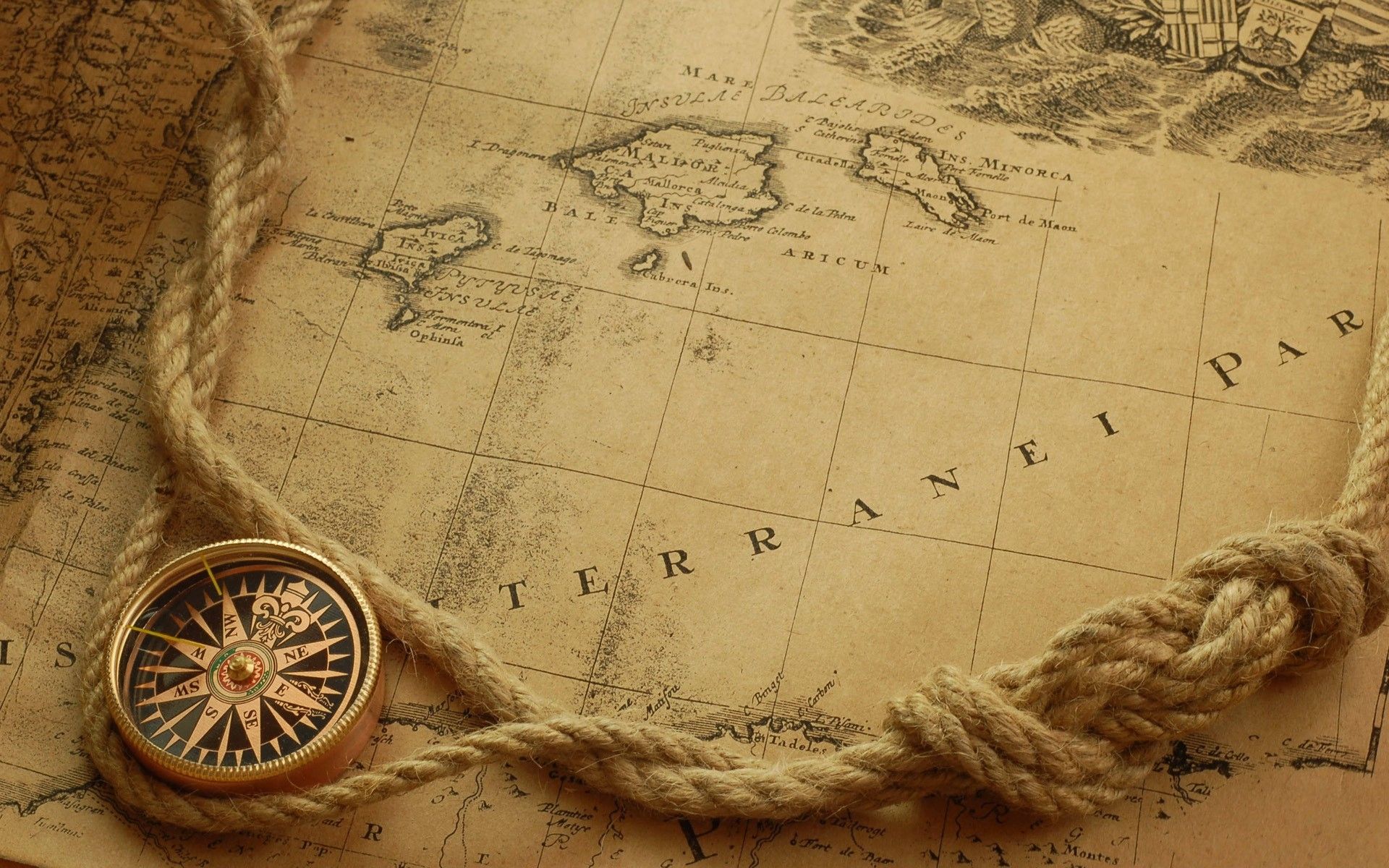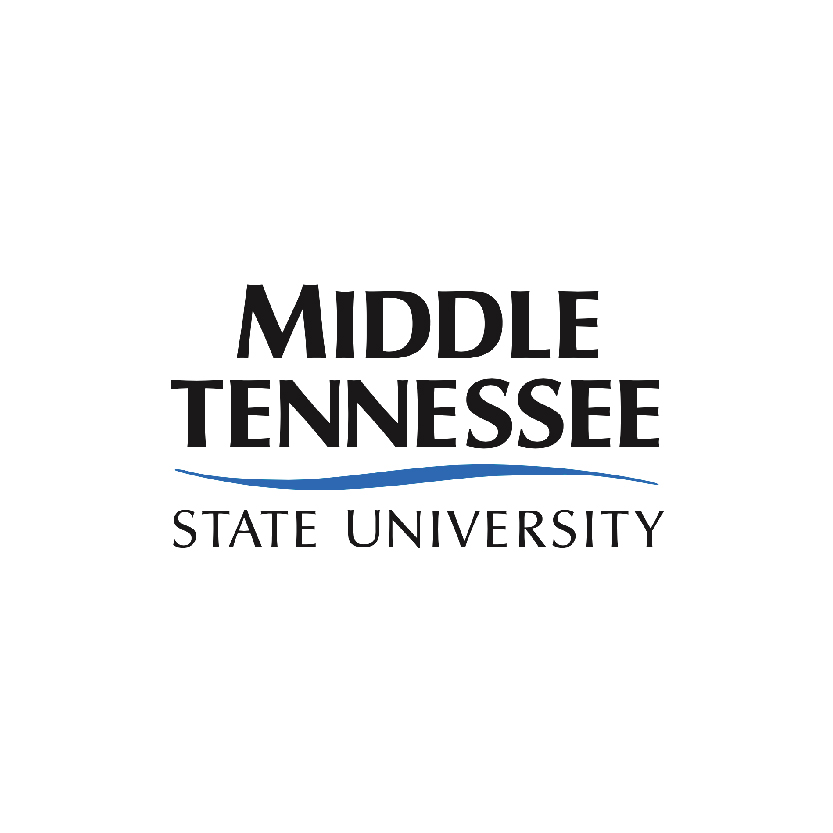 Middle Tennessee State University
Horse Husbandry/Equine Science and Management- -Graduate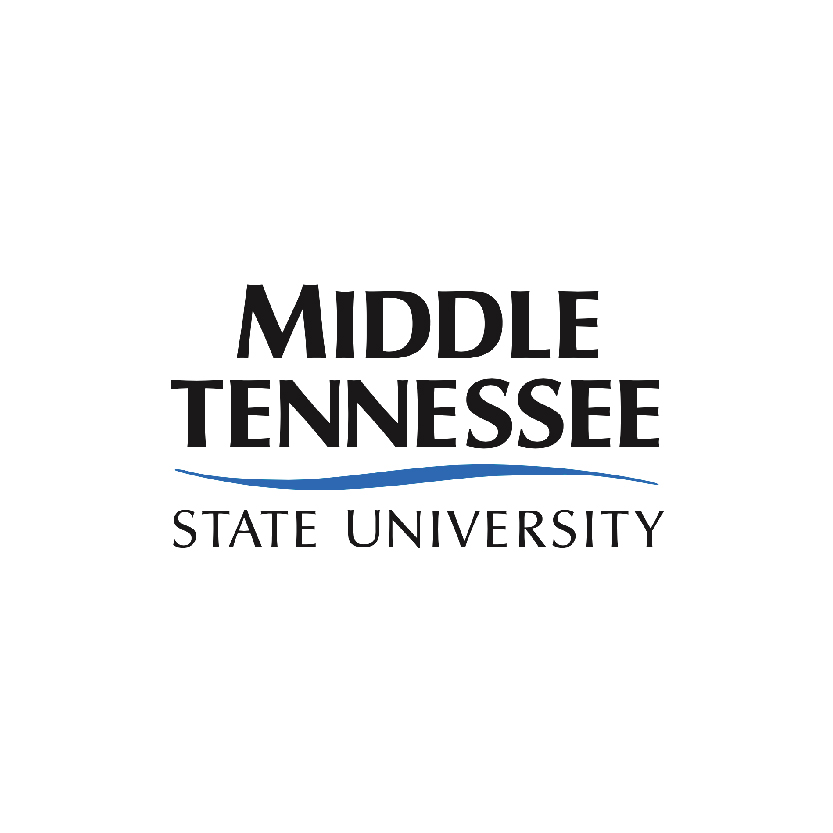 Middle Tennessee State University
International Relations and Affairs -Graduate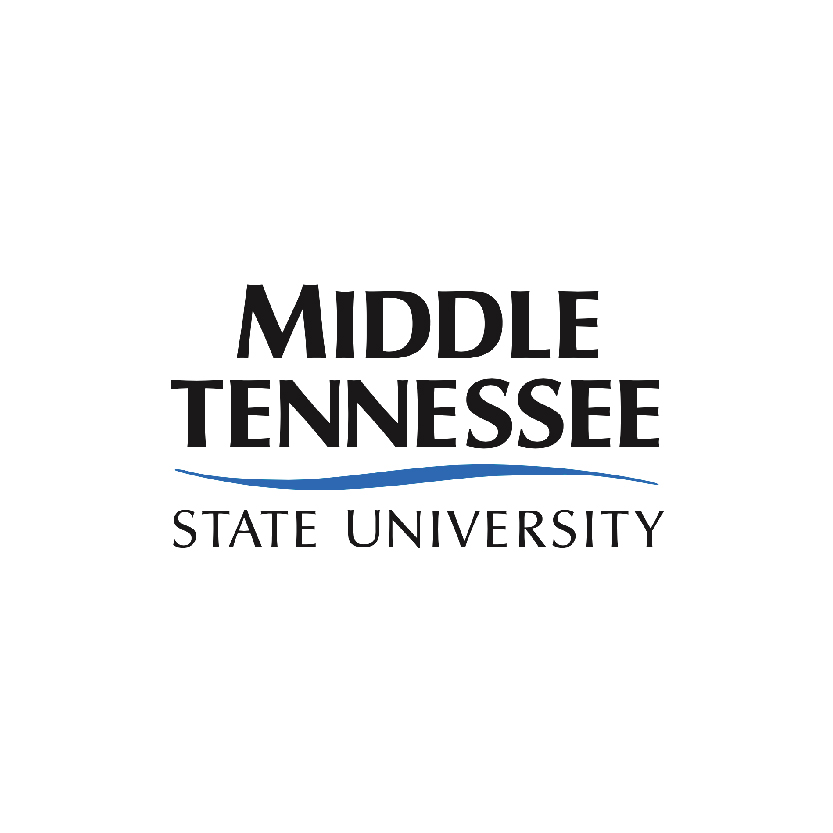 Middle Tennessee State University
Kinesiology and Exercise Science -Graduate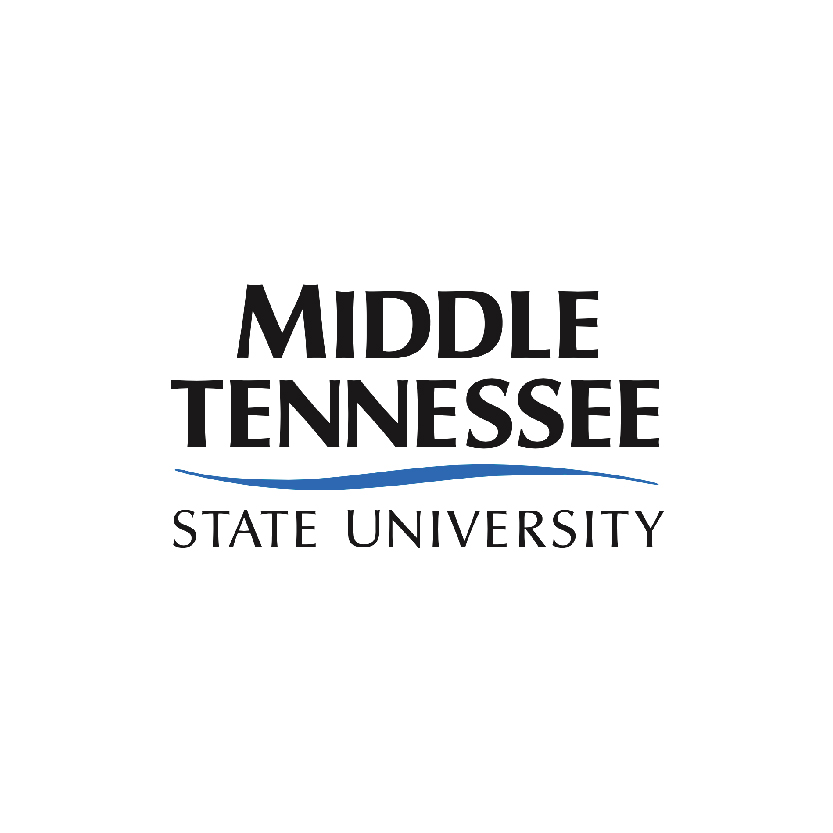 Middle Tennessee State University
Liberal Arts and Sciences/Liberal Studies -Graduate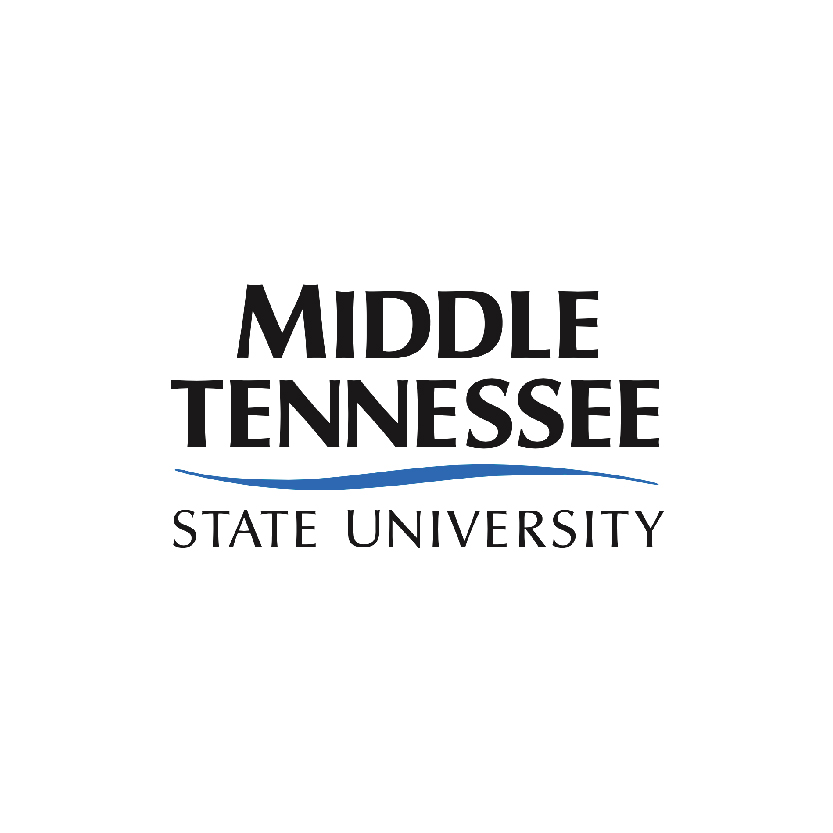 Middle Tennessee State University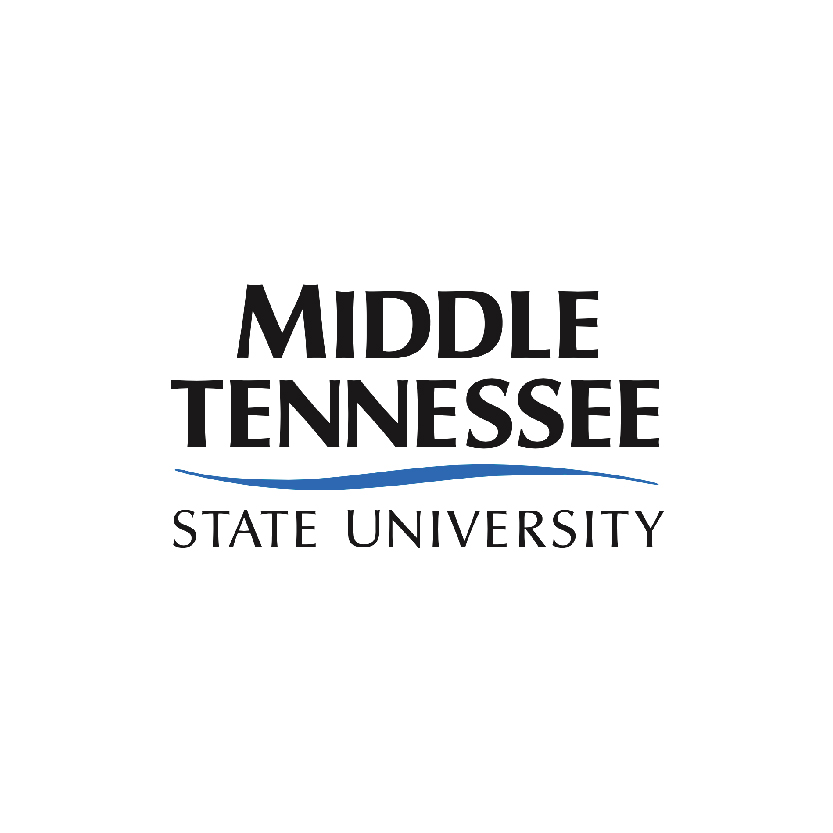 Middle Tennessee State University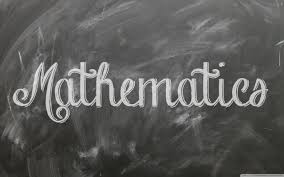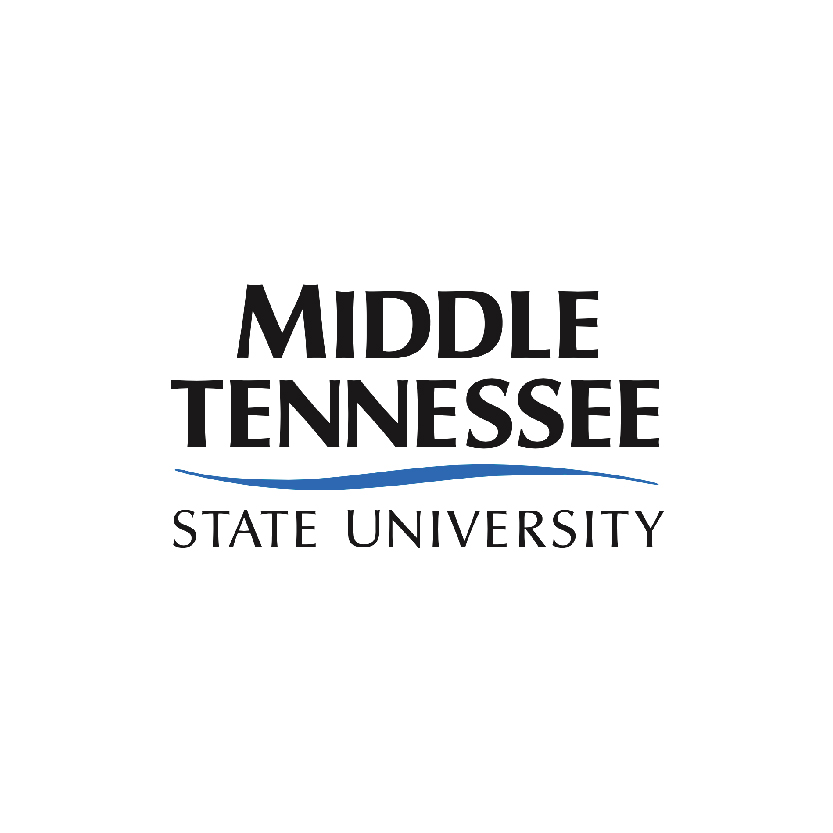 Middle Tennessee State University
Media and Communication Studies -Graduate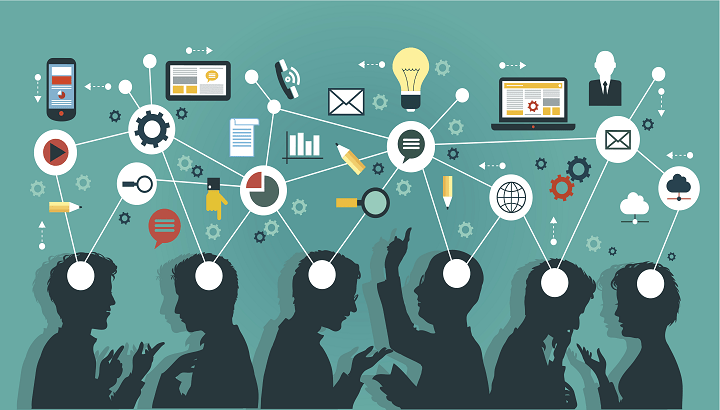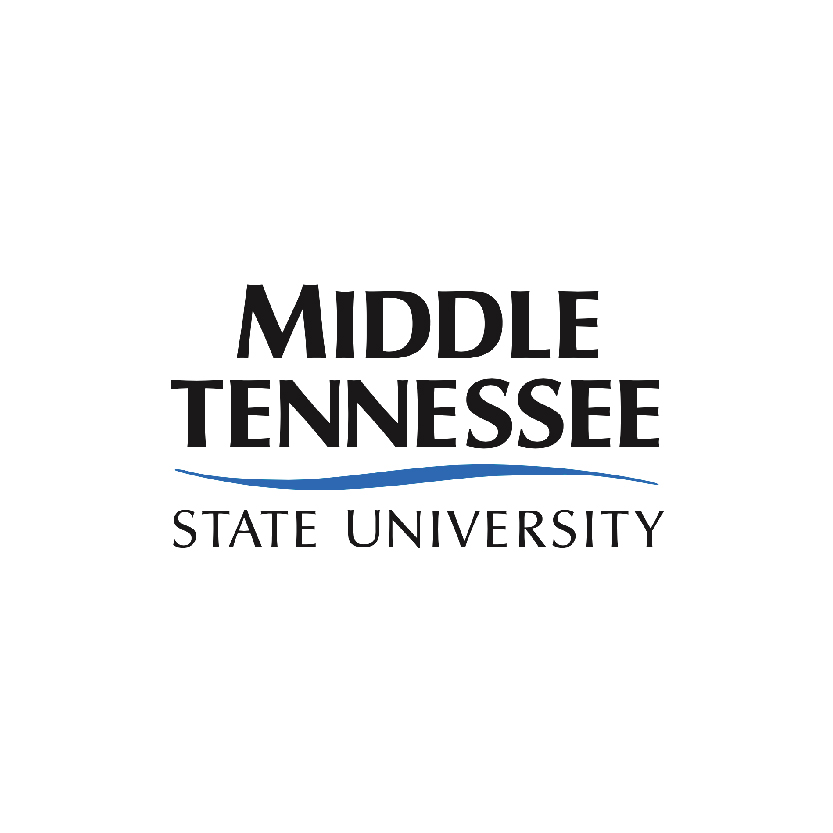 Middle Tennessee State University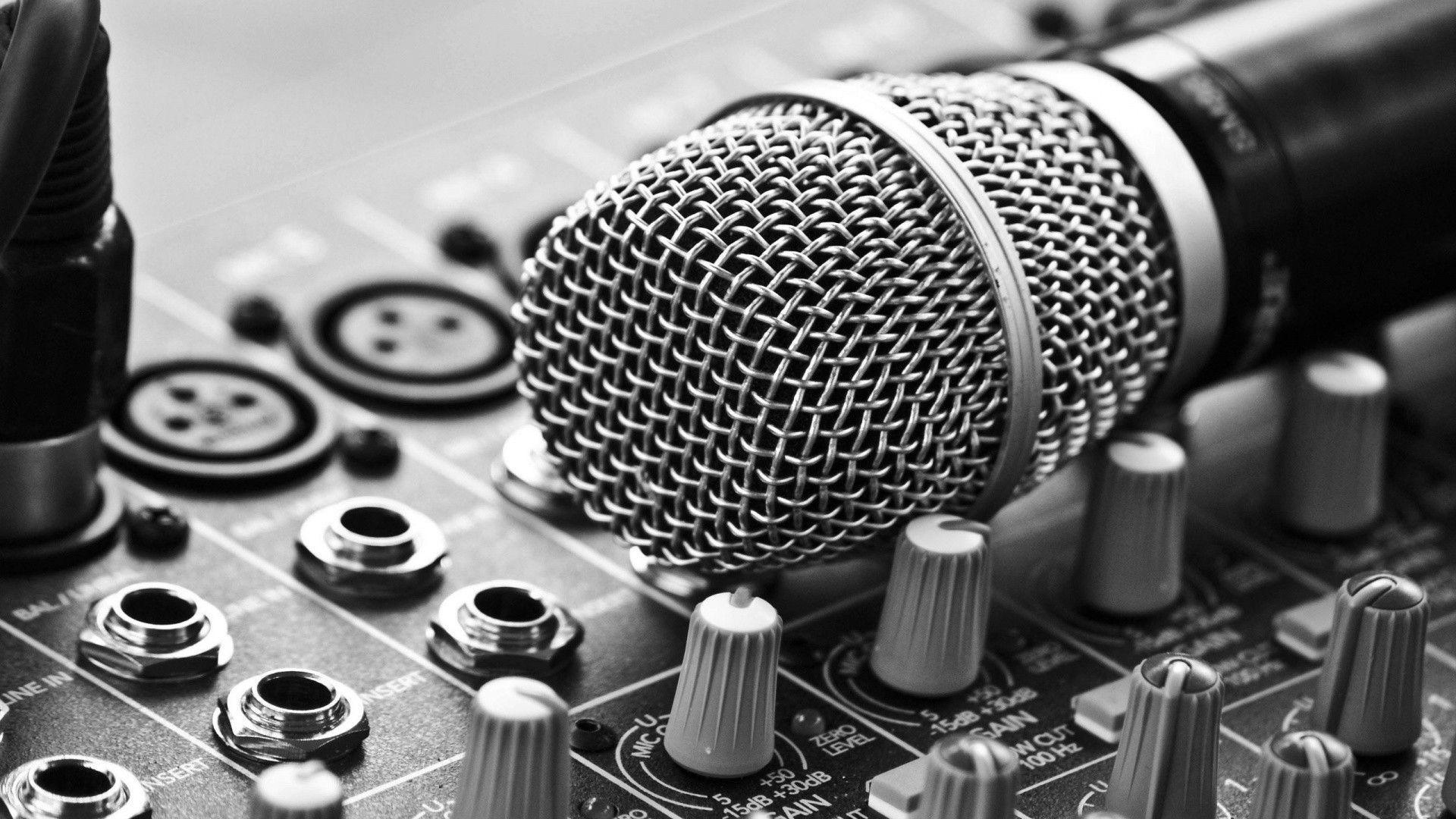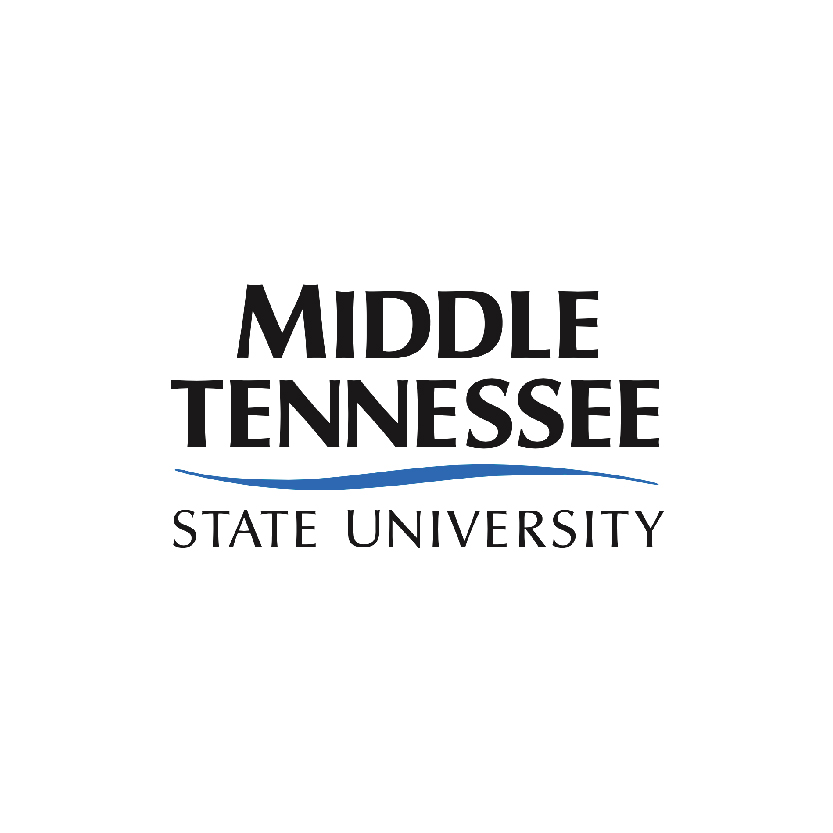 Middle Tennessee State University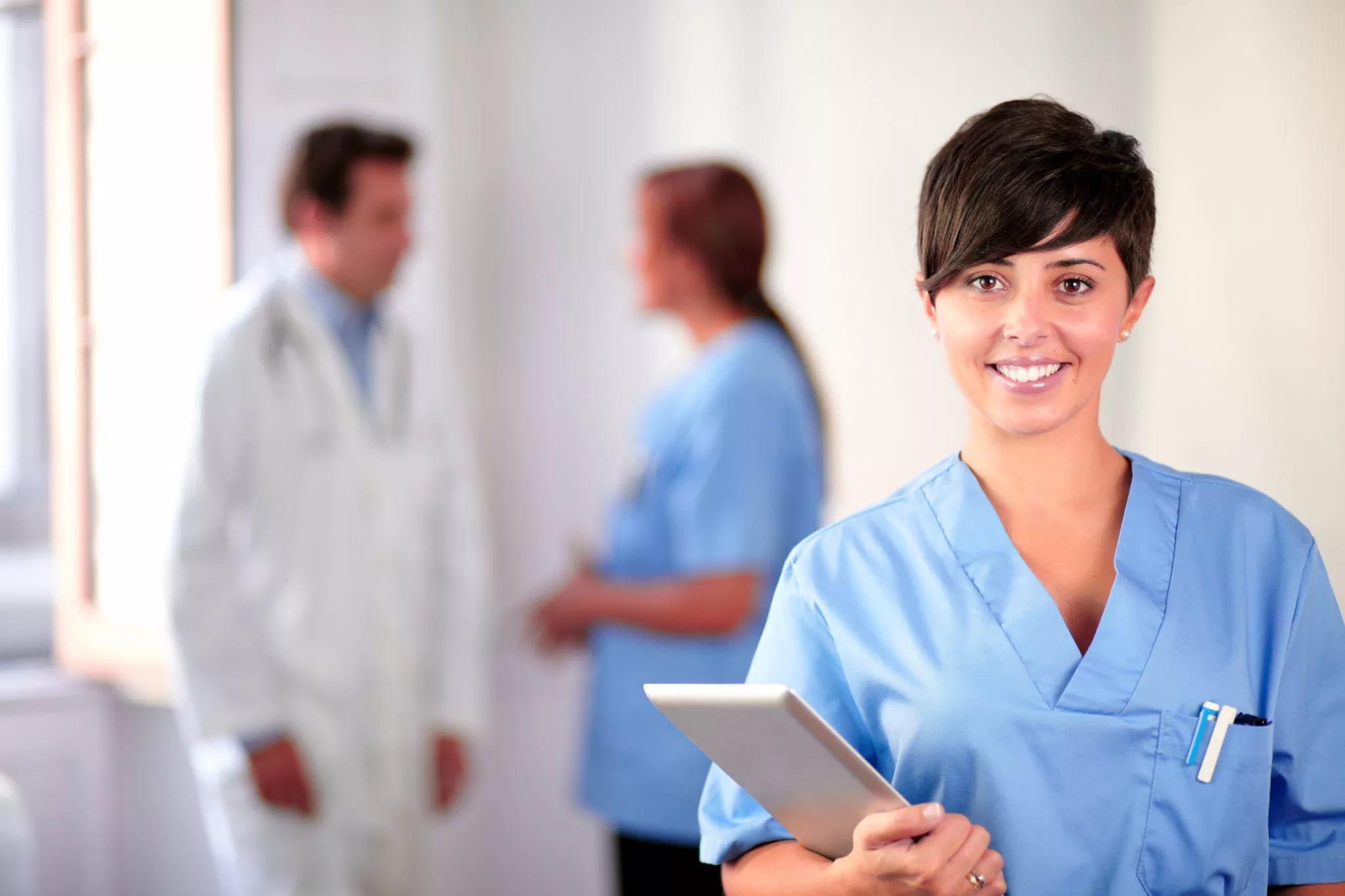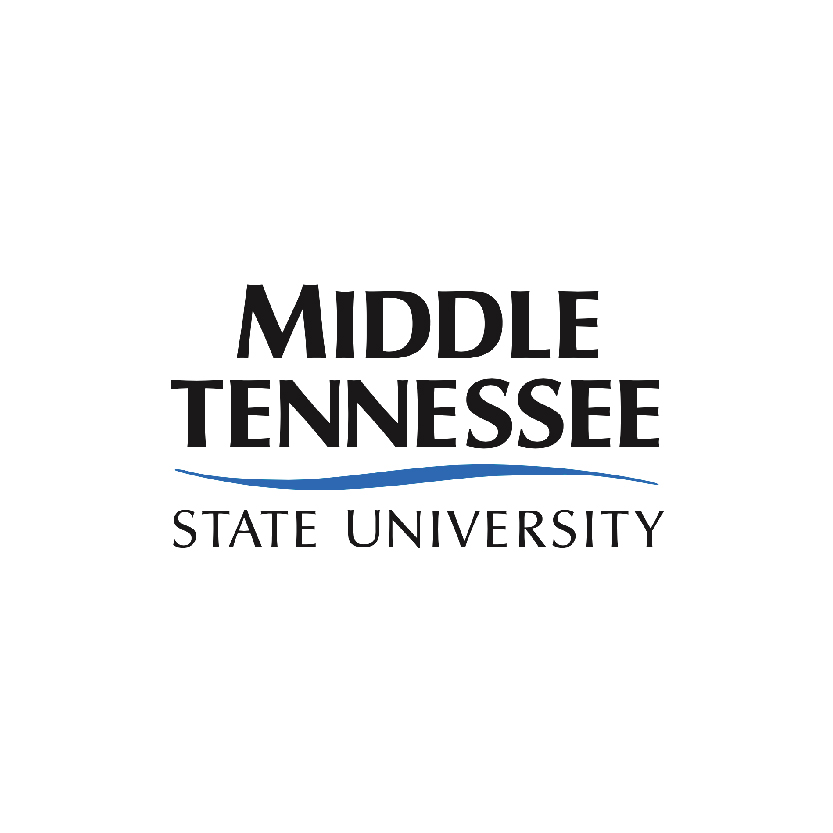 Middle Tennessee State University
Parks, Recreation and Leisure Facilities Management -Graduate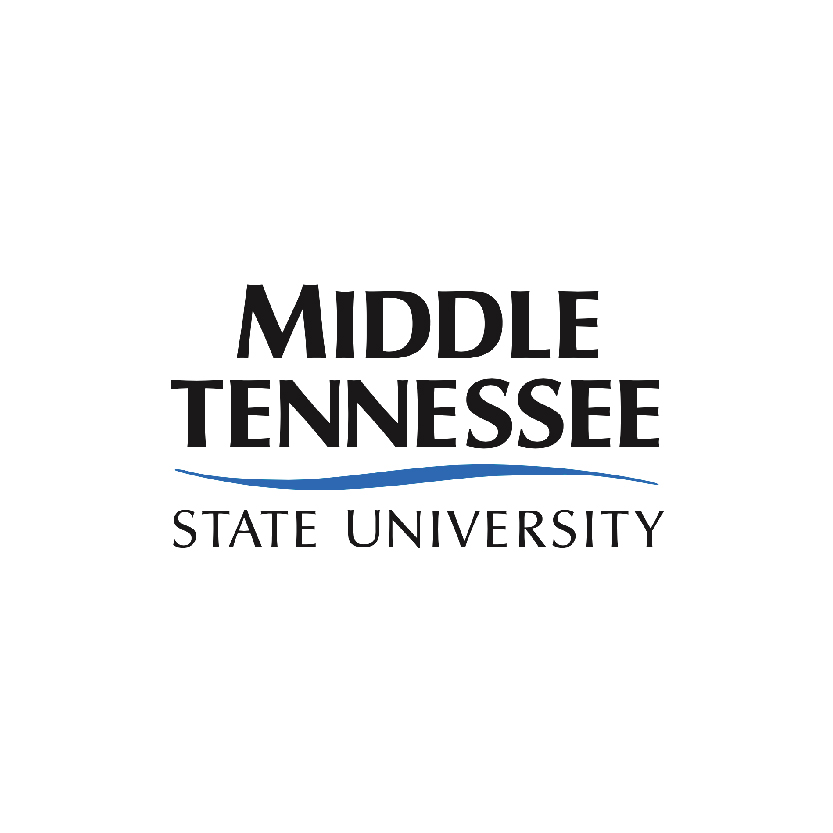 Middle Tennessee State University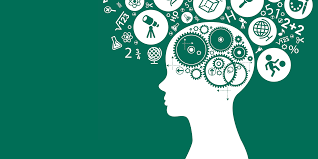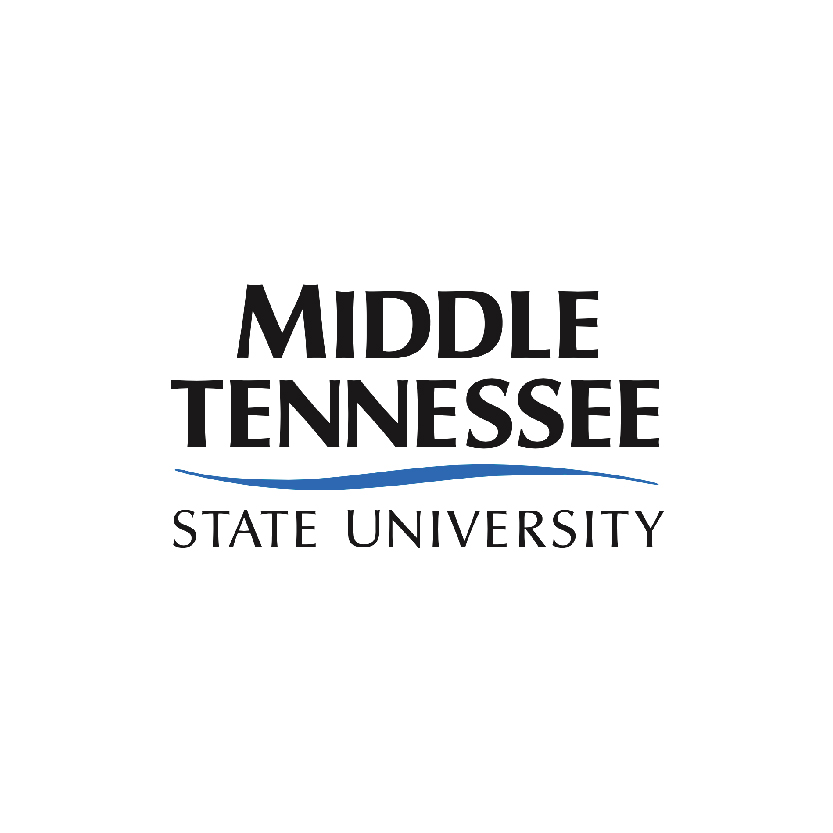 Middle Tennessee State University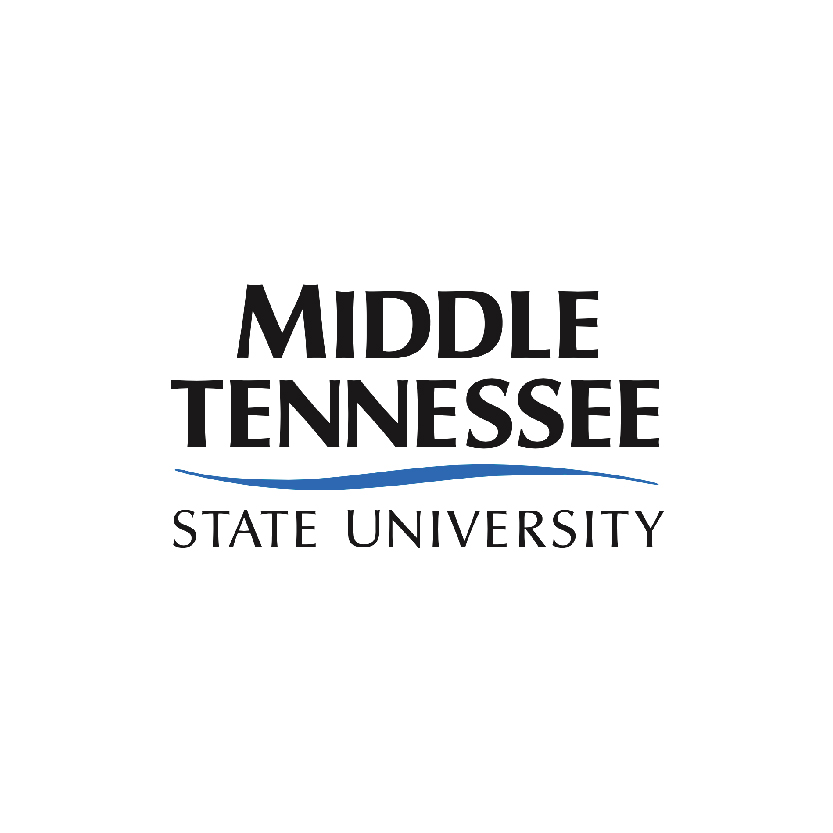 Middle Tennessee State University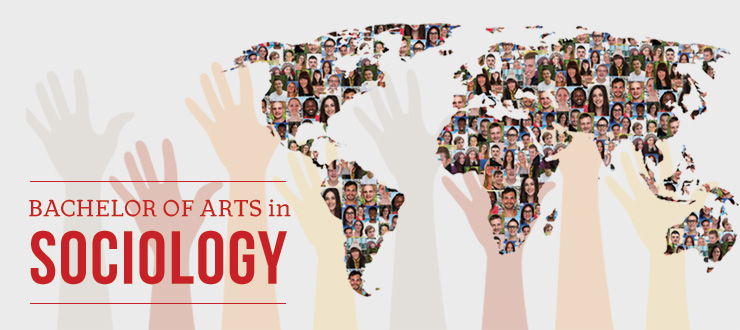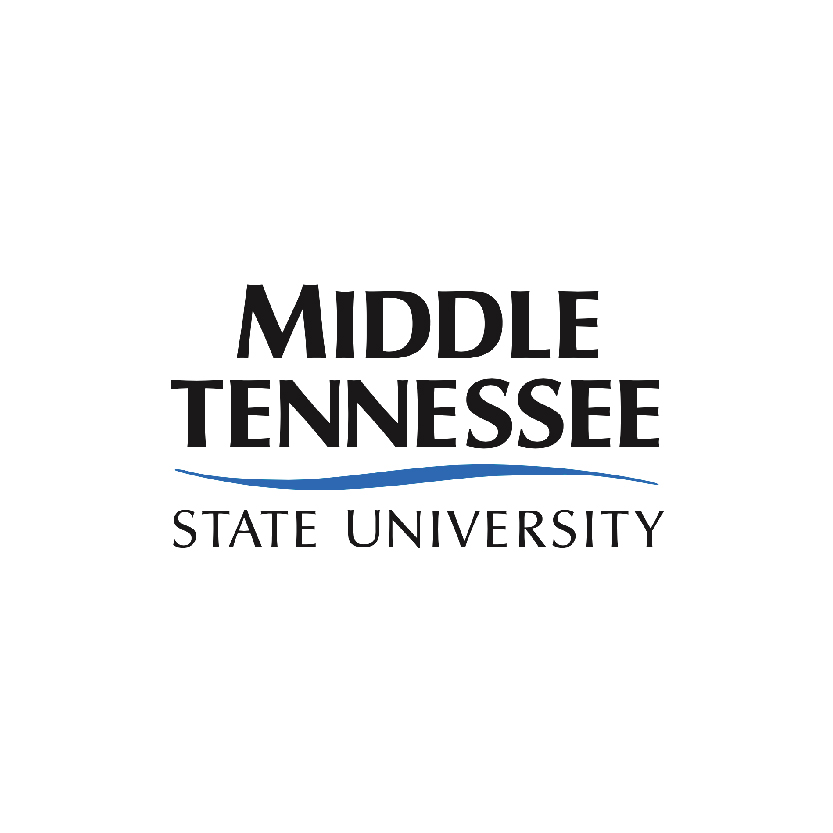 Middle Tennessee State University
Special Education and Teaching -Graduate